At Clear Lake Dermatology, we are proud to offer AviClear, the first FDA-cleared laser device for mild-to-severe acne. This new platform both reduces existing acne and helps prevent future breakouts. AviClear is safe for every skin tone and type, is noninvasive, and has been crafted with patient comfort in mind. We know that acne in adolescents and adults can cause embarrassment and unsightly future scars, so we invite you to contact our facility in Webster or League City, TX, and schedule an initial appointment to learn more about AviClear. Our experienced team of dermatologists is here to help get your acne under control.
Reviews
"Friendly & thorough. Saw to my needs so I can be on my way to recovery. Thank you Doctor & Staff! Janis Burge"
- J.B. /
Facebook /
Mar 24, 2020
"Above and beyond great service from Hannah and her MA. The staff were so nice and friendly. Thank you Hannah!!!"
- R.H. /
Google /
Aug 26, 2021
"Was told when I called to say I was running late that I'd be seen if I was no more than 15 minutes late for my appointment but that wasn't the case."
- K.G. /
Google /
Mar 31, 2022
"I recently had a few moles removed on my face. I'm going back for lazer hair removal. I highly recommended Clear Lake Dermatology for all your skin care needs."
- C.R. /
Google /
Mar 18, 2022
"Always informative, gentle, efficient, and professional. Recently cured me of something I'd been misdiagnosed with for the past 22 years. Sigh... Thank you, Hannah"
- T.T. /
Google /
Feb 19, 2022
Previous
Next
AviClear laser treatment sessions at Clear Lake Dermatology use laser light energy to stop acne at the source. AviClear is more productive and reliable than other laser acne treatments available on the market because it safely targets the sebaceous glands, which produce the oily substance that combines with dead skin cells to produce acne. This means that current acne flare-ups will be minimized and future breakouts will be cut substantially.
After consultation and confirmation that AviClear is right for you, one of our board-certified dermatologists or an experienced member of our team will clean the treatment area and begin operating the AviClear device. During treatment, you may feel a slight snapping sensation on your skin as the laser reaches your skin and sebaceous glands. However, you won't feel the heat from the device thanks to the AviCool technology built into the platform that keeps skin at its normal temperature. One session lasts only half an hour, with two subsequent sessions to be booked about a month apart for optimal results.
Laser Acne Treatment FAQs
Does it hurt?
No, the majority of people do not feel pain during their AviClear treatment at Clear Lake Dermatology. You may experience a "snapping" or warm sensation but your skin does adapt to the feeling as the treatment progresses. We may also suggest a topical anesthetic to help ease your mind throughout the procedure.
Can you treat acne anywhere on the body?
Yes! We use the AviClear to address the acne anywhere on the body, including the face, neck, back, and arms. No matter where your acne is, we will get your skin clearer and healthier.
Will my acne go away permanently?
We use laser acne treatment to manage and reduce acne, but unfortunately, there is no permanent cure. Most people have ebbs and flows of acne throughout their life. Our Webster, TX office provides a comprehensive approach to treating acne, no matter the type, severity, or season of life you are in.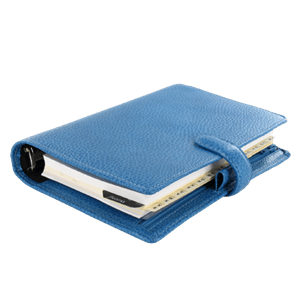 Clear Skin and a More Assured You
If you have mild, moderate, or severe acne, AviClear can help treat the breakouts and keep them away, regardless of your skin type or tone. This FDA-approved treatment performed by the skilled team at Clear Lake Dermatology may help you achieve clearer skin and improved confidence with just three 30-minute sessions. Get in touch with our office in League City or Webster, TX today to find out more about the exciting results AviClear can provide.
Related Procedures