Alopecia causes hair loss in men and women, resulting in bald spots. This condition happens for a variety of reasons, such as genetics and autoimmune disorders. Unfortunately, all alopecia variations cause gradual hair loss. The most common variation, known as male or female pattern baldness, can start as early as puberty. Alopecia is extremely prevalent and will likely, at some point, affect you or someone you know. Because of this, our dermatologists offer some of the most innovative hair restoration procedures to men and women in the Greater Houston area. Our treatments help patients attain their desired cosmetic goals and return to a more enriched life without needing surgery. If you think you may have alopecia or another hair condition, schedule an appointment with us at Clear Lake Dermatology in League City or Webster, TX.
Alopecia Reviews
"Been seeing Dr. Joe for hair loss. He's doing a great job of the regrowth."
- C. /
Google /
Feb 15, 2018
"I went in with alopecia. Not knowing what kind of treatments were available. They helped me so much with this condition and the results were unbelievable. Very informative doctors and the staff is very friendly. Recommend highly."
- H.G. /
Google /
Aug 08, 2022
Previous
Next
Alopecia areata is an autoimmune disorder that destroys hair follicles, causing rapid hair loss. This condition usually happens to people who have the condition before the age of thirty but can impact all ages. Similarly, alopecia androgenetica results from inheriting hair follicles that are sensitive to dihydrotestosterone (DHT), a part of the testosterone hormone. Your hair follicles get attacked and respond negatively to DHT, leading to damaged or scarred follicles. In both instances, the hair re-growth cycle halts, and hair loss occurs.
what are common Symptoms of ALOPECIA?
The principal symptom of both types of alopecia is balding. With alopecia areata, hair usually falls out in small round patches from the scalp. These patches are usually a few centimeters or less in size. Hair loss might also occur in different areas of the body. Alopecia androgenetica causes hair to recede near the temples and is often known as male pattern baldness. In both cases, patients usually start to notice locks of hair on their bed sheets and pillows or in their shower drain. Other types of conditions can also cause hair to fall out at a similar rate.
Hair loss alone is not sufficient to diagnose this condition. The balding commonly associated with alopecia is both inconsistent and arbitrary. In cases of alopecia areata, the hair may grow back at any given time and then may fall out again. The amount of hair loss and regrowth varies greatly from one person to the next.
What are my Treatment Options for ALOPECIA?
Different treatment options are available, and we'll choose the best treatment for you based on the degree and severity of the hair loss. For mild alopecia cases, nonsurgical platelet-rich plasma (PRP) therapy extracts growth factors from your blood and uses them to encourage the re-growth of damaged follicles. If nonsurgical treatments aren't successful, we can perform a minimally invasive hair transplant procedure: follicle unit extraction (FUE), which uses a highly advanced system that efficiently extracts viable hair follicles and carefully places them near the damaged or dormant ones. This can effectively cover balding spots without needing the long recovery that surgery would require.
Can alopecia be cured?
Unfortunately, neither alopecia areata nor alopecia androgenetica can be cured. It can be treated and possibly reversed, though. Keep in mind that there is no one treatment that works for all alopecia patients.
Should I choose PRP therapy or follicle unit extraction?
The best course of treatment will depend on the individual patient. PRP may be recommended if you are just beginning to experience hair loss, while others who have been experiencing hair loss for some time could be better FUE candidates. No matter your unique situation, our experienced professionals at Clear Lake Dermatology will work to find the right solution for your needs.
Are PRP and FUE treatments permanent?
PRP and FUE treatments for alopecia are not permanent, but they can be very effective in slowing down or stopping hair loss without invasive surgery. For additional information about how long results from these treatments can be expected to last in your situation, please set up a consultation with our Webster or League City, TX office today.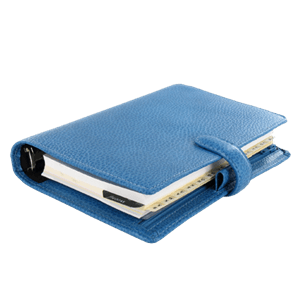 Plan Your Procedure
How Long It Takes

20 minutes
Contact Us
Do you need help with hair loss? 
At Clear Lake Dermatology in League City and Webster, TX, we understand the confusion, frustration, and humiliation that often accompanies unexpected baldness. It's our goal not only to improve our Houston patients' appearance but also to help them determine the underlying cause so as to mitigate further hair loss. Don't let hair loss embarrass you any longer. We know how tough it is for both men and women. Please call us to schedule your visit.
Related Conditions