At least once in their life, 15% of men and women will experience hives. Ranging in size and shape, hives are welts or patches that develop on the skin and come with uncomfortable symptoms that usually fade within 12 hours. These bothersome welts are also known as urticaria. Our dermatologists at Clear Lake Dermatology in League City and Webster, TX can diagnose, treat, and help you manage urticaria outbreaks. When someone has hives, they can avoid certain triggers to reduce flare-ups or treat one immediately.
Reviews
"Friendly & thorough. Saw to my needs so I can be on my way to recovery. Thank you Doctor & Staff! Janis Burge"
- J.B. /
Facebook /
Mar 24, 2020
"Very pleased..Hannah Stevenson NP-c. Very very good at what she does. !!!"
- T.S. /
Facebook /
Sep 11, 2020
"This place was the quickest and most pleasant appointment I've ever been to. Quick and efficient, no extra wait time, and the staff was extremely helpful."
- L.C. /
Google /
Sep 10, 2020
"This is a very nice practice, clean, professional, and well staffed."
- P.D. /
Facebook /
Sep 05, 2020
"Excellent service staff very friendly"
- B.M. /
Google /
Sep 04, 2020
Previous
Next
Urticaria is caused by a variety of different factors. A single incident of hives can be caused by a virus or disease. These symptoms usually disappear after a few days or a couple of weeks. Chronic hives tend to be triggered by an allergic reaction to things like medicine, bug bites or stings, nuts, shellfish, and certain fabrics. Stress can also trigger a flare-up. While these can be treated, a separate form of hives (known as physical urticaria) is a bit different. Some of the causes of physical urticaria include exercise, pressure, cold, heat, sunlight, and dermatographism. Our dermatologists will do a comprehensive skin examination to understand what's causing your outbreak of hives. Then, we'll develop a treatment plan that addresses the current outbreak and prevents future ones.
Symptoms can last from just a few minutes to months or sometimes years. While they may resemble bug bites, hives are distinct in several ways:
Hives can appear on almost any area of the human body; they might change shape, move around, fade, and reappear over brief intervals.
The crimson or skin-colored wheals with clear edges typically appear unexpectedly and disappear just as quickly.
Pushing the center of a red hive makes it white. This technique is known as blanching.
Treatment Options for Your hives
We can treat hives with an antihistamine, which will ease swelling and itching. These medicines are used for both chronic and acute urticarias and can prevent future flare-ups. Chronic idiopathic urticaria (CIU) is a type of hives that persists for months to sometimes years. This more severe form of hives is treated with antihistamines and omalizumab (an injectable humanized antibody), which minimizes sensitivity to irritants and allergens. Before we create your customized treatment plan, we'll perform a comprehensive skin exam to determine the cause of your hives. This will allow us to tailor your treatments and help you feel your best.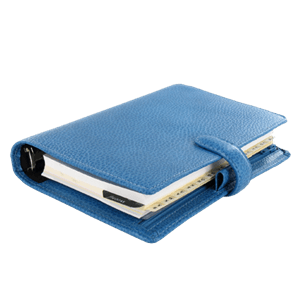 Plan Your Procedure
How Long It Takes

20 minutes
Contact Us
Take Control of Your Hives
No matter the root cause of your problem, hives can be concerning, embarrassing, and uncomfortable. If you're currently dealing with symptoms of urticaria, or have a history of outbreaks, patients in the Greater Houston area can find relief after discovering what causes their hives. If you'd like to experience this relief and get the treatment you deserve, please call Clear Lake Dermatology in Webster or League City, TX and schedule a consultation, We can help you take control of your life and reduce uncomfortable symptoms.
Related Conditions