Cancer is a frightening word, but for people who have been diagnosed with skin cancer, we offer a treatment that eliminates cancerous skin cells. Mohs surgery is a technique that gently and meticulously removes skin cancer. The purpose of this process is to take out as little of your healthy skin tissue as possible while still maintaining a high success rate for removing skin cancer. This surgical procedure is used to treat squamous and basal cell carcinomas, melanomas, and other less common kinds of tumors. Our skilled dermatologists at Clear Lake Dermatology in League City and Webster, TX, will begin this procedure by completely removing the cancerous cells one layer at a time. After each and every layer, we'll analyze the cell makeup of your skin tissue to determine whether any cancer is still present.
Reviews
"Friendly & thorough. Saw to my needs so I can be on my way to recovery. Thank you Doctor & Staff! Janis Burge"
- J.B. /
Facebook /
Mar 24, 2020
"Above and beyond great service from Hannah and her MA. The staff were so nice and friendly. Thank you Hannah!!!"
- R.H. /
Google /
Aug 26, 2021
"Staff was lovely. Excellent service walked in to my appointment didn't wait at all. Will be coming back."
- J.S. /
Google /
Jul 28, 2023
"This was my first visit here and was greeted with friendly staff. The waiting area was clean and welcoming. I was seen extremely quick and my appointment was quick and easy as well. The nurse as well as Lauren, the provider, were extremely friendly and made me feel less nervous and self conscious. Overall, great first visit!"
- A.M. /
Google /
Jul 27, 2023
"Polite, professional and timely"
- C.B. /
Google /
Jul 27, 2023
Previous
Next
What Are the Benefits of Mohs Surgery?
Mohs surgery could be beneficial for quite a few Webster, TX individuals. Along with helping you accomplish vibrant, spotless skin, some of the other advantages Mohs surgery offers include:
A faster recovery time
Protects against damage to the surrounding healthy skin
Only takes a single office visit
Has a cure rate of 95 – 99% for most skin cancers
Minimal risk of having lasting scars
More accurate than other available different therapies
Often produces optimal cosmetic improvements
Reduces the risk of cancer returning
Mohs surgery is mostly used to eradicate the two most prevalent types of skin cancer: squamous cell carcinoma and basal cell carcinoma, along with a wide range of other skin cancer subtypes. If you're suffering from melanoma or another form of rare skin cancer, schedule an appointment with us so we can determine whether you're an ideal candidate for Mohs surgery. In addition to the specific type of skin cancer, we have other qualifying standards that could make you a good candidate for Mohs surgery.
If your skin cancer has a high risk of returning or if it's already returned after undergoing treatment, Mohs surgery may be an ideal option. The cells can be located in sensitive places, such as the ears, eyes, mouth, or nose. If you have skin cancer cells that are large, aggressive, or have borders that are tough to define, Mohs surgery can also remove these types of cells.
During this procedure, our dermatologists will generally use a local anesthetic to numb the affected region before making the incisions to correspond with the orientation of your removed skin. Next, we freeze the excised layer, process it, and then examine it under a microscope. If we detect additional cancer cells, we'll mark the spot on a corresponding map and repeat the process. The procedure continues until we reach a layer that contains no cancer. The number of layers removed and the length of your appointment depends on the stage of your skin cancer. At the end of your procedure, you'll have a wound. We may close the wound with sutures, or you may require a more complicated reconstructive (plastic) operation for bigger treatment spots.
What to Expect with Mohs Surgery
Mohs surgery is not a simple solution, but with an excellent team and the right amount of anesthesia, many patients report minimal discomfort. Mohs surgery is usually completed as an outpatient procedure, and patients can drive themselves home afterward. Even though the treatment site is bandaged, you can typically resume regular, non-strenuous activities the following day. Following Mohs surgery, patients should avoid exercise for 1 – 2 weeks. If we suture the wound, we'll remove them in 6 – 14 days. Scarring varies depending on the process. Mohs surgery has a 99% success rate when treating primary basal cell carcinoma. Primary squamous cell carcinoma has a slightly lower success rate of 97%.
What does Mohs surgery treat?
Mohs surgery can address a wide variety of skin cancers, but generally, it is used to treat squamous cell carcinoma and basal cell carcinoma.
Are you awake during Mohs surgery?
Yes, Mohs surgeries are performed as an outpatient procedure under local anesthesia. This means you are awake, but the treatment area will be numbed with an anesthetic before the procedure to minimize any pain or discomfort.
How long does Mohs surgery take?
The length of a Mohs surgery varies depending on the severity and size of the treatment area. In general, most Mohs surgeries are completed in under four hours; however, our skilled doctors at Clear Lake Dermatology in League City and Webster, TX, may advise you to set aside the entire day for your Mohs procedure.
Will I have scars after Mohs surgery?
As with any surgical procedure, some scarring is to be expected, especially if the treated area needs to be sutured close. But with Mohs surgery, the risk of permanent scarring is lowered. When the treatment area is large, it may require a more complicated reconstructive operation. If scarring is a concern, you can talk to your doctor about plastic surgery options during your consultation.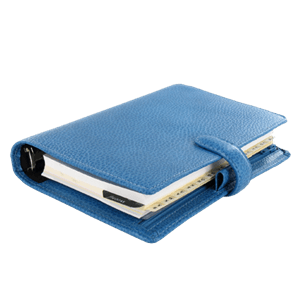 Plan Your Procedure
Recovery Time

2 - 4 weeks

How Long It Takes

.5 - 1 hour
Contact Us
Treat Skin Cancer with Mohs Surgery
When facing a skin cancer diagnosis, it's imperative to do your research and find a trained Mohs surgeon who's a good match for your condition and needs. Success rates of Mohs surgery directly correlate to a doctor's ability and expertise. To learn more about the experience, training, and success rates of our dermatologists, please call Clear Lake Dermatology to schedule a consultation.
Related Procedures
Related Posts