What is Radiofrequency Microneedling?
Our board-certified dermatologists proudly offer Diamond Glow ® radiofrequency (RF) microneedling to create gorgeous results. Known for its skin tightening effects, RF treatments have been popular among dermatologists and their patients for over ten years. RF microneedling uses heat to encourage the production of collagen in deeper layers of the skin, resulting in a tighter, smoother complexion. To optimize these results, we can combine RF microneedling with other treatments. At Clear Lake Dermatology in League City and Webster, TX, we strive to help our patients reach their desired cosmetic goals.
What are the benefits of RF microneedling?
A handful of components could influence lackluster, sagging skin in addition to rough skin texture. The Webster, TX individuals who deal with such skin complaints might observe that RF microneedling is an ideal fix for their issues, obtaining benefits from this treatment, like:
Improved skin surface, balance, and feel
Softened, radiant skin that has a glowy finish
Encouragement of your body's organic collagen and elastin production for lasting outcomes
Overall enhancements to the look of your skin as well as your confidence
RF Microneedling Reviews
"I've been to both the League City and Clear Lake locations and I love them! I use them for mole inspections/removals and aesthetic procedures. Stephanie has removed many questionable moles off me (melanoma) and performed my dysport. Natalie has performed my Morpheus8 treatments. One great thing about the aesthetic side of the office is that they offer Pro-Nox, not every place has it. It's very helpful during certain procedures. All the staff on both the medical and aesthetic sides have been wonderful. If you've been to an office that is run badly, you really appreciate great support staff. I've been using Clear Lake Dermatology since the end of 2020, been going every 3 months. I hope this gives some insight as to how often I've used them and the relevance of my review."
- S. /
Google /
Jun 17, 2022
"Brittnee was wonderful during my Morpheus 8 treatments. She is extremely knowledgeable on all aspects of this treatment. Her explanations were very detailed helping me know what to expect. I definitely recommend Clear Lake Dermatology and most importantly Brittnee."
- W.B. /
Google /
Aug 17, 2022
"I have been going to this practice for a 1 year now. My first treatment was Coolsculpting in my belly area. I was having fat that even with a lot of exercise I couldn't get rid off. My first provider was great, the results were fantastic. My next treatment was a Coolsculpting in my inner leg. I also did Morpheus 8 body and currently I am having under my eye. Natali is an excellent provider, she always explains me the treatment in detail and has a lot of patience. The front desk is amazing, always with a smile and always willing to find you an appointment that fits your availability.  I love this practice and I really recommend it."
- F.C. /
Yelp /
Apr 14, 2023
"I had the Morpheus8 done on my face and it was great! Dr. Joe gave me a nerve blocker along with a topical numbing cream before the procedure. Natalie performed my procedure and she was amazing! Honestly, it was very tolerable with the nerve blocker and everyone continuously checked in on me to see how I was doing. I highly recommend Clear Lake Dermatology if you are wanting any cosmetic procedures done!"
- K.S. /
Google /
Jun 09, 2023
"I had an amazing experience getting my first Morpheus 8 on my abdomen with Brittnee! She discussed what to expect in detail, took her time, and made sure I was comfortable. The treatment was a little spicy at times, but overall very tolerable. I will definitely be seeing her again for my next two treatments to tighten and slim my abdomen!"
- J.C. /
Google /
Nov 09, 2023
Previous
Next
Who is an Ideal Candidate for RF Microneedling?
If you're 40 years old or older and starting to notice discoloration, smile lines, age spots, or other skin problems, then RF microneedling could be the ideal treatment for you. RF microneedling is an excellent option if you want to:
Tighten your skin for a more refreshed appearance
Enhance your skin's texture, tone, or pigment
Treat skin imperfections like discoloration and visible blood vessels
Diminish the appearance of age spots and sun damage
Eliminate acne scars and other forms of discoloration
Rejuvenate skin for a younger, more luminous look
How Does RF Microneedling work?
Microneedling uses a specialized device with very small needles at the end that we roll carefully across the skin to make micro-injuries. These micro-injuries interrupt the cells and stimulate collagen production. This technique is also known as collagen induction treatment. As it heals, the new, fresh skin leaves the top layer feeling and looking smooth, bright, and rejuvenated. Although microneedling is often performed by itself, combining this advanced method with radiofrequency (RF) technology has allowed us to maximize the outcomes for our patients.
This method is very straightforward. The handheld device, which emits RF heat, works by delivering short bursts of RF energy via a collection of 25 sterilized, gold-plated microneedles. The power is delivered via the needles, which simultaneously puncture your skin and apply the electrodes to your skin. The RF energy warms to levels that offer long-lasting and continued benefits.
What Happens after RF Microneedling?
RF microneedling sessions take place in one of our spacious, private treatment rooms. If needed, we can use a numbing cream to help minimize discomfort. During your appointment, we'll glide the handheld device over the desired area, repeating the process until we reach your desired outcome. Patients should anticipate small pinpoint scabs to appear 24 – 72 hours after the session; these scabs will naturally shed as the micro-injuries heal. Over the next month, the results will become more and more noticeable as your skin heals. For optimal results that last, patients may need to schedule 3 – 4 follow-up appointments spaced one month apart.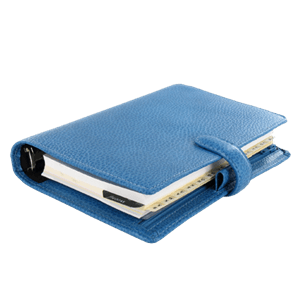 Plan Your Procedure
Average Cost

$700

-

$2,500

Recovery Time

3 - 12 days 

How Long It Takes

1 - 1.5 hours

Follow Up Time

4 weeks
Contact Us
If you're trying to reverse the signs of aging or sun-damaged skin or diminish acne scars, wrinkles, or laxity, Diamond Glow RF microneedling can be a great treatment option with proven results. Mixing RF microneedling with skin tightening, this popular, minimally invasive treatment continues to be highly sought after in the Greater Houston area. Please call us at Clear Lake Dermatology in League City or Webster, TX to discover more.
Related Treatments