The phrase "body contouring" is one used in the aesthetic industry to represent a collection of procedures that can sculpt a shapelier silhouette. Men and women who have recently lost weight, or whose weight has changed frequently over the years, may be interested in body contouring at Clear Lake Dermatology to minimize fat, tighten the skin, and sculpt certain areas of the body. Additionally, body contouring can be used for women and men who have found that diet and exercise are no longer providing the results they desire. Our team in Webster and League City, TX offers numerous body contouring options, including CoolSculpting®, EMSCULPT®, and Exilis Ultra™ radiofrequency energy treatments. We also offer customized treatment plans that could combine a number of body contouring techniques to ensure your best possible results. Contact our state-of-the-art facility to schedule your body contouring consultation.
Reviews
"Friendly & thorough. Saw to my needs so I can be on my way to recovery. Thank you Doctor & Staff! Janis Burge"
- J.B. /
Facebook /
Mar 24, 2020
"Above and beyond great service from Hannah and her MA. The staff were so nice and friendly. Thank you Hannah!!!"
- R.H. /
Google /
Aug 26, 2021
"I see Stephanie for all my needs and she is awesome. The staff are all so knowledgeable and helpful."
- T.C. /
Yelp /
Aug 26, 2021
"I recently had jeuveau on my forehead, between my eyebrows, and around my eyes and I couldn't be happier. Hannah is great, she really put me at ease. Getting ready to schedule my next appointment with her."
- C.D. /
Google /
Aug 07, 2021
"First time here.. super friendly staff.. clean and safe environment. They explain procedures that accommodate any concerns/needs you have. Hannah was amazing!!!"
- J.N. /
Google /
Jul 15, 2021
Previous
Next
CoolSculpting is an innovative treatment option that utilizes controlled cooling (cryolipolysis) to freeze unwanted fat cells. As a noninvasive treatment, CoolSculpting can deliver desirable results within 1 – 3 months, allowing for a more contoured figure. You may be an ideal candidate for this treatment if you are struggling to eliminate unwanted fat, even with a healthy diet and exercise.
Learn more: https://clearlakederm.com/services/cosmetic/coolsculpting-webster-tx
EMSCULPT is a noninvasive treatment that works to reduce fat and strengthen muscles. With the use of radiofrequency and HIFEM+ energy, EMSCULPT contracts muscles to allow for 25% more muscle growth. Through a series of 30-minute treatment sessions, patients can experience a more toned appearance. The cost of EMSCULPT is $750/session and normally requires about four sessions (two per week for two weeks).
Learn more: https://clearlakederm.com/services/cosmetic/emsculpt-webster-tx
In order to treat skin laxity and reduce the appearance of wrinkles, Exilis Ultra uses controlled heating and cooling to reach below the skin's surface. By stimulating the skin's production of collagen, this treatment can create tighter, firmer skin on the face and body. If you are looking to experience facial skin tightening, as well as body contouring, Exilis Ultra may be an ideal option for you and your desired results.
Nonsurgical Body Contouring FAQs
How long do body contouring results last if normal body weight is maintained?
If you maintain an overall healthy weight, your nonsurgical body contouring results can last for years. For most patients, a series of nonsurgical body contouring treatments are needed to achieve your desired outcome. Additionally, it could take up to three months following your last treatment to notice your optimal results.

Can EMSCULPT treat other body areas besides the abs?
Yes, EMSCULPT can be utilized to treat several areas of the body, including the arms, thighs, shoulders, abdomen, calves, and lower back. However, EMSCULPT can not be performed on the chest or upper back.

What is the average cost of an EMSCULPT body contouring treatment?
The cost of an EMSCULPT treatment session is $750. Typically, four sessions are required and spaced out at two sessions per week for two weeks.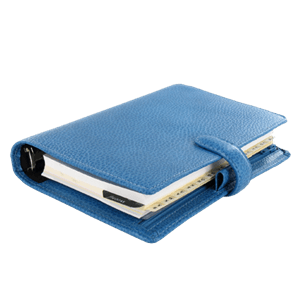 If you desire a tighter, more toned figure, body contouring at Clear Lake Dermatology can help you achieve the body you dream of. Contact our Webster, TX practice and schedule a consultation. We can determine your aesthetic goals and construct a custom plan for you, and we look forward to helping you.