Cysts are a common skin condition and, in most cases, are noncancerous. Usually, they appear as sac-like cavities that are full of dead skin. They can show up anywhere on the body in different shapes and sizes. Usually, this bump is located underneath the skin and is about the size of a pea. Though most cysts don't cause any pain or harm, some may become bothersome for patients. For bigger cysts, we remove and send them out for biopsy to ensure they're benign. At Clear Lake Dermatology in League City or Webster, TX, our board-certified dermatologists treat various kinds of cysts, provide a proper diagnosis, and create treatment plans based on your unique medical needs and history.
Reviews
"Friendly & thorough. Saw to my needs so I can be on my way to recovery. Thank you Doctor & Staff! Janis Burge"
- J.B. /
Facebook /
Mar 24, 2020
"Above and beyond great service from Hannah and her MA. The staff were so nice and friendly. Thank you Hannah!!!"
- R.H. /
Google /
Aug 26, 2021
"I love Clear Lake Dermatology. The staff is always polite and attentive. Hannah is the best. I probably won't go anywhere else for a dermatologist!"
- C.F. /
Google /
Jan 28, 2023
"I have tried everything and the kitchen sink for my skin, and I know these providers are at the top of the line for options. While I'm still struggling, they never dismiss me or belittle who I am when seeking care repeatedly. I have had great experiences with both of the Physician Assistants, even with my recurrent issues I know I'm in the best hands. They're empathetic, the facility is clean and beautiful, and I've never waited more than 10 minutes past appointment times."
- M.B. /
Yelp /
Jan 26, 2023
"Only my first visit here, but I was seen very quickly. Both the provider (not sure if MA or PA or something else) who helped me before seeing the physician and the physician herself (Dr. Good) were very kind and helpful."
- R.M. /
Google /
Jan 22, 2023
Previous
Next
A cyst can form in several ways, including from a serious infection, tumor, and disease or illness. They can also develop from a piercing or because of a clogged oil gland in the skin. Even though the majority of cysts are benign, we still highly recommend scheduling an appointment to be safe. During your consultation, we'll complete a comprehensive exam to diagnosis the reason for your cyst. Once we know the underlying reason for it, we can develop a treatment plan for removing it and preventing future growth.
how do you know if you have a cyst?
Based on the size and location of the cyst, symptoms vary from person to person. Generally, cysts feel like abnormal lumps underneath the skin. Some lumps may be painful, especially if they become inflamed or rupture. Other types of cysts may be noticeable but don't cause any pain. Your skin may also harden near the growth. Larger cysts can cause more dramatic symptoms, including shifting organs, physical disfigurement, and emotional distress. Minor cysts, which are much more common, usually don't have other signs of ongoing growth.
how does cyst removal work?
At Clear Lake Dermatology, we offer the Greater Houston community a variety of treatments to remove cysts and prevent them from returning. Generally, the most common treatment for cysts involves draining or removing the growth with surgery. If your cyst is inflamed, we may administer a cortisone injection, which causes it to shrink. Patients breathe a sigh of relief because we can treat most types of cysts after determining the underlying reason for the growth. Through a comprehensive skin exam, we'll create the best treatment plan for you.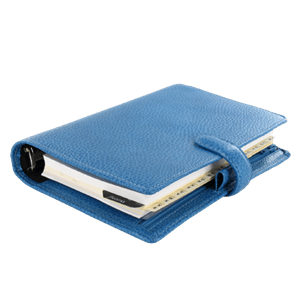 Plan Your Procedure
How Long It Takes

30 minutes
Contact Us
don't worry, we'll remove your cyst
Cysts can cause unnecessary worry. If you currently suffer from a cyst and would like to receive treatment, we invite you to call Clear Lake Dermatology to schedule an appointment. During your visit, we'll complete a thorough physical examination and create a customized treatment program to remove the cyst. We encourage everyone to undergo a skin exam if you feel anxious about any kind of lump. To learn more about treatment for cysts and to schedule an appointment, please call one of our locations in League City or Webster, TX.
Related Conditions