Advanced CoolSculpting is a treatment that sculpts and contours your body by freezing away tough fat cells. Using a specialized device, this treatment applies controlled cooling (cryolipolysis) to freeze fat cells, which reveals a tighter physique. At Clear Lake Dermatology in League City and Webster, TX, our board-certified dermatologists use advanced CoolSculpting treatments to help you achieve your cosmetic goals. We encourage you to schedule an appointment for additional information about CoolSculpting. Located near the Clear Lake region south of Houston, we can help you determine whether this procedure is right for you.
CoolSculpting® Reviews
"Tired of working out and the diet thing with obvious areas still bugging me. Cool sculpting is painless and hopefully I will get the results I want. My abdomen shows no improvement over the years. A tummy tuck 20 years ago, I still had zero contour in my stomach region. Wanted some definition. Should see results in two months. I will continue with my exercise and diet."
- V. /
RealSelf /
Jun 19, 2018
"I have been going to this practice for a 1 year now. My first treatment was Coolsculpting in my belly area. I was having fat that even with a lot of exercise I couldn't get rid off. My first provider was great, the results were fantastic. My next treatment was a Coolsculpting in my inner leg. I also did Morpheus 8 body and currently I am having under my eye. Natali is an excellent provider, she always explains me the treatment in detail and has a lot of patience. The front desk is amazing, always with a smile and always willing to find you an appointment that fits your availability.  I love this practice and I really recommend it."
- F.C. /
Yelp /
Apr 14, 2023
"Had a couple of cool sculpting appointments and a few follow ups for photos. Each time I was there, all of the staff were very nice and welcoming. The actual cool sculpting wasn't painful and it was all explained very well for me before the procedure. Highly recommend!!"
- F.W. /
Google /
Apr 15, 2023
"Removing skin tags is something I've held back on doing for a long time, but really glad that I found Clear Lake Dermatology through one of my daughters. She had a pleasant experience as well as myself. With most of the staff being young, they were all very friendly and professional. The doctor was my favorite as she asked concerning questions about my health, and explained all details of my procedure clearly and concisely, with plenty of empathy and concern for discomfort. The procedure was simple and with minor stinging at the very most. This dermatology office does a lot more than removing skin tags, such as Cool Sculpting, and Botox just to name a couple. I am highly recommending Clear Lake Dermatology, and will return with any other skin issues, if any, in the future. Two thumbs up for the doctors and their team!"
- S. /
Google /
May 20, 2023
"the clinic was super clean, the staff was very friendly too. I went for a cool sculpting consult and Natalie was very informative and gentle and kind."
- C.M. /
Google /
Sep 15, 2023
Previous
Next
What Are the Benefits of CoolSculpting?
For League City and Webster, TX patients who are ready to reduce or eliminate regions of excess fat that have been resistant to other methods of body change, like diet and exercise, CoolSculpting at Clear Lake Dermatology is an exceptional treatment option that may offer several benefits, such as:
Removal of stubborn fat cells
FDA-approved, safe, and effective procedure
No recovery or downtime, as opposed to more invasive treatments like liposuction
Natural-looking, beautiful outcomes that you will notice almost immediately
Who Qualifies for CoolSculpting?
While this treatment is successful on most people of any age, those who benefit the most from CoolSculpting:
Stay within 30 pounds of their goal weight
Struggle with difficult areas of fat that don't respond to weight-loss efforts like diet and exercise
Set realistic expectations for the outcome of their procedure
Want to avoid or do not qualify for surgery
Maintain a healthy lifestyle
Are not pregnant or trying to become pregnant
How is CoolSculpting Performed?
During your consultation with one of our dermatologists, we'll discuss your cosmetic goals, determine whether the procedure is right for you, and then design a CoolSculpting treatment plan that fits your unique needs. After your initial appointment, we can schedule your treatment. Your CoolSculpting procedure will take place in a private treatment room. Using a CoolSculpting applicator, our dermatologists will apply a gel pad to the treatment area and start the cryolipolysis technique. The cooling is delivered through the applicator, which targets and freezes fat cells. You may experience a cold sensation during the procedure, but this doesn't typically cause any pain. As the handpiece uses suction to pull the targeted fat toward the treatment area, you'll likely experience a slight tugging or stinging, but these sensations are usually mild.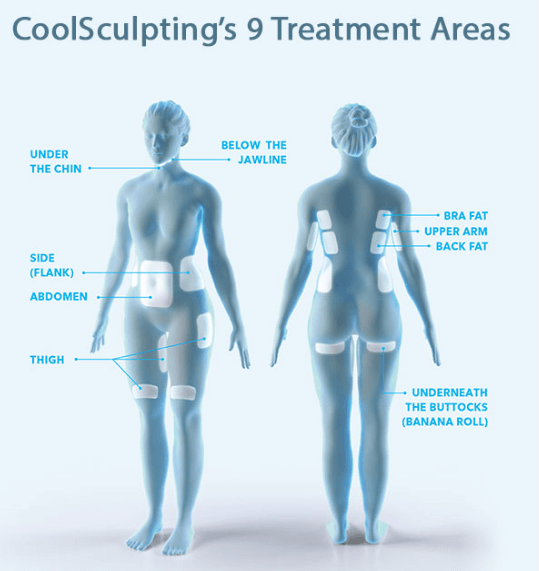 What Should I Expect after Coolsculpting?
Since CoolSculpting is noninvasive, you can return to your daily activities following your procedure. Often, patients can return to work immediately following their procedure. Side effects of the treatment can include stinging, redness, swelling, bruising, and tenderness around the treated area. These symptoms are short-lived and will subside on their own. Following your procedure, you should notice results in as little as three weeks, with the most impressive results appearing over the next 1 – 3 months as your body sheds the unwanted fat.
Just how much will CoolSculpting cost?
The expense of CoolSculpting is dependent on the number of sessions needed and the quantity of fat that will be removed. During your consultation, we'll discuss your desired outcome to decide the best course of action to attain those results. We will also talk with you regarding any out-of-pocket costs.
How does CoolSculpting work?
CoolSculpting involves applying a controlled temperature to address fat cells in selected regions for treatment. Essentially, it cools the fat cells until they die. The cells are subsequently broken down by the body and expelled through natural bodily functions.
Is CoolSculpting safe?
CoolSculpting is a minimally invasive, topical treatment in which the device is applied simply to the skin's surface. With this procedure, there is no need for a recovery period. You may notice some slight swelling and redness immediately following treatment, but that generally only lasts for about one week.
How many sessions will I need?
The number of treatments needed to attain your desired outcome will be determined during your initial consultation. For many patients, only one treatment is enough, while others may require more therapy sessions dependent on the quantity of fat being removed. The number of sessions depends on your aesthetic goals and if there are larger layers of fat in target areas.
Do the fat cells grow back?
While the destroyed fat cells can't regenerate, new fat cells could form. In addition, weight gain will greatly influence your results. So in order to keep optimal results, it is necessary to adhere to a healthy diet plan and exercise routine.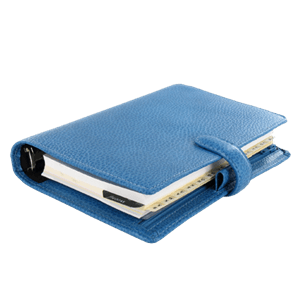 Plan Your Procedure
Average Cost

$750

-

$20,000

How Long It Takes

1 - 8 hours

Follow Up Time

10 weeks 
Contact Us
No body is without flaws, and each of us has things we wish we could change — like stubborn deposits of fat that don't respond to a healthy diet and exercise. Because of technological advances, it's no longer necessary to choose between dealing with excess fat or undergoing liposuction. For a smaller, tauter shape, Clear Lake Dermatology in League City and Webster, TX is pleased to offer Greater Houston residents innovative treatments like CoolSculpting, which can reduce areas of stubborn fat without needing more invasive procedures. Schedule a consultation with one of our dermatologists to determine whether CoolSculpting is right for you or possible a different treatment is better for your aesthetic goals.
Related Treatments
Related Posts