Phototherapy is an advanced treatment option that uses UV lightwaves to treat a variety of skin conditions, including psoriasis, eczema, vitiligo, and a skin cancer called T-cell lymphoma. Using a specialized, man-made UV light called narrow-band UVB or PUVA light, this treatment applies the UV rays to the affected areas. In small amounts, it can help relieve uncomfortable symptoms associated with these conditions, such as reduced itching and inflammation. Don't let a skin condition hinder your everyday life. Our offices are located near the beautiful Clear Lake region south of Houston. Please contact either of our Clear Lake Dermatology locations in Webster or League City, TX for more information about phototherapy treatments.
What are the benefits of phototherapy?
If you struggle with skin flare-ups related to eczema, vitiligo, psoriasis, or other related concerns, phototherapy at Clear Lake Dermatology might be able to provide you with the following benefits:
Solution for healing chronic skin conditions
Soothes and comforts skin during spikes in irritation
Calms inflammation and itchiness that can be associated with these concerns
Fights off unwanted bacteria that contribute to skin conditions
Phototherapy is a great treatment choice for patients who suffer from chronic skin conditions, such as vitiligo or psoriasis. It can decrease the development of thick, dry scales for psoriasis patients. For patients with vitiligo, it can stimulate the body's production of melanocyte (pigment-producing) cells. It's also a good option for people who don't want to use lotions or creams, prefer a natural approach, or want to avoid steroid treatments. It may also work well for younger patients and pregnant women.
We perform phototherapy appointments in-office; however, for patients who need longer-term treatment, we might recommend at-home treatments that use a specialized phototherapy box. During your consultation, we'll assess your skin condition, listen to your concerns and needs, and determine the best treatment plan for you. Each treatment option we offer comes with its own benefits and works better for certain chronic skin conditions:
Narrowband UVB Phototherapy Box: Using UVB lighting, this treatment works well for patients with psoriasis, eczema, and contact dermatitis. Often, we start this treatment in-office, but for long-term care, we may prescribe an at-home box to manage symptoms and reduce flare-ups. At your office visit, you'll stand in a box that contains UVB bulbs (much like a tanning bed). During this process, patients will need to wear protective eyewear and moisturizing oil, but we'll provide detailed instructions during your consultation.
Excimer Laser: This treatment uses a specialized, handheld device that treats autoimmune diseases, including psoriasis and vitiligo. The light waves emitted during this procedure are localized and designed to help improve pigment for vitiligo or reduce the symptoms associated with psoriasis.
PTD: This procedure is used to treat skin cancers. We prescribe specialized medications that contain photosensitive agents. These photosensitive components must be activated by UVB light. During your office visit, we'll use a light to activate the medication and treat your cancer.
Depending on which technique we used, our team will provide a list of detailed aftercare instructions. For certain procedures, you'll experience side effects, such as photosensitivity, inflammation, redness, burning, itching, or tenderness near the treated area. Please be sure to follow all necessary skin-care instructions to ensure your skin heals properly after treatment. We will discuss how many follow-up appointments you'll need or whether you can incorporate at-home therapies.
Reviews
"Friendly & thorough. Saw to my needs so I can be on my way to recovery. Thank you Doctor & Staff! Janis Burge"
- J.B. /
Facebook /
Mar 24, 2020
"Above and beyond great service from Hannah and her MA. The staff were so nice and friendly. Thank you Hannah!!!"
- R.H. /
Google /
Aug 26, 2021
"Was told when I called to say I was running late that I'd be seen if I was no more than 15 minutes late for my appointment but that wasn't the case."
- K.G. /
Google /
Mar 31, 2022
"I recently had a few moles removed on my face. I'm going back for lazer hair removal. I highly recommended Clear Lake Dermatology for all your skin care needs."
- C.R. /
Google /
Mar 18, 2022
"Always informative, gentle, efficient, and professional. Recently cured me of something I'd been misdiagnosed with for the past 22 years. Sigh... Thank you, Hannah"
- T.T. /
Google /
Feb 19, 2022
Previous
Next
How quick are the results from phototherapy?
Improvements can usually be seen following one phototherapy treatment, but optimal results develop around one month after all of your treatments are done. It's common for patients to respond differently to every treatment session. You will see a gradual improvement of blotchiness, redness, sunspots, and age spots over time.
What are the possible side effects of phototherapy?
Most patients experience mild side effects like temporary swelling, redness, crusting, bruising, or superficial blisters. This should subside within a day or two after the procedure. You will be sun sensitive and you should keep in mind that sun exposure can negatively impact your results. Whenever you go outside, you should always wear sunscreen to protect your skin and prevent problems like spots and redness.
Do I need to prep for phototherapy?
Patients about to undergo this treatment are usually asked to skip sun exposure and self-tanners for about 2 – 4 weeks before their procedure. You may be asked to stop using certain medications a few days before each appointment, and may be asked to take ibuprofen or aspirin a week before the treatment to decrease your risk of bruising. You should also use sunscreen between sessions.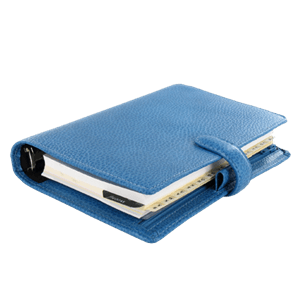 Reduce Chronic Skin Condition Symptoms
At Clear Lake Dermatology in Webster and League City, TX we proudly offer innovative phototherapy treatments to treat a variety of skin conditions, including eczema, psoriasis, vitiligo, and some skin cancers. These procedures can provide relief from the uncomfortable symptoms associated with these conditions or can treat skin cancer. To learn more, please schedule a consultation at one of our offices in the Clear Lake region south of Houston. Our team strives to provide innovative options that help you feel more comfortable and live better.
Related Post