Do you feel embarrassed by or concerned about how much you sweat? If so, our dermatologists offer treatment options that can reduce symptoms associated with overactive sweat glands. At Clear Lake Dermatology in Webster and League City, TX, we offer radiofrequency (RF) with Morpheus8™ technology to help manage your sweating. After a thorough consultation, we can create a personalized treatment plan that includes RF microneedling. In this session, we'll discuss how often you'll need the treatments to maintain results. To learn more about treating excessive sweatiness with RF microneedling, please contact one of our locations in the Clear Lake region south of Houston, TX. We look forward to hearing from you.
Reviews
"Friendly & thorough. Saw to my needs so I can be on my way to recovery. Thank you Doctor & Staff! Janis Burge"
- J.B. /
Facebook /
Mar 24, 2020
"Above and beyond great service from Hannah and her MA. The staff were so nice and friendly. Thank you Hannah!!!"
- R.H. /
Google /
Aug 26, 2021
"I love Clear Lake Dermatology. The staff is always polite and attentive. Hannah is the best. I probably won't go anywhere else for a dermatologist!"
- C.F. /
Google /
Jan 28, 2023
"I have tried everything and the kitchen sink for my skin, and I know these providers are at the top of the line for options. While I'm still struggling, they never dismiss me or belittle who I am when seeking care repeatedly. I have had great experiences with both of the Physician Assistants, even with my recurrent issues I know I'm in the best hands. They're empathetic, the facility is clean and beautiful, and I've never waited more than 10 minutes past appointment times."
- M.B. /
Yelp /
Jan 26, 2023
"Only my first visit here, but I was seen very quickly. Both the provider (not sure if MA or PA or something else) who helped me before seeing the physician and the physician herself (Dr. Good) were very kind and helpful."
- R.M. /
Google /
Jan 22, 2023
Previous
Next
No one likes being excessively sweaty. In fact, many of our patients with hyperhidrosis say that the condition hinders their lifestyle, embarrasses them, and requires a lot of time to manage their hygiene. To determine whether RF microneedling is right for you, please review the list below and then call us to schedule an appointment. Hyperhidrosis symptoms include:
Changing your clothes multiple times a day because of sweat
Replacing clothes often because of discoloration or sweat rings
Trying various types of antiperspirants or deodorants that provide no relief
Feeling embarrassed by excess sweating
How do you stop hyperhidrosis?
When preparing for your appointment, do not wear lotion or deodorant. Also, to avoid irritating your skin, you should avoid shaving or a couple of days before your treatment. One of our expert dermatologists will complete the procedure in a private treatment room. To start with, we'll clean your skin and then numb it with a local anesthetic. Next, we'll have you relax in a treatment chair so that we can easily access your underarm. Using a process called thermolysis, the device applies high-intensity heat to treat excessive sweat glands. The amount and frequency of the appointments required vary from patient to patient.
what to expect after hyperhidrosis treatment
Following your procedure, your underarms may appear inflamed and red or feel tender. Additionally, it's very common to experience mild bleeding from microneedling. Once your body begins to heal, you should see a decrease in the amount you sweat. For at least six hours following your treatment, we highly recommend not washing or applying creams or deodorant to your underarms. You should also avoid swimming, using the sauna, and exercising for a day. Please call our office if you have any questions or concerns after your appointment.
Hyperhidrosis Treatment FAQ
What is the cause of hyperhidrosis?
There is no known medical cause for hyperhidrosis, but it is often thought that it is a genetic condition since it can run in families. A less common form of hyperhidrosis, known as secondary hyperhidrosis, may be caused by a condition like diabetes, menopause, thyroid issues, some cancers, nervous system disorders, some medications, or infections.
Are there any significant side effects of hyperhidrosis?
Fortunately, hyperhidrosis is not a serious medical issue. However, an abundance of sweat can lead to several types of skin infections. More typically, the condition can have a number of adverse side effects on a patient's social life due to sweaty clothes, unpleasant odors, and other unpleasant experiences.
Are hyperhidrosis treatments with RF microneedling safe?
Yes, RF microneedling treatments for hyperhidrosis using the Morpheus8 platform are safe and FDA-approved. Our team at Clear Lake Dermatology is experienced in administering RF microneedling procedures and knows how to produce safe and effective results. If you have any concerns, please bring them up during a consultation at our Webster or League City, TX facilities.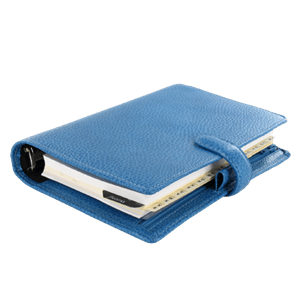 Plan Your Procedure
How Long It Takes

20 minutes

Procedure Recovery Location

Outpatient
Contact Us
don't sweat it, get relief from hyperhidrosis
Don't let constant sweating hinder or embarrass you any longer. Greater Houston area patients can find relief from this embarrassing condition with RF microneedling treatments. Our dermatologists proudly offer this exciting treatment at our Webster and League City, TX locations. We encourage you to call and schedule an appointment to learn more.
Related Treatments