About Skin Cancer Treatments
Unfortunately, at some point in your life, you have a chance of developing skin cancer. To prevent this from happening, we highly recommend having irregular-looking moles, non-healing wounds, and major changes in your skin assessed by a dermatologist. Having healthy skin is part of living well. At Clear Lake Dermatology in League City and Webster, TX, our dermatologists can diagnose and treat skin cancer at any stage.
Our team strives to offer compassionate and quality care while improving your ability to beat cancer with timely detection when possible and advanced treatments and technologies. We are proud to provide extraordinary care, a soothing environment, and effective skin cancer treatments. We encourage people in the Greater Houston area to learn more about our skin cancer treatments: cryosurgery, topical chemotherapy, electrodesiccation, and Mohs surgery. If you notice any changes, new growths, or you were recently diagnosed with skin cancer, please contact us a soon as possible for treatment options and a comprehensive skin exam. Located near the Clear Lake region, both of our offices in Webster or League City, TX are ready to help you.
Skin Cancer Treatments Reviews
"Through skin examination - Had some areas of skin cancer requiring Mohs, which was successful with good healing. Good followups. Zero complaints. The entire family including sons-in-law are his pts. and all agree this is the one we'll drive a long way for. I'm either in Corpus Christi or Austin at different times and will drive for Dr. Joe and Dr. Raimer both."
- Anonymous /
Vitals /
Oct 03, 2017
"Great people and the staff is amazing! Helpful and knowledgeable. I would advise to come and let them help you. I get my Cancer check every year."
- S.S. /
Yelp /
Apr 29, 2021
"I've gone to Clear Lake Dermatology for quite a few years now and have always had a great experience. I regularly get scanned for possible skin cancer issues and sometimes have to have things removed. Stephanie is always very helpful and knowledgeable and knows how to keep scars at bay. Their new office in Webster is beautiful! I feel very well cared for and will continue to go there for my dermatology needs."
- M.S. /
Google /
Mar 19, 2020
"I was refered to Dr. Joe over 20 years ago for my psorisis after going to 3 other doctors for this, none of which ever helped. Dr. Joe was able to clear up my condition immeadiatly! Ever since I have gone to him for my skin cancer checkup. I also have gone to his office for skin care, facials, face and daily skin care products. His staff is awsome! Never a wait for your appointment. I even got my daughter in laws gift certificates for facials and Botox."
- D.H. /
Yelp /
Aug 25, 2022
"Doctor David Raimer was amazing and the staff was very friendly. I had basal cell carcinoma removed off my cheek area of face and I'm very happy we got it early. I would highly recommend this team of professionals."
- B.H. /
Google /
Nov 05, 2022
Previous
Next
There are several kinds of precancerous skin conditions and skin cancers that have unique symptoms and require specialized treatment:
Actinic keratoses (AK)
After many years of exposing your skin to excessive sunlight, you have a higher risk of developing AK. This condition tends to show up later in life, and symptoms often appear on the face, limbs, or hands. Most dermatologists consider AK precancerous because it can turn into squamous cell carcinoma or skin cancer. If you have scaly or flaky growths that don't go away, you should schedule an appointment to have it assessed as soon as possible
Basal cell carcinoma (BCC)
As one of the most common types of skin cancer, basal cell carcinoma (BCC) may appear anywhere on your body. It typically shows up as a skin-toned bump underneath the skin, a pink mark, or an irregular-looking mole. If a spot on your skin looks abnormal to you, it's extremely important to have it checked out as soon as possible. This type of cancer is diagnosed with a shave biopsy.
Squamous cell carcinoma (SCC)
Squamous cell carcinoma is the second most common type of skin cancer. This type of cancer is caused by excessive UV exposure and typically presents as large, red growths, rough-textured skin, or lesions that bleed and do not heal. It looks a lot like actinic keratoses but more advanced.
Melanoma
Melanoma is a severe form of cancer that is diagnosed using the ABCDE method: asymmetry, border, color, diameter, and evolution. This rare type of skin cancer doesn't often have a great outlook, and it must be diagnosed and treated quickly to avoid serious consequences. Because this cancer spreads quickly, it's extremely important to treat it as soon as possible.
Skin Cancer Treatment Options
To determine whether you have any abnormal skin cells, one of our dermatologists will need to perform a biopsy. Generally, we can perform this at the same appointment as your skin cancer screening. We start off by numbing the area and then shave or excise a small piece or the whole area to check for cancer or precancerous cells. If we cannot analyze the cells in our office, we'll send the sample to a lab for assessment. Once we have the pathology results, our team will contact you and schedule an appointment if we need to meet in person.
If we determine that you have skin cancer, we'll suggest treatment options that might include:
Topical chemotherapy
Cryosurgery (freezing)
Mohs surgery
Electrodesiccation and curettage
For advanced skin cancer, you may need:
Chemotherapy
Radiation
Retinoid therapy
Biologic therapy with Interferon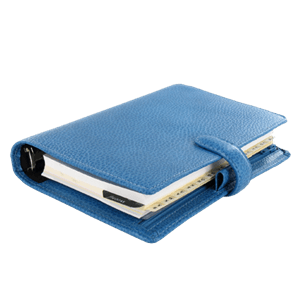 Plan Your Procedure
Recovery Time

2 - 4 weeks

How Long It Takes

30 minutes
Contact Us
Skin Cancer Treatment FAQs
What is the best treatment for skin cancer?
If skin cancer is found, the treatment proposed depends on the type and stage of cancer. If found early on, the vast majority of skin cancer can be removed in outpatient procedures with minimal downtime and discomfort. At Clear Lake Dermatology, we ensure that our patients are clearly advised as to all of their treatment options to have as many options as possible.
Is skin cancer easy to treat?
If caught early on, skin cancer is considered a relatively treatable condition. However, it can become very harmful if ignored or undetected. Because of this risk, we strongly encourage our patients to be consistent with their annual skin checks to not let anything slip past them.
How quickly will skin cancer spread?
If not caught early, melanoma can and will spread very quickly. If left untreated, it can become deadly in as little as six weeks. If you notice any changes in your sun spots or skin that raise concern, it is better to have them checked at our Webster or League City, TX offices.
Related Procedures
You Have Skin Cancer Treatment Options
If you have an abnormal-looking growth, please reach out to Clear Lake Dermatology in League City or Webster, TX as soon as possible. Early detection is very important to keep cancer from spreading. Even if you don't have a suspicious growth, we strongly recommend scheduling annual skin screenings so that we can ensure your skin remains healthy. If you've been recently diagnosed, we invite you to reach out to us and explore your treatment options. We'll be with you every step of the way. Please call today to learn more.
Related Posts