Our board-certified dermatologists offer Clear Lake patients several nonsurgical options for skin rejuvenation. One such option is Dysport, an injectable treatment that works like BOTOX® to soften and reduce dynamic wrinkles and lines on the face. Dynamic wrinkles form after years of repetitive facial expressions and movements (like frowning, smiling, and laughing) that eventually make the face muscles taut. This causes the overlying skin to form lines that appear even when your face is resting. Dysport is specifically created to treat the most frequent dynamic wrinkles, like the frown lines that show up as vertical lines between the eyebrows. Dysport temporarily prevents muscle movement so your dynamics wrinkles look not only smoother but also natural. Learn more about Dysport wrinkle relaxer injections at Clear Lake Dermatology in Webster or League City, TX. Call us today so we can help you appear more youthful.
Dysport treatments at Clear Lake Dermatology have a number of great age-defying benefits, including:
Reducing the signs of aging
Smoothing wrinkles, lines, and creases
Preventing the formation of new wrinkles and lines
Treating moderate to severe wrinkles and lines
Especially effective on glabellar lines (between the eyebrows)
Effects spread evenly
Results are natural-looking and long-lasting (up to five months)
Benefits are noticeable faster (within 2 – 3 days)
Can be effective when BOTOX isn't
Treatments are cost-effective
Dysport® Reviews
"I've been a patient of Dr. Joe's since 2016 and I am more than pleased with my experience at ClearLake Dermatology. I was introduced to Dysport and Juvaderm products as part of Dr. Joe's plan for age-preventative cosmetic treatments, and I definitely look more youthful, and I'm complimented all the time. He has also successfully treated me for perioral dermatitis in the past. Today there are cosmetic spas popping up all over town, many much more conveniently located to me- but I would never trust anyone else with my skin and face other than Dr. Joe. A visit to CLD is far worth the drive time and effort! His eye for human aesthetics is perfect, and he is just a great guy in general, as well as his kind and friendly staff."
- F.D. /
Google /
Jul 08, 2019
"I've been a patient of Dr. Joe's since 2016 and I am more than pleased with my experience at ClearLake Dermatology. I was introduced to Dysport and Juvaderm products as part of Dr. Joe's plan for..."
- F.D. /
Yahoo /
Jun 10, 2019
"Fighting Wrinkles - Wrinkles are helped with filler as well as Dysport and the combination works well. I am always pleased with the results. There are other treatments that I have had in the past that have been helpful as well. I recently had microneedling which seems to have worked well; it was much easier to tolerate than Ultherapy."
- S. /
RealSelf /
Mar 28, 2018
"Dr. Joe and his staff are fantastic. They make you feel welcome from the moment you walk in. Their office is very nice and clean. I will definitely be back for more cosmetic treatments in the future! Would definitely recommend for all your dermatology and cosmetic needs!"
- R.S. /
Yelp /
Dec 10, 2020
"I recently had jeuveau on my forehead, between my eyebrows, and around my eyes and I couldn't be happier. Hannah is great, she really put me at ease. Getting ready to schedule my next appointment with her."
- C.D. /
Google /
Aug 07, 2021
Previous
Next
Dysport is ideal for those who want a nonsurgical option to improve mild, moderate, or severe vertical glabellar (frown) lines between their eyebrows. Because dynamic wrinkles and lines are created by repetitive muscle contractions, they can become visible in younger patients and make people look sad, tired, or mad. Dysport is a fast and effective treatment that smoothens dynamic wrinkles without causing a "frozen" face. Since Dysport's formula spreads out to treat a group of wrinkles, it is also ideal for Crow's feet, the fine wrinkles around the corners of the eyes. After their procedure, most patients at Clear Lake Dermatology see visible improvements within 1 – 3 days, and these results can last for as long as four months.
Following your consultation, we'll perform your Dysport injections in one of our private treatment rooms. This usually takes 15 – 30 minutes. A local anesthetic or numbing cream is usually unnecessary because the injections use a fine-gauge needle that causes little pain, but if needed, you can request a numbing cream. Next, we'll clean your skin and carefully place five injections of Dysport along your brow. To minimize bruising and swelling after your injections, we'll apply a cold compress.
What to Expect after Dysport
After your injections at Clear Lake Dermatology, you can resume your normal routine, but you should avoid strenuous activities for at least a day. You may notice slight swelling and redness near the injection sites, but these symptoms should subside within a few days. You should sleep propped up for at least one night and continue to use a cold compress as needed. Usually, you'll see results within 1 –3 days as your dynamic wrinkles start to smooth out and look softer. Your results should last for 3 – 4 months, and we can schedule follow-up appointments at Clear Lake Dermatology in League City or Webster, TX.
How much does Dysport cost?
The cost will depend on how much Dysport is needed for your treatment. In your initial consultation, your injector will create your personalized treatment plan so they can offer a cost estimate. Ask about our current specials at Clear Lake Dermatology and the different payment methods we take.
What's the difference between Dysport and BOTOX®?
Both Dysport and BOTOX are safe and effective to improve dynamic wrinkles. The results of a Dysport injection typically develop faster compared to BOTOX. Dysport results also tend to last longer than other wrinkle relaxers, and it has a better spread. In your consult, your injector will help you understand whether Dysport or BOTOX is best for you.
Should I get Dysport or a dermal filler?
Many patients do not know the different uses for injectable wrinkle relaxers and dermal fillers. A wrinkle relaxer corrects dynamic wrinkles, whereas a wrinkle filler treats static wrinkles. Dysport relaxes the muscles under the skin for a smoother appearance. Static wrinkles are from decreased skin elasticity, so a dermal filler plumps the skin to make it look even. During your consult, your injector will listen to your concerns and goals to help you decide whether a wrinkle relaxer, a wrinkle filler, or a mix of both will deliver your desired results.
Can Dysport be combined with other treatments?
Clear Lake Dermatology performs several nonsurgical treatments, which can be added to complement the results of your Dysport injection. Depending on your concerns and wants, your custom treatment plan might include Dysport injections, a dermal filler for static lines, or lip and cheek augmentation, plus a laser skin treatment. We encourage you to be honest during your consultation so we can create a treatment plan that will deliver amazing results.
How often should I get Dysport injections?
The results of Dysport may be visible for up to four months. During your consultation, your injector will recommend how often you should return to our office in Webster, TX, to maintain your results. You may get treatments more often or wait until long after you see the results from your initial Dysport treatment.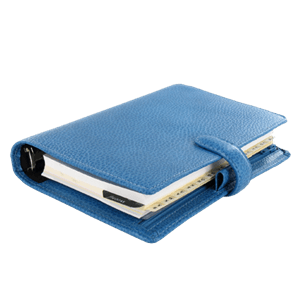 Plan Your Procedure
Average Cost

From

$250

Recovery Time

1 hour

How Long It Takes

30 minutes

Follow Up Time

4 months
Contact Us
Soften Dynamic lines and wrinkles
If you want a nonsurgical treatment that revitalizes your skin by smoothing the frown lines between your brows, Dysport injectable wrinkle relaxer can be a great choice. During your consultation with one of our board-certified dermatologists, you can learn more about Dysport injections and other treatments. We'll help develop a personalized plan that addresses your unique concerns and needs. Please call Clear Lake Dermatology in League City or Webster, TX to learn how Dysport can help you and to schedule an appointment.
Related Treatments