If you feel self-conscious about your complexion because of dark spots or sun damage, our teams at Clear Lake Dermatology in League City and Webster, TX offer comprehensive skin exams and innovative treatments. To combat the effects of sun damage, we proudly provide intense pulsed light (IPL) therapy with Lumenis® M22. A photofacial with IPL is a treatment that rejuvenates the skin for patients with hyperpigmentation problems on their face and neck. IPL is not an invasive treatment, but it is still very effective and produces great results. Our board-certified dermatologists use intense wavelengths of light that heat the skin to encourage regeneration and boost collagen production. Over time, you should see a healthier complexion with improved tone and decreased dark spots.
IPL Reviews
"If You Are Scheduled or Considering Coolsculpting, a Bit of Experience - I've had liposuction many years ago with a breast reduction but decided this time to try Coolsculpting because of not being invasive and no downtime, FDA accepted and I could even drive myself. I'm also an RN. If you're having some anxiety....I had both love handles down first. The only thing that got me was when she put the first one on, I was expecting a slow squeezing and it clamped down fast and hard lol so I kind of winced. But as stated elsewhere, within a couple of minutes it was fine. The other side wasn't as bad since I knew what to expect. Take a deep breath and let it out slowly during this process may help. Strangely the larger abdomen wasn't bad at all. Afterwards there was some redness, of course cold, and some bruising in the love handle areas. The esthetician massages all these areas after the treatment to break up the 'frozen' areas back down, although there will probably be some swelling and slight tenderness to the skin post procedure for a while. You may want to take something over the counter for pain before hand. Afterwards, I took some aleve and went and had a nice dinner before driving home. I knew from reviews to expect some discomfort around 5-7 days post treatment. I did have something sort of like menstrual or gas cramps for a few days around that time. The technician did say to call in if I needed the doctor to call in something stronger but I did not, I just took aleve. I'm now a month post treatment and going to get my second set of treatments next week. I also started wearing a firm compression garment as I did after my liposuction as I think it will help with the shaping. Women are even wearing them post delivery of babies these days for the same reason. I'll also mention toward the end of my love handle treatments I felt a strange horizontal 'tugging' sensation through my abdomen and around the naval but it was just a novelty not uncomfortable. The last eight minutes of the hour treatment the machine massages the area, again not uncomfortable at all. I'm not going to go into results just yet. I will get a set of photos and measurements next week and then probably 8 weeks post the next treatments although she said allow 12 weeks for full results. The cost is for two treatments of each area a month apart. The love handles together count as one and the large abdominal counts as one at this practice. Some practices count small and large. Always ask for promotional rates or rates for more than one area and rates for more than one treatment and mention you saw their info on RealSelf if that is true for a free office consultation and other specials. And read read read reviews and rates for your area before choosing your provider. 5 stars by multiple clients is always a good sign! I hope this answers some questions and alleviates some anxiety about the procedure."
- S. /
RealSelf /
Mar 28, 2014
Previous
Next
What are the Benefits of IPL?
Issues with hyperpigmentation are hard to treat through over-the-counter products and creams. IPL therapy targets the deeper layers to correct skin damage. Clear Lake Dermatology recommends IPL for the following benefits:
Quick: IPL photofacials only take about 30 minutes from start to finish. There is very little downtime associated with treatment as well.
Noninvasive: No cosmetic surgery or anesthesia is required for IPL therapy. We simply apply a special device to the surface of the skin.
Customizable: IPL is tailored to each patient's individual skin type and needs. Our team members develop personalized treatment plans that produce amazing results.
Long-lasting: Results can last for months with the right aftercare. We recommend a series of treatments to maintain the corrected skin tone.
With little to no downtime, an IPL photofacial reaches the deeper layers of your skin to improve several complexion problems, particularly sunspots and brown lesions. Usually, ideal candidates for IPL photofacials have certain skin problems that affect their complexion, like rosacea, sun damage, hyperpigmentation (brown spots), rough texture, visible pores, flushing, melasma, age, sun spots, or spider veins. During your private consultation, our dermatologists will assess your complexion to determine whether IPL will work for your concerns and skin.
IPL treatments take 20 – 30 minutes to complete and take place in one of our private procedure rooms. We begin your treatment by cleaning and drying your skin before covering your eyes with special goggles. After putting on your eye protection, our dermatologists will gently pass the handheld IPL photofacial device over your skin. The device emits pulses of laser energy that reduce hyperpigmentation. While many patients experience mild discomfort throughout IPL, the prickling sensation only lasts for a short amount of time, which most patients find easy to manage.
There usually is no recovery time associated with a photofacial treatment, but your complexion may appear a little red and inflamed after the procedure. This will naturally subside in about a day, and you can conceal the redness with makeup if you want. Our dermatologists at Clear Lake Dermatology recommend keeping a specialized cream on your skin to minimize irritation and promote healing. Additionally, you may want to take over-the-counter anti-inflammatory medicine to reduce swelling. After 2 – 5 days, irregularities that rested under your skin will come to the surface and begin to flake off. After an IPL photofacial treatment, we strongly recommend that patients use sun protection and avoid picking at any peeling skin. While you should see some visible improvements after the first session, your complexion will attain the best results after multiple IPL treatments. Our dermatologists recommend having 3 – 6 sessions spaced a month apart.
How much does IPL cost?
Every patient case is unique, which means the cost of IPL treatments will vary based on your concerns. Clear Lake Dermatology offers special deals sometimes, and we take several payment methods. In your initial consultation, your technician can estimate costs and determine how many sessions are needed for optimal results.
How quick are the results from IPL?
Improvements can usually be seen following each IPL treatment, but final results are visible around one month after all of your treatments are complete. It's normal for you to see different responses following each treatment. You should see a gradual improvement of redness, blotchiness, age spots, and sun spots.
What are the possible side effects of IPL?
You may experience mild, temporary side effects, like redness, swelling, blisters, bruising, or crusting. These should fade within a day or two after the procedure. Your skin will be sun sensitive, and you should keep in mind that excessive sun exposure will impact the results of the procedure. We also recommend using sunscreen to protect your skin and prevent issues like spots and redness.
Do I need to prep for IPL?
Patients about to undergo an IPL treatment are usually asked to skip sun exposure and self-tanners for 2 – 4 weeks before their treatment. You may be asked to stop using minocycline, tetracycline, doxycycline or Retin-A/Renova a few days before your appointment. You may want to start taking aspirin or ibuprofen for 5 – 7 days before your appointment to reduce inflammation, which lowers your chance of bruising. You also need to protect the treated areas with sunscreen since your skin will be extra sensitive.
Why should I get multiple IPL sessions?
Multiple IPL sessions are better to provide gradual improvements to the appearance of your skin. Every treatment will fade spots and other surface irregularities. A series of treatments also produce longer-lasting results.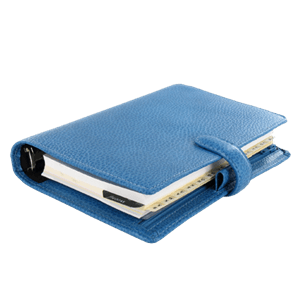 Plan Your Procedure
Average Cost

$100

-

$425

Recovery Time

1 - 2 weeks

How Long It Takes

.5 - 1 hour

Follow Up Time

4 weeks
Contact Us
When we're young, we don't worry as much about our skin. But after spending many years in the sun without proper protection, many people notice hyperpigmentation and other visible skin conditions. If you experience any of these issues, you may want to consider treatments that rejuvenate your skin. We encourage you to learn more about IPL laser treatments with Lumenis M22 by calling one of our offices in League City or Webster, TX and making an appointment. With IPL laser treatments at Clear Lake Dermatology, we can go deep within the layers of your skin to create a more youthful glow and a smoother complexion.
Related Treatments
Related Posts