If you feel self-conscious about your complexion because of dark spots or sun damage, our teams at Clear Lake Dermatology in League City and Webster, TX offer comprehensive skin exams and innovative treatments. To combat the effects of sun damage, we proudly provide intense pulsed light (IPL) therapy with Lumenis® M22. A photofacial with IPL is a treatment that rejuvenates the skin for patients with hyperpigmentation problems on their face and neck. IPL is not an invasive treatment, but it is still very effective and produces great results. Our board-certified dermatologists use intense wavelengths of light that heat the skin to encourage regeneration and boost collagen production. Over time, you should see a healthier complexion with improved tone and decreased dark spots.
IPL Reviews
"Aimee was an absolute delight! She was super helpful, upbeat, informative and made me feel really comfortable with the procedure. I look forward to returning for my laser treatments under her care."
- C.N. /
Google /
Jun 17, 2022
"I recently visited Clearlake Dermatology for help with my skin and had a wonderful experience. The office is beautiful and welcoming. Years of sun tanning really destroyed my skin so the esthetician Natalie suggested I do IPL for redness and another laser called Clear and Brilliant for the brown spots. It's been 2 weeks and wow! Amazing. I go back for my next session in a couple of weeks and am so excited to see my final results! So pleased! Definitely recommend!"
- C.J. /
Yelp /
Jul 06, 2022
"Brittnee was super friendly and gave so much valuable information to help me decide on my options. I will be scheduling multiple services! Thank you!!!"
- C.P. /
Google /
Jul 08, 2022
"Natalie is fabulous! Makes me feel extremely comfortable. Very happy with my laser hair treatments."
- J.W. /
Google /
Aug 17, 2022
"Natalie is fabulous! Makes me feel extremely comfortable. Very happy with my laser hair treatments."
- J.M. /
Google /
Sep 03, 2022
Previous
Next
What are the Benefits of IPL?
Issues with hyperpigmentation are hard to treat through over-the-counter products and creams. IPL therapy targets the deeper layers to correct skin damage. Clear Lake Dermatology recommends IPL for the following benefits:
Quick: IPL photofacials only take about 30 minutes from start to finish. There is very little downtime associated with treatment as well.
Noninvasive: No cosmetic surgery or anesthesia is required for IPL therapy. We simply apply a special device to the surface of the skin.
Customizable: IPL is tailored to each patient's individual skin type and needs. Our team members develop personalized treatment plans that produce amazing results.
Long-lasting: Results can last for months with the right aftercare. We recommend a series of treatments to maintain the corrected skin tone.
With little to no downtime, an IPL photofacial reaches the deeper layers of your skin to improve several complexion problems, particularly sunspots and brown lesions. Usually, ideal candidates for IPL photofacials have certain skin problems that affect their complexion, like rosacea, sun damage, hyperpigmentation (brown spots), rough texture, visible pores, flushing, melasma, age, sun spots, or spider veins. During your private consultation, our dermatologists will assess your complexion to determine whether IPL will work for your concerns and skin.
IPL treatments take 20 – 30 minutes to complete and take place in one of our private procedure rooms. We begin your treatment by cleaning and drying your skin before covering your eyes with special goggles. After putting on your eye protection, our dermatologists will gently pass the handheld IPL photofacial device over your skin. The device emits pulses of laser energy that reduce hyperpigmentation. While many patients experience mild discomfort throughout IPL, the prickling sensation only lasts for a short amount of time, which most patients find easy to manage.
There usually is no recovery time associated with a photofacial treatment, but your complexion may appear a little red and inflamed after the procedure. This will naturally subside in about a day, and you can conceal the redness with makeup if you want. Our dermatologists at Clear Lake Dermatology recommend keeping a specialized cream on your skin to minimize irritation and promote healing. Additionally, you may want to take over-the-counter anti-inflammatory medicine to reduce swelling. After 2 – 5 days, irregularities that rested under your skin will come to the surface and begin to flake off. After an IPL photofacial treatment, we strongly recommend that patients use sun protection and avoid picking at any peeling skin. While you should see some visible improvements after the first session, your complexion will attain the best results after multiple IPL treatments. Our dermatologists recommend having 3 – 6 sessions spaced a month apart.
How much does IPL cost?
Every patient case is unique, which means the cost of IPL treatments will vary based on your concerns. Clear Lake Dermatology offers special deals sometimes, and we take several payment methods. In your initial consultation, your technician can estimate costs and determine how many sessions are needed for optimal results.
How quick are the results from IPL?
Improvements can usually be seen following each IPL treatment, but final results are visible around one month after all of your treatments are complete. It's normal for you to see different responses following each treatment. You should see a gradual improvement of redness, blotchiness, age spots, and sun spots.
What are the possible side effects of IPL?
You may experience mild, temporary side effects, like redness, swelling, blisters, bruising, or crusting. These should fade within a day or two after the procedure. Your skin will be sun sensitive, and you should keep in mind that excessive sun exposure will impact the results of the procedure. We also recommend using sunscreen to protect your skin and prevent issues like spots and redness.
Do I need to prep for IPL?
Patients about to undergo an IPL treatment are usually asked to skip sun exposure and self-tanners for 2 – 4 weeks before their treatment. You may be asked to stop using minocycline, tetracycline, doxycycline or Retin-A/Renova a few days before your appointment. You may want to start taking aspirin or ibuprofen for 5 – 7 days before your appointment to reduce inflammation, which lowers your chance of bruising. You also need to protect the treated areas with sunscreen since your skin will be extra sensitive.
Why should I get multiple IPL sessions?
Multiple IPL sessions are better to provide gradual improvements to the appearance of your skin. Every treatment will fade spots and other surface irregularities. A series of treatments also produce longer-lasting results.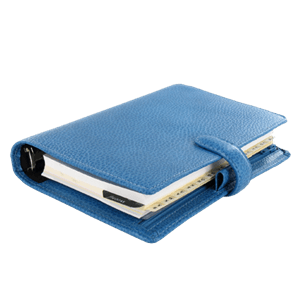 Plan Your Procedure
Average Cost

$100

-

$425

Recovery Time

1 - 2 weeks

How Long It Takes

.5 - 1 hour

Follow Up Time

4 weeks
Contact Us
When we're young, we don't worry as much about our skin. But after spending many years in the sun without proper protection, many people notice hyperpigmentation and other visible skin conditions. If you experience any of these issues, you may want to consider treatments that rejuvenate your skin. We encourage you to learn more about IPL laser treatments with Lumenis M22 by calling one of our offices in League City or Webster, TX and making an appointment. With IPL laser treatments at Clear Lake Dermatology, we can go deep within the layers of your skin to create a more youthful glow and a smoother complexion.
Related Treatments
Related Posts