What is Laser Tattoo Removal?
You may have several reasons why you no longer want your tattoo. Maybe it reminds you of something painful in your past. Maybe your tattoo has faded or simply no longer represents you. Whatever the reason, advancements in tattoo removal technology have made it easier to lighten and potentially eliminate unwanted tattoos. At Clear Lake Dermatology in League City and Webster, TX, our board-certified dermatologists perform tattoo removal with state-of-the-art laser technology. Compared to other tattoo removal technologies, the PiQo4 by Lumenis® M22™ laser energy device produces better results and may require fewer treatments.
What Are The Benefits Of Laser Tattoo Removal?
Laser tattoo removal at Clear Lake Dermatology can help you get rid of unwanted ink with a number of great benefits, like:
It is safe and effective
Minimal recovery time
Works for any body area
Works for tattoos of any size
Helps create a sense of renewal and relief
No scarring
Laser Tattoo Removal Reviews
When it comes to laser tattoo removal, there are a few requirements to ensure this treatment will work for you. Ideal candidates for this procedure should have:
A strong immune system. This helps the body dispose of broken-down ink properties.
Good overall health. Smoking and eating an unhealthy diet limit your immune system's ability to function properly.
A significant contrast between the ink color and skin color. Greater contrasts yield better results.
Tattoos that are several years old. The older a tattoo is, the better it will respond to treatment.
Our Laser Tattoo Removal Technique
After assessing your skin and determining that laser tattoo removal is right for you, we'll carefully cleanse your skin and apply a topical anesthetic. Next, one of our team members will pass an applicator over the tattoo; this device emits energy and pulsing laser light. Treatment time varies depending on the type and size of the tattoo. For some patients, a tattoo may require several sessions before seeing noticeable results. During your consultation, we'll discuss how often you should schedule your follow-up appointments.
Following each treatment, we apply ointment to any treated skin, along with bandages to protect that area. You can expect redness, swelling, and sensitivity. You might also feel like you have a sunburn and experience minor scabbing. It's important to adhere to aftercare instructions so as to ensure a healthy and speedy recovery process. After your skin heals, we can schedule your next treatment session. For optimal results, our dermatologists recommend scheduling treatments at least 4 – 7 weeks apart.
How many laser tattoo removal treatments will I need?
It depends on the age, size, color, and location of your tattoo. In general, the advanced Lumenis system requires fewer treatment sessions than other platforms. During your consultation, we will examine your tattoo and listen to your goals to get a better estimate of how many treatment sessions you'll need.
Is laser tattoo removal safe?
Yes, for the majority of people, laser tattoo removal is very safe and effective. The Lumenis system uses a cutting-edge laser beam profile that more safely and effectively delivers the light energy to the targeted skin. This makes it one of the safest platforms for all skin tones.
How long is recovery after a laser tattoo removal treatment?
Recovery times are different for each patient depending on the size of the area treated and their body's healing response. In general, recovery times with the Lumenis system are shorter and easier. We will typically schedule treatment sessions 4 – 7 weeks apart.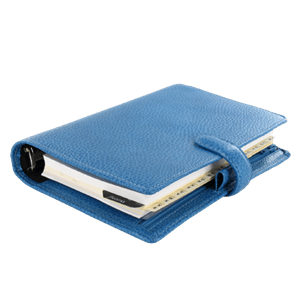 Plan Your Procedure
Average Cost

$325

-

$600

Recovery Time

1 - 2 weeks

How Long It Takes

.5 - 1 hour

Follow Up Time

4 - 6 weeks
Contact Us
Body art is often a stunning and mesmerizing symbol of our self-image and identity. However, when we have a tattoo we no longer like, the idea of its permanence can be tough to cope with. At Clear Lake Dermatology in League City and Webster, TX, we care about your feelings and want to offer a solution. Our dermatologists use innovative tattoo removal technology that provides positive results to patients in the Greater Houston area. If you have a tattoo that you want removed or if you have questions about tattoo removal, contact one of our facilities at your earliest convenience. We look forward to speaking with you!
Related Treatments