What Is Laser Skin Rejuvenation?
Skin rejuvenation at Clear Lake Dermatology is a non-invasive procedure that requires no recovery time. We use innovative Clear + Brilliant and Fraxel laser technology to enhance the look and feel of your complexion. This treatment works well against signs of aging, like wrinkles and fine lines. Additionally, it can reduce the appearance of discoloration, acne scars, and blemishes. For even better results, we can combine laser skin rejuvenation treatments with other services, such as microneedling or platelet-rich plasma (PRP) procedures.
Laser Skin Rejuvenation Reviews
"The best. experienced skin care ever.Professional staff with a tone"
- G.V. /
Facebook /
Apr 09, 2021
"The staff is very professional, friendly, and extremely helpful. I am a repeat customer (last visit in Feb), yet I was greeted warmly and quickly recognized by the front desk staff and by the assistant who cared for me during my last visit. Their warm and friendly greeting, as soon as I walked in, made me feel very relaxed and at-ease. Dr. Jo and his staff are very knowledgeable on all the services and products they provide. Because of their strong knowledge base, they are amazing patient educators and explain thoroughly the recommended treatment plan, offer other similar options available, and answered all my questions promptly and patiently. I'd like to especially thank Lidia Zuniga (Retail Educator/PCC) for sharing her high level of expertise, wisdom, and skin care products recommendations for MY (sensitive, not easy to deal with) skin. She was able to multitask and complete her job duties (and relieving/taking over responsibilities for other staff members that were leaving for the day) effortlessly and with a very pleasant attitude. She gave me, what I would consider, the best and most thorough skin consultation I've ever had. Despite her busy workload, she gave me her full attention and listened to all my concerns. She even personally wrote me a list instructing the correct order in which to apply my skin care products... for both morning and night!! That was extremely kind of her and super helpful for me to use them correctly. I felt very secure and confident walking out of there with all the information, instructions, samples, and recommendations she gave me. She said she understood my sensitive skin dilemma, so she did not want me to buy full bottles and then find out I can't use them. (This has happened to me several times in the past) I will be ordering full-size products once I test out the samples and pick the ones I like. Lidia was so nice and friendly during our entire interaction. She gave me her card (with her email address) and asked me to let her know if I have any problems or concerns, any time. WOW!!! Now THAT'S EXCELLENT CUSTOMER SERVICE!!! Since I live on the other side of town from the clinic, she reassured me that I wouldn't have to worry about driving 55 minutes to pick up the products I'd choose to purchase (after using the samples). She said she'd order whatever I'd need and have it shipped directly to my house. Lidia, thank you so much for taking such great care of me and making yourself available, should the need arise. I wish I could remember the names of everyone that took such good care of me today. THANK YOU, YOU GUYS!! You rock!! Thank you, Dr. Jo!! I'll be seeing you soon. Keep up the good work!!!"
- A.R. /
Facebook /
Nov 14, 2020
"I recently had a few moles removed on my face. I'm going back for lazer hair removal. I highly recommended Clear Lake Dermatology for all your skin care needs."
- C.R. /
Google /
Mar 18, 2022
Previous
Next
What Are the Benefits of Laser Skin Rejuvenation?
Laser skin rejuvenation performed at Clear Lake Dermatology is an ideal option for individuals who are looking for a noninvasive, quick treatment that can refresh the skin and treat common skin conditions. Benefits of this type of procedure at our Webster or League City, TX facilities include:
Reducing fine lines, wrinkles, and creases
Treating discoloration, uneven tone and texture, and other irregularities
Tightening and firming skin
Increasing collagen production
Balancing and brightening the complexion
Lessening the look of acne scars
Results are long-lasting
Treatment length and recovery time are short
Should You get Laser Skin Rejuvenation?
Laser skin rejuvenation causes little discomfort and requires no recovery time. If you want to diminish signs of aging — like wrinkles, scars, or pigmentation issues — then laser skin rejuvenation treatments may be just what you need to improve these common skin issues. Our dermatologists will discuss your cosmetic concerns and overall health to determine whether this procedure is right for you. Next, we'll create a treatment plan that includes what areas of skin we'll treat and any recommended follow-up appointments needed to achieve the desired results.
What To Expect During Your Laser Skin Rejuvenation
During your procedure, we'll have you relax in one of our comfortable procedure chairs, and we'll cleanse your skin to remove any oils, moisturizers, or lotions. Next, one of our expert dermatologists will guide the laser over your skin with precision. You should feel a warm sensation followed by a blast of cold air to soothe the skin. This laser technology is designed to treat the skin while helping you stay comfortable throughout the process. This procedure stimulates the production of collagen to provide long-term results and smoother skin.
What Happens After Laser Skin Rejuvenation?
Throughout your procedure, you might experience a little pain and a mild, warming sensation. Following the procedure, patients can resume most of their daily routine without the need for downtime. Generally, patients need three treatments to see a noticeable increase in collagen production. Once your production of collagen increases, your skin will look smoother and feel softer. We may also recommend combining other skin rejuvenation treatments, such as microneedling or PRP for longer-lasting results. Our dermatologists will create a personalized treatment plan for you that includes the targeted treatment area, the number of follow-up appointments you'll need, and how often you should come in for treatment.
Laser Skin Rejuvenation FAQs
How much does laser skin rejuvenation cost?
Your laser resurfacing costs depend on the treatment you select. In your consultation, Dr. Joe will understand your skin issues and wants before discussing the types of laser resurfacing available treatments. Then, he will help you choose your resurfacing method and talk to you about costs. Clear Lake Dermatology regularly offers treatment specials and discounted packages, so be sure to ask during your appointment.
What's the best type of rejuvenation for me?
Dr. Joe will help you decide which laser option will best meet your needs and goals during your consultation. What treatment is best for you will depend on the health and condition of your skin, your skin problems, and how deep you want your treatment to go. How long you are willing to give your recovery may also be a deciding factor when you create a treatment plan. When in doubt, it is better to select a milder treatment to see how you like your results and decide if you want something stronger for your next appointment.
How can I help my skin recover after a laser treatment?
Dr. Joe or someone on his staff will give you recommendations on how you can help your skin heal after a rejuvenation treatment. The top rule is don't peel or pick your skin. Doing this can cause long-term damage including scars. You should forgo all hair removal methods on the treated skin, which means no shaving, waxing, or depilatory creams. We will recommend cream to help soothe and heal treated areas.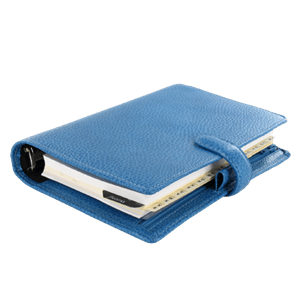 Plan Your Procedure
Average Cost

$425

-

$425

Recovery Time

1 - 2 weeks

How Long It Takes

.5 - 1 hour

Follow Up Time

4 weeks

Procedure Recovery Location

Outpatient
Contact Us
A Softer, Clearer Complexion
Laser skin rejuvenation treatments can decrease wrinkles, scars, and brown spots, making this procedure a great way to attain younger-looking skin. Clear + Brilliant and Fraxel laser technology can help eliminate damaged and dead skin cells to reveal healthy, radiant skin. Located near the Clear Lake region of Houston, please call Clear Lake Dermatology in Webster or League City, TX to schedule an appointment and learn more about how laser skin rejuvenation can help you.
Related Procedures