Minimizing the visible effects of repetitive facial expressions in the upper face and forehead is quick and safe with BOTOX injections at Clear Lake Dermatology. BOTOX injections are also great for people who want to delay the appearance of fine facial lines. Our board-certified dermatologists are happy to offer BOTOX injectable treatments to patients in the Greater Houston area.
This facial rejuvenation procedure helps patients achieve the gorgeous results they desire. BOTOX injections are a filtered strain of botulinum toxin (type A), which temporarily eases the contractions of the facial muscles. The crevices created by these continuous expressions are known as "dynamic" because they're caused by facial movements. Eventually, these dynamic wrinkles stay in place, even when the muscles relax. BOTOX injections can significantly smoothen the depth of these wrinkles by limiting the range of muscle movement and giving the skin above those muscles a chance to relax. If you'd like to learn more, please contact one of our locations in Webster or League City, TX.
BOTOX treatments at Clear Lake Dermatology offer both men and women great aesthetic benefits, including:
Dramatically smoothing wrinkles and lines
Diminishing the signs of aging
Preventing new wrinkles and lines from forming
Pairing well with other procedures to enhance results
Treatment sessions are quick
No downtime
Less costly than plastic surgery
BOTOX® Reviews
"Hands down the best Botox and Restylane injector in town! Dr Joe is definitely skilled and won't let you down!"
- L.B. /
Facebook /
Aug 16, 2017
"I went with my daughter and yes we did have a wait but with excellent service from the staff and the PA was amazing. My daughters lips looked awesome. I plan on going soon myself for Botox."
- S.D. /
Facebook /
Jan 25, 2020
"Botox & Filler - The Clear Lake Dermatology office in Webster is easy to make an appointment. The staff are friendly and informative on the products they use and updated to the latest techniques. I have gone to Jennifer for the last 2 years for botox and fillers to smooth out my fine lines and fill in my deeper wrinkles. The results take a few years off your appearance."
- D. /
RealSelf /
Mar 28, 2018
"Dr. Joe and his staff are fantastic. They make you feel welcome from the moment you walk in. Their office is very nice and clean. I will definitely be back for more cosmetic treatments in the future! Would definitely recommend for all your dermatology and cosmetic needs!"
- R.S. /
Yelp /
Dec 10, 2020
"I recently had jeuveau on my forehead, between my eyebrows, and around my eyes and I couldn't be happier. Hannah is great, she really put me at ease. Getting ready to schedule my next appointment with her."
- C.D. /
Google /
Aug 07, 2021
Previous
Next
Candidates for BOTOX Injections
BOTOX is great for patients who want to soften the appearance of lines and wrinkles on their face without surgery. BOTOX can even be a preventive treatment for those who don't yet have wrinkles — keep in mind how often you find yourself making facial expressions! It's a terrific, noninvasive treatment if you're frustrated by forehead lines or frown lines between the brows. BOTOX is also a solution for Crow's feet around the eyes. If you have deeper lines, a combination of BOTOX and a filler injectable is typically more effective. Also, if you're over the age of 50 with moderate to severe skin laxity, you may need a facelift to achieve the look you want. This delivers a more dramatic, longer-lasting result.
BOTOX injections are available as an outpatient procedure at Clear Lake Dermatology. After completing your consultation, we can often perform the injection during the same appointment. One of our expert dermatologists will ask you to make various facial expressions while using your upper face, like frowning, squinting, and smiling. This will help us decide where to place your injections. BOTOX is most commonly administered between the brows, around the eyes (Crow's feet), and throughout the forehead.
Next, we'll clean your face and administer the BOTOX with a fine needle, followed by a cold compress to minimize bruising and discomfort. You may ask for a numbing cream to make the procedure more comfortable, but it's usually unnecessary. Typically, BOTOX injections take 10 – 15 minutes to complete.
What to Expect after BOTOX
Following the injection, you can return to most of your regular activities. However, you should avoid strenuous exercise for a minimum of 24 hours. Also, patients should sleep with their head elevated for the first night and avoid touching their face, which could accidentally spread the BOTOX to other areas. The treated sections of your face may appear slightly bruised, swollen, or red for a couple of days, but you should not experience any serious or long-lasting side effects. In the majority of cases, it takes 5 – 7 days before noticing the full effects of BOTOX, which generally last 3 – 4 months. You should ask your BOTOX injector when to schedule your next appointment at Clear Lake Dermatology to maintain your results.
How many BOTOX injections/units will I need?
The number of BOTOX treatments needed will differ according to individual concerns and the severity and depth of your facial lines and wrinkles. Dr. Joe or Dr. Raimer will determine the correct quantity of BOTOX injections according to your cosmetic results and whether you want to treat the forehead, brow area, or Crow's feet. To prolong your cosmetic results, our practitioners might suggest receiving BOTOX procedures every few months at Clear Lake Dermatology.
Can I have BOTOX additional nonsurgical services?
BOTOX injections often pair well with other cosmetic options at Clear Lake Dermatology for men and women who prefer to address signs of aging. If you experience more pronounced and extensive lines, our practitioners may talk with you about incorporating a dermal filler to help you achieve smoother outcomes. To further improve your younger-looking radiant appearance, Dr. Joe or Dr. Raimer can provide other complementary treatments, including PRP with microneedling or facials.
Is there a comparable cosmetic injectable option?
BOTOX is a specific formulation of a wrinkle relaxer that thrives among a multitude of other comparable solutions, such as XEOMIN®, Jeuveau™, and Dysport®. All of these wrinkle relaxer options utilize type A botulinum toxin, but each one is formulated uniquely to meet particular concerns.
Is there a difference between fillers and wrinkle relaxers?
Although wrinkle reducers, like BOTOXCosmetic, are provided to smooth fine lines by temporarily blocking your muscle movements, dermal fillers are a distinct collection of aesthetic injections that add volume to the face. Dermal fillers are designed to plump gaunt-looking areas and reduce static wrinkles. Dr. Joe or Dr. Raimer can ascertain if you might benefit from a dermal filler (like Restylane® or JUVÉDERM®) to complement your BOTOX results.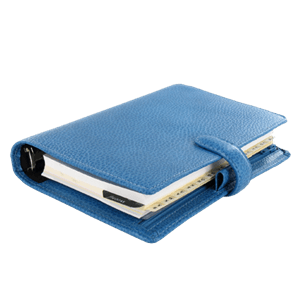 Plan Your Procedure
Average Cost

From

$250

Recovery Time

1 hour

How Long It Takes

30 minutes

Follow Up Time

4 months
Contact Us
Reduce wrinkles without surgery
Thanks to BOTOX wrinkle relaxer treatments, patients in the Greater Houston area can laugh, smile, frown, and make other expressions without creating wrinkles or lines. To soften lines across the face, we invite you to schedule an appointment with one of our board-certified dermatologists in League City, TX to hear more about this revolutionary nonsurgical relaxer for wrinkles. We also have a location in Webster, TX for additional convenience.
Related Treatments