What is VISIA Skin Analysis?
With so many different skin types, tones, and complexions, it can be incredibly hard to know how to enhance the appearance of your skin. At Clear Lake Dermatology, we work VISIA skin analysis into our consultations to clearly identify the precise needs of our patients. By utilizing a multi-point positioning system and live image overlay, VISIA is able to provide us with high-resolution images of the surface and subsurface of your skin. This, in turn, allows us to gauge its overall health and condition. At the end of the process, Dr. Narin Apisarnthanarax or Dr. Sharon Kim will have the information necessary to know if they should be treating sun damage, aging, or any number of dermatological issues. During your consultation in Webster, TX, we'll use this state-of-the-art system in order to gain a better insight into what exactly is ailing your skin.
Reviews
"Friendly & thorough. Saw to my needs so I can be on my way to recovery. Thank you Doctor & Staff! Janis Burge"
- J.B. /
Facebook /
Mar 24, 2020
"Above and beyond great service from Hannah and her MA. The staff were so nice and friendly. Thank you Hannah!!!"
- R.H. /
Google /
Aug 26, 2021
"Was told when I called to say I was running late that I'd be seen if I was no more than 15 minutes late for my appointment but that wasn't the case."
- K.G. /
Google /
Mar 31, 2022
"I recently had a few moles removed on my face. I'm going back for lazer hair removal. I highly recommended Clear Lake Dermatology for all your skin care needs."
- C.R. /
Google /
Mar 18, 2022
"Always informative, gentle, efficient, and professional. Recently cured me of something I'd been misdiagnosed with for the past 22 years. Sigh... Thank you, Hannah"
- T.T. /
Google /
Feb 19, 2022
Previous
Next
Am I a Candidate for Visia Skin Analysis?
Virtually everyone is an ideal fit for VISIA skin analysis. No matter your skin type or condition, our staff can utilize VISIA to identify the needs of your skin. Many of our patients with sun damage spots, hyperpigmentation, rough skin texture, large pores, or dry skin have found great success through the utilization of this system. No matter what is affecting you, we have confidence in VISIA's ability to provide us with the information we need in order to quickly and effectively diagnose it.
How Does Visia Skin Analysis Work?
This analysis of your skin is performed in our treatment rooms. First, we will cleanse your face of any makeup or other buildup before placing it directly in front of the device. Once activated, UV rays will begin to pass over the treatment area as we capture high-definition images. Typically, we use VISIA to focus on areas of sun damage, hyperpigmentation, skin texture issues, large pores, and/or dry skin. Once this is complete, we will use the provided information in order to create a custom treatment plan that is designed specifically to suit the needs of your skin.
What Results Can I Expect from Visia Skin Analysis?
Within mere minutes of the scan, this system can provide us with the full results of the analysis, including digital and 3D imaging. We will make full use of this information in our treatment plan, as well as in recommended skincare products that will work best for your skin or skin condition. In addition, by receiving continued analyses after multiple visits, we can accurately track your results and, if necessary, adjust your treatment plan accordingly. Often, after a VISIA skin analysis, many of our patients receive:
Laser treatments
Broadband light treatments
Injectables (wrinkle relaxers and/or fillers)
Medical-grade facials
Chemical peels
Microdermabrasion
Microneedling (with or without infusions)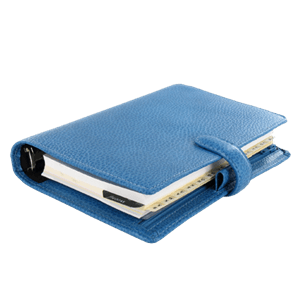 Assess the Health of Your Skin
Unhealthy skin is a common source of self-consciousness in many of our patients at Clear Lake Dermatology. Fortunately, VISIA skin analysis has proven to be an effective way to diagnose issues within the skin, allowing us to find the perfect form of treatment to restore your skin to its former glow. Contact our dermatology facility in Webster, TX today to schedule your consultation with Dr. Apisarnthanarax or Dr. Kim.