A normal part of the human body's natural aging process includes decreased collagen and elastin in your skin. The loss of these nutrients can cause visible lines, creases, wrinkles, and loose skin on the jowls, chin, and neck. To fight these signs of aging, Clear Lake Dermatology offers FaceTite, a revolutionary, nonsurgical procedure that uses radiofrequency-assisted lipolysis to melt and dislodge cells, causing the skin to tighten and increase the production of collagen. This treatment can make your skin look tighter and reduce the appearance of wrinkles so that your face appears more youthful. Many patients are excited about FaceTite because it means they can achieve their desired results without undergoing surgery. We invite you to schedule an appointment at one of our offices in League City or Webster, TX to find out more about FaceTite and its benefits.
Reviews
"Friendly & thorough. Saw to my needs so I can be on my way to recovery. Thank you Doctor & Staff! Janis Burge"
- J.B. /
Facebook /
Mar 24, 2020
"Above and beyond great service from Hannah and her MA. The staff were so nice and friendly. Thank you Hannah!!!"
- R.H. /
Google /
Aug 26, 2021
"I love Clear Lake Dermatology. The staff is always polite and attentive. Hannah is the best. I probably won't go anywhere else for a dermatologist!"
- C.F. /
Google /
Jan 28, 2023
"I have tried everything and the kitchen sink for my skin, and I know these providers are at the top of the line for options. While I'm still struggling, they never dismiss me or belittle who I am when seeking care repeatedly. I have had great experiences with both of the Physician Assistants, even with my recurrent issues I know I'm in the best hands. They're empathetic, the facility is clean and beautiful, and I've never waited more than 10 minutes past appointment times."
- M.B. /
Yelp /
Jan 26, 2023
"Only my first visit here, but I was seen very quickly. Both the provider (not sure if MA or PA or something else) who helped me before seeing the physician and the physician herself (Dr. Good) were very kind and helpful."
- R.M. /
Google /
Jan 22, 2023
Previous
Next
What are the benefits of FaceTite?
Patients who are tired of sagging, tired-looking skin on their face are often drawn toward FaceTite treatments for a multitude of reasons, including:
Non-invasive treatment for those who do not desire surgical or invasive measures
Triggering your body's natural collagen and elastane production to tighten the skin naturally
Build self-confidence by creating a slimmer, smoother, tighter facial appearance
Long-lasting results, with the potential for touch ups as needed to continuously combat signs of aging
Am i an ideal Candidate for FaceTite?
FaceTite is often a great option for treating smaller, more delicate areas, like the lines that form around the mouth and below the eyes. It also works well on loose skin near the chin and neck. For patients who experience classic signs of aging, FaceTite can help tighten your skin by increasing the production of collagen. To undergo this treatment, you shouldn't be pregnant and should not have received cosmetic injectables within the preceding 6 – 8 months. During your consultation, we can help you determine whether this procedure is right for you.
This aesthetic treatment uses a minimally invasive technique that involves inserting a tiny cannula beneath your skin. At the beginning of your procedure, we use a local anesthetic to numb the area. Once we insert the cannula, internal and external thermometers control and monitor the temperature to make sure the heat remains at a comfortable level. The radiofrequency energy emitted by the FaceTite device is effective at eliminating fat cells and stimulating collagen production. Treatments last an average of 90 minutes. Patients should bring a friend or family member to escort them home approximately 30 minutes after the treatment is complete.
What REsults Can I Expect from FaceTite?
FaceTite is well tolerated and most patients experience little to no discomfort. During the first few days of recovery, there may be some soreness, but this can be treated with pain medication. We'll recommend that you return home and relax for the rest of the day while wearing a compression garment. You can resume most of your normal routine the following day. You will likely experience some discoloration or swelling, but these symptoms will subside in about three days. Following the procedure, we highly recommend avoiding strenuous exercise and activities for 1 – 2 weeks. Patients will normally see some visible results right after their FaceTite treatment. However, since the procedure involves stimulating collagen production, you'll notice gradual improvements over the course of the next 3 – 8 weeks. Your results will last longer if you maintain a healthy, stable weight with proper diet and exercise.
What are the advantages of FaceTite?
Transformative results comparable to those of facelift surgery
Significantly shorter recovery time and far less bruising, swelling, and discomfort than after surgery
Extreme precision in treating small target areas of the face and neck
Greater skin-tightening potential than other comparable devices approved by the FDA
Highly efficient fat-destruction tool
Internal and external thermal sensors minimize the risk of complications
What are the risks of FaceTite?
Thermal burns
Lidocaine toxicity
Skin Injury
Nerve Injury
What makes FaceTite so great?
It can be performed in-office for your comfort, convenience, and ease
There are no additional costs for anesthesia or an operating room
Lower risk of infection and other complications
Local anesthesia means fewer side effects when compared to those associated with general anesthesia
Safety and comfort are assured, and a significant portion of the procedure is usually pain-free
How does FaceTite work?
The device transmits energy waves in a process known as Radiofrequency-Assisted Lipolysis (RFAL), which melts excess fat in the face and neck
A radiofrequency current travels between two electrodes through the soft tissue, fat, and skin
Heat transfer tightens the skin and stimulates collagen production for long-term skin firming over the coming months
Who is a candidate for FaceTite?
FaceTite is a great choice for those with stubborn fat and/or loose skin in the face and neck area
FaceTite is a great middle-range option for patients who are unable or do not wish to undergo surgery
Candidates should not smoke, be morbidly obese, or have heart disease or other serious health complications
FaceTite candidates should be generally active and healthy
Individuals who are candidates for other non-surgical or surgical facial rejuvenation treatments are often good candidates for FaceTite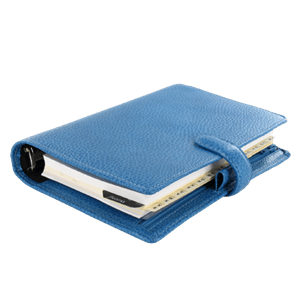 Plan Your Procedure
Average Cost

$1,500

-

$7,000

Recovery Time

1 - 2 weeks

How Long It Takes

1 - 3 hours

Follow Up Time

6 months
Contact Us
When it comes to treatments for tighter, more youthful skin, surgical procedures like face and neck lifts are not your only choice. FaceTite, provided by our League City and Webster, TX practices, can firm up your skin and address a stubborn double chin. It uses a unique radiofrequency-assisted lipolysis technology that stimulates collagen production and tightens your skin. For the convenience of our patients in the Greater Houston area, we have two offices in the Clear Lake region. Please call and schedule your appointment at either of our Clear Lake Dermatology locations.
Related Procedures
Related Posts