Melasma, also known as chloasma, occurs when irregular patches of darkened skin show up on the face or forearms. These tan or brownish spots generally occur evenly on the forehead, nose, cheeks, or upper lip. The symmetry of melasma sets it apart from other conditions that lead to skin darkening. Melasma is a common condition and typically occurs more in women. The condition is caused by sun damage or hormonal changes, like menopause or pregnancy. People with darker skin types are more prone to melasma than people with lighter complexions. At Clear Lake Dermatology in League City and Webster, TX, we provide numerous treatments that can reduce the symptoms of melasma.
Reviews
"Friendly & thorough. Saw to my needs so I can be on my way to recovery. Thank you Doctor & Staff! Janis Burge"
- J.B. /
Facebook /
Mar 24, 2020
"Very pleased..Hannah Stevenson NP-c. Very very good at what she does. !!!"
- T.S. /
Facebook /
Sep 11, 2020
"This place was the quickest and most pleasant appointment I've ever been to. Quick and efficient, no extra wait time, and the staff was extremely helpful."
- L.C. /
Google /
Sep 10, 2020
"This is a very nice practice, clean, professional, and well staffed."
- P.D. /
Facebook /
Sep 05, 2020
"Excellent service staff very friendly"
- B.M. /
Google /
Sep 04, 2020
Previous
Next
The precise cause of melasma remains unknown. Specialists believe that the dark spots in melasma are triggered by various factors, including race, hormone fluctuations, family history, anti-seizure medications, and other photosensitive medications. Excessive UV exposure is one of the leading causes of melasma, particularly for people with a genetic predisposition. Studies have shown that people typically develop melasma in the summer months because of increased UV rays. In the winter, the hyperpigmentation tends to fade.
One of the primary characteristics of melasma is the appearance of discoloration or hyperpigmentation on the face. Melasma can present in three common facial patterns:
Centrofacial – (center of your face) hyperpigmentation around the chin, forehead, cheeks, upper lip, and nose
Malar – (cheekbones) melasma patterns around the top of the cheekbone
Mandibular – (jawbone) hyperpigmentation parallel with the jaw
Melasma Treatment Options
We offer several treatment options for melasma. Our dermatologists can prescribe topical ointments, gels, or lotions that expedite skin lightening. Other options may include skin-care procedures, such as microneedling, microdermabrasion, chemical peels, or fractional lasers. Additionally, patients may prefer intense pulsed light therapy (IPL). Unlike lasers that use intense concentrated light, IPL is intense broadband light, so the recovery period is brief. Usually, you can maintain your results by always using sun protection.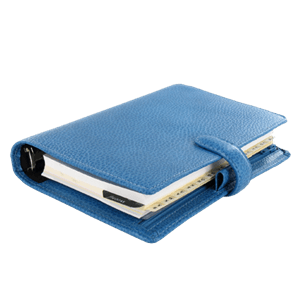 Plan Your Procedure
How Long It Takes

30 minutes
Contact Us
Get a Professional Diagnosis
If you suffer from melasma and want to stop concealing it with cosmetics or if you've spent extra money on over-the-counter treatments that don't provide results, then we encourage you to call Clear Lake Dermatology and schedule an appointment. Melasma requires a diagnosis so that we can create the best treatment plan for you. If we implement the incorrect remedy, your skin could darken further. Our dermatologists can accurately diagnose and treat melasma to provide you with wonderful outcomes.
Related Conditions