What is Laser Incontinence Treatment?
The involuntary leaking of urine, also known as incontinence, affects 25 – 45% of women. Pregnancy, childbirth, menstrual changes, and menopause are several common conditions that can lead to physical adjustments to the bladder and urinary sphincter. These changes often cause the pelvic floor muscles to weaken, which can make it difficult to control your urinary tract. At Clear Lake Dermatology in Webster, TX, Dr. Narin Apisarnthanarax and Dr. David Raimer treat incontinence with noninvasive laser technology known as the BTL Emsella. It's a seat that patients simply sit on while thousands of electromagnetic contractions are sent throughout their pelvis in an attempt to reeducate their muscles.
Reviews
"Friendly & thorough. Saw to my needs so I can be on my way to recovery. Thank you Doctor & Staff! Janis Burge"
- J.B. /
Facebook /
Mar 24, 2020
"I love how professional Dr. Joe is, I love the staff, especially Rachel . I met Lidia when I there several days ago. She friendly and sweet. Customer service is very important to me . Sincerely, Clarice Blanks"
- C.B. /
Facebook /
Mar 12, 2020
"I defenitly recommend this place the staff is supper friendly especially Rachel I love her so much shes so sweet, she makes me feal so comfortable everytime I go in for my Treatments always looking forward to see her 😊. I promise you wont regret it I highly recommend."
- J.V. /
Facebook /
Mar 06, 2020
"I came for a mole removal and it took no more than 10 minutes. The doctor was super sweet and so was the staff. Thank you Clear Lake Dermatology!"
- C.G. /
Google /
Mar 04, 2020
"Very Friendly Staff and Super Helpfull!!"
- P.H. /
Facebook /
Feb 25, 2020
Previous
Next
Ideal Candidates for Laser Incontinence Treatment
Though urinary incontinence is often associated with women, some men have also been known to suffer from its afflictions. The BTL Emsella provides the best results for patients diagnosed with levels 0 and 1 of pelvic stress. However, this device is not recommended for patients who have:
Currently tested positive for pregnancy
Cardiac pacemakers
Implanted defibrillators or neurostimulators
Electronic implants
Pulmonary insufficiency
Metal implants
Drug pumps
Hemorrhagic conditions
Anticoagulation therapy
Heart disorders
A malignant tumor
A fever
Our Laser Incontinence Treatment Technique
The end goal of laser incontinence treatment is to reestablish neuromuscular control of the pelvis. We seek to achieve this for our patients by employing the use of the BTL Emsella, a noninvasive device that is designed for comfort and ease of use. It looks exactly like a chair, and it is used exactly like any other chair. In fact, patients don't even have to undress. Underneath the seat lies high-intensity focused electromagnetic technology that is used to send thousands of contractions to the pelvis. These contractions slowly reteach the affected muscles on how to properly function. Within about 30 minutes, the session will be over and patients will be free to go about their day with little to no side effects.
What to Expect After Laser Incontinence Treatment
Due to its entirely noninvasive nature, laser incontinence treatment does not require any patient recovery time. The contractions may cause some temporary stiffness for the rest of the day — and possibly moderate soreness the next day — but it is usually not severe enough to prevent you from taking part in your usual, daily activities.
Patients will usually need to schedule treatments twice a week for three weeks. After the sixth session, most people have significantly recovered from their urinary incontinence. Depending on the severity of the condition, some patients may need additional treatments. Results vary from patient to patient, and it is not uncommon to see improvement after only a few sessions or a slight worsening in the condition before improvement begins.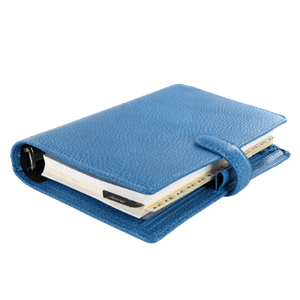 Treat Your Incontinence with Confidence
Thanks to laser incontinence treatment with the BTL Emsella, there's no need to feel embarrassed or concerned next time you're on a plane or long road trip. After just six sessions, the talented team at Clear Lake Dermatology can have your pelvic muscles as strong as they ever were. If you think you might be suffering from urinary incontinence, schedule a consultation today.