Loss of volume occurs naturally during the aging process — particularly in the face, as the cheeks tend to become flat and hollow. Our board-certified dermatologists offer injections of Sculptra, which is a poly-L-lactic acid dermal filler that allows for deeper and longer-lasting volume in the apples of the cheeks. In addition to increasing the contour of the cheeks, Sculptra can reduce the look of shallow to deep wrinkles and lines, including the nasolabial folds (also known as laugh or smile lines) that start at the outside of the nose and stretch to the outer corners of the lips. With a unique FDA-approved formula, Sculptra encourages your body's natural production of collagen, so even if you stop injections, your skin should still appear healthier than before. Schedule an appointment at Clear Lake Dermatology in League City or Webster, TX to learn more about the advantages of Sculptra injectables.
Sculptra® Reviews
"Mommy & Wife Needing a Much Needed "Me Treatment" to Help Me Look the Way I Feel & Not the Age my Face Says I Am. - Webster, TX - I was VERY impressed with Dr.Joe and his staff. He was very knowledgable about all aspects of medical and cosmetic procedures. I decided to go with Sculptra after a lot of research on fillers and botox. Knowing that in the end sculptra, even though more expensive than traditional fillers was going to last a lot longer and help boost my own collagen made me comfortable in saving money over a period of time to give me lasting results as opposed to a quick fix with fillers. The staff also explained to me they accept Care Credit which I had never been offered as a form of payment (Its nice to know all your options).His bed side manner was outstanding and the girls in the office having procedures done on themselves as well made me feel at ease them being able to give me their own personal experiences as I was very nervous before the procedure. Everyone was so nice and sincere. It helped making my decision on who I wanted to go to knowing the Doctor in their office performed all injectables as opposed to a nurse or aesthician. They couldn't have done a thing different in my opinion!! Would recommend this practice to anyone wanting to have a medical or cosmetic procedure done in a heartbeat!!"
- D. /
RealSelf /
Mar 28, 2015
Previous
Next
Who is a candidate for SCULPTRA?
Sculptra Aesthetic is great for anyone who wants to add fullness to their cheeks without surgical implants. Some candidates may have naturally thin cheeks while other patients have lost volume because of age. Sculptra dermal filler can fill shallow to deep facial lines and wrinkles, including chin wrinkles, nasolabial folds, and marionette lines. Since Sculptra stimulates the body's natural production of collagen, many Houston-area patients notice a visible improvement in the appearance and health of their complexion.
What is the SCULPTRA injection process?
During your consultation, we'll develop a personal Sculptra treatment plan for you. We can usually perform your treatment on the same day as your consultation. In one of our private procedure rooms, a member of our team will administer your injections. If needed, we can apply a local anesthetic or numbing cream before we clean and mark the treatment areas. Once your skin is clean, we'll inject Sculptra deep into the layers of your skin. For longer-lasting results, we suggest a series of four injections spaced about three weeks apart.
When can i enjoy my results from SCULPTRA?
Following your Sculptra treatment, you may have mild to moderate swelling, redness, bruising, or tenderness at the injection sites, but these side effects should subside in 3 – 5 days. For faster healing, you can apply cold packs to the injection sites. You should avoid UV exposure as much as possible after your appointment and should use sunscreen any time you have to be outside. Many patients will see improvements right after their Sculptra treatment. It will take a few months to see the final results because this treatment stimulates collagen production, which takes time to improve the health of your complexion. If performed in a series over 3 – 4 months, results can last for up to two years.
How much does Sculptra cost?
Dermal fillers like Sculptra can range in price based on how many units are needed to achieve your desired results. Some patients may also need multiple injections for the best results. In your initial consultation, your injector will listen to your concerns and customize a treatment plan for your specific budget.
How does Sculptra work?
Sculptra is a poly-L-lactic acid (PLLA) collagen stimulator. It can help to rejuvenate the skin's strength and volume over time as more collagen is produced. The additional collagen will effectively fill out lines and wrinkles.
Are Sculptra injections safe?
Sculptra is approved by the FDA (Food and Drug Administration), and it has a long history of safety worldwide since 1999. Though side effects are rare, they can include slight pain, bruising, redness, and swelling. In some cases, bumps may become noticeable if too much pressure is put on the injected area. Contact us if you have any concerns about side effects that are abnormal or last too long.
What is the best age to receive Sculptra?
Treatment with Sculptra can help if you want to reduce the visibility of facial wrinkles. It is often used to improve chin wrinkles, fine lines surrounding the mouth, and the nasolabial folds. On average, patients start to get Sculptra anywhere from their early 30s to their late 50s. However, it is also common for patients who are younger and older than this range to receive injections.
How long do results last?
For longer-lasting results, you may need to get multiple injections. Compared to other dermal fillers, Sculptra lasts longer; the results usually last as long as two years. Since the production of collagen continues to develop over time, results may take time to appear.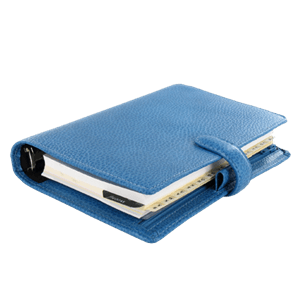 Plan Your Procedure
Average Cost

From

$800

Recovery Time

5 days

How Long It Takes

1 hour

Follow Up Time

2 years
Contact Us
Sculpt A Youthful Face with SCULPTRA
Boost the smoothness and volume of your face with nonsurgical Sculptra Aesthetic dermal filler treatments at Clear Lake Dermatology in League City or Webster, TX. During your consultation, our board-certified dermatologists will help determine whether Sculptra will work for your concerns and needs, and then we'll develop a unique treatment plan for you. Contact one of our offices located in the beautiful Clear Lake region of the Greater Houston area to schedule an appointment for Sculptra injections or other injectable procedures.
Related Treatments