If skin rejuvenation treatments like facials and microdermabrasion no longer provide the outcome you desire, but you don't want to undergo more invasive procedures, then our dermatologists may recommend dermaplaning, an exciting facial rejuvenation treatment that smoothens the surface of your skin. For a softer, more youthful complexion, we remove dead skin cells and vellus facial hair. Sometimes called dermablading, this treatment uses a careful scraping technique with a facial blade. Our board-certified dermatologists are thrilled to offer dermaplaning treatments at Clear Lake Dermatology in League City and Webster, TX. Dermaplaning is only growing in popularity because it's nonsurgical and leaves behind smoother, younger-looking skin.
What Are The Benefits Of Dermaplaning?
Dermaplaning at Clear Lake Dermatology offers a wide range of benefits to refresh and rejuvenate your skin and complexion, including:
Removes dead, damaged skin cells
Reveals healthy, new skin
Reduces lines, wrinkles, and signs of aging
Boosts collagen production
Removes unwanted fine hairs or "peach fuzz"
Supports skin health
Reduces acne flareups
Brightens the complexion
Provides instant results
Treatment is noninvasive and nonsurgical
Dermaplaning Reviews
"The staff is warm and welcoming! I had a dermaplane procedure completed that I won in a raffle during teacher application week in May!! My aesthetician, Amy, was gentle, informative and personable!! I will definitely be coming back for all of my future skin care needs."
- O.A. /
Google /
Jun 10, 2022
Previous
Next
Dermaplaning procedures are safe and effective for nearly all skin types and tones. During your consultation, we'll discuss your skin conditions, sensitivities, and cosmetic goals to determine whether this procedure is right for you. Ideal candidates for dermaplaning treatments are those who:
Prefer something other than chemical peels or microdermabrasion
Do not have rosacea or acne
Have fine facial hair
Do not have highly sensitive skin
Have an uneven skin tone
Our Dermaplaning Technique
We perform dermaplaning treatments in our office as an outpatient procedure. The treatment begins with one of our dermatologists or aestheticians carefully scraping your skin's surface with a blade. They'll skim the blade across your skin until they've treated a certain part or all of your face. The length of your procedure depends on how much of your face we need to treat. During your consultation, our dermatologists will provide additional information about dermaplaning and will develop a customized treatment plan, as well as answer any questions you have.
Following the dermaplaning treatment, your face may look a little pink. This reaction is normal and should subside on its own. Once the skin begins to heal, it may peel. However, you should try not to scratch your dry skin; instead, allow it to fall off naturally. We highly recommend avoiding prolonged sun exposure because facial skin is sensitive, especially following this kind of procedure. You should see results right after your appointment because dermaplaning immediately reveals smoother, softer skin. To help you care for your newly rejuvenated complexion, our team will recommend a skincare routine for you, including always applying sunscreen.
How much does a dermaplaning treatment cost?
Costs for dermaplaning at Clear Lake Dermatology will depend on a number of factors, including your treatment plan, the number of sessions, and any add-on procedures you choose to include. During your consultation, we will work with you to create the right plan to achieve your skin care goals. Once your plan is finalized, we can estimate your cost. Ask us about any specials or package deals we currently have.
Does dermaplaning hurt?
No, most patients don't find a dermaplaning procedure uncomfortable or painful. Dermaplaning is noninvasive and only targets the outermost layer of skin. Only dead, damaged skin cells and "peach fuzz" are removed to reveal healthier, younger, and more radiant-looking skin.
Is dermaplaning good for the skin?
Yes, it is. Because dermaplaning safely and effectively removes dead and damaged skin cells along with unwanted peach fuzz, it helps reveal the healthier skin underneath. It also removes harmful acne-causing bacteria and dirt trapped deep in your pores while working to promote the growth of new collagen and elastin, which further promotes skin health.
Does dermaplaning cause hair to grow back thicker?
No, it does not. While it's a popular myth, dermaplaning doesn't affect or interfere with the natural hair growth cycle and does not cause hair to grow back thicker.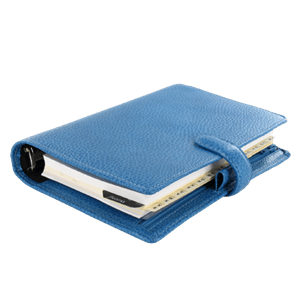 Plan Your Procedure
Average Cost

$25

-

$75

How Long It Takes

30 minutes

Follow Up Time

4 weeks
Contact Us
Clear Lake Dermatology offers high-quality cosmetic care in League City and Webster, TX. Using dermaplaning, our staff can provide maximum results without the need for more intense treatments. Dermaplaning is a popular aesthetic procedure that softens and smoothens your skin, enhancing your natural beauty. For more information about this cosmetic treatment or to schedule your consultation, please contact our office located in the Clear Lake region south of Houston.
Related Treatments