RHA is the first FDA-approved hyaluronic acid (HA) dermal filler that is effective in treating fine lines and wrinkles on the face. At Clear Lake Dermatology, we offer RHA cosmetic injections for several areas, including the forehead, cheeks, and eyebrows. In order to restore lost volume and youthfulness to the face, RHA can help reduce the appearance of unwanted dynamic wrinkles. Within our Webster and League City, TX facilities, we work with patients to understand their aesthetic goals and curate an appropriate treatment plan. Learn more by contacting us today to schedule your initial consultation. We look forward to treating you!
What Are The Benefits Of RHA?
RHA injections at Clear Lake Dermatology offer innovative benefits to refresh and rejuvenate your look, including:
Treatments can be customized for your unique needs
It's the only HA filler specifically designed for dynamic lines and wrinkles
Restores lost volume
Contours the face
Smooths lines, wrinkles, and creases
Boosts collagen production
Improves skin hydration
Achieves a more youthful skin appearance
Results are natural-looking and long-lasting
No downtime
Reviews
"Friendly & thorough. Saw to my needs so I can be on my way to recovery. Thank you Doctor & Staff! Janis Burge"
- J.B. /
Facebook /
Mar 24, 2020
"Above and beyond great service from Hannah and her MA. The staff were so nice and friendly. Thank you Hannah!!!"
- R.H. /
Google /
Aug 26, 2021
"I love Clear Lake Dermatology. The staff is always polite and attentive. Hannah is the best. I probably won't go anywhere else for a dermatologist!"
- C.F. /
Google /
Jan 28, 2023
"I have tried everything and the kitchen sink for my skin, and I know these providers are at the top of the line for options. While I'm still struggling, they never dismiss me or belittle who I am when seeking care repeatedly. I have had great experiences with both of the Physician Assistants, even with my recurrent issues I know I'm in the best hands. They're empathetic, the facility is clean and beautiful, and I've never waited more than 10 minutes past appointment times."
- M.B. /
Yelp /
Jan 26, 2023
"Only my first visit here, but I was seen very quickly. Both the provider (not sure if MA or PA or something else) who helped me before seeing the physician and the physician herself (Dr. Good) were very kind and helpful."
- R.M. /
Google /
Jan 22, 2023
Previous
Next
In addition to wanting to reduce the appearance of wrinkles, candidates for RHA injections also are:
In good overall health
Not smokers
22 years old or older
Realistic about their injection expectations
Going to say persistent in sticking to a consistent skincare routine
The main difference between RHA and other dermal fillers is that it helps prevent dynamic wrinkles from being formed by preserving hyaluronic acid in the skin. During the actual treatment process at our facilities, our team of injectors will carefully mark the areas being injected. Additionally, there are various types of RHA injections that work to treat moderate to severe wrinkles. Though RHA is used for mild cases, RHA 2 and RHA 3 can be beneficial for moderate to severe cases. Lastly, RHA 4 is utilized for deep dermal injections to treat severe dynamic wrinkles.
What Can I Expect After RHA Injections?
Following your RHA injections, you will be able to return to your daily routine. However, you will need to avoid strenuous activities, including exercise or heavy lifting, for at least 24 – 48 hours following your treatment. Our team at Clear Lake Dermatology will also provide any additional aftercare instructions to ensure your best possible results. The longevity of results may vary from patient to patient, but additional follow-up appointments can be provided to maintain your outcome.
What is the difference between wrinkle relaxers and dermal fillers?
Wrinkle relaxers like Dysport® or BOTOX® address dynamic wrinkles by restricting the movement of facial muscles. Injectable fillers rehydrate and add volume to fill fine lines, wrinkles, and some scars. Dermal fillers, like RHA, can also add more volume to your lips and cheeks and reduce the appearance of aging on the hands.
Why is RHA better than other dermal fillers?
RHA stands for resilient hyaluronic acid, which is preferable to traditional hyaluronic acid because it integrates better with the natural hyaluronic acid found in the skin. RHA is also ideal for defending against signs of aging and features four different product formulations to address specific issues with wrinkles, folds, and fine lines.
How long will the results of RHA injections last?
The longevity of your results will likely depend on the formula used and the area(s) treated. In some people, results may be visible for as long as a year, whereas some patients may need a repeat treatment after several months. Touch-up treatments can be performed at our office in order to sustain your results.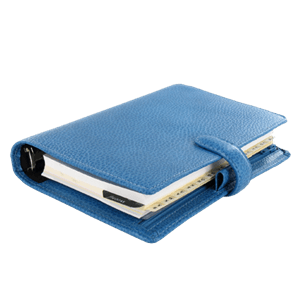 Diminish Unwanted Wrinkles
If you want to prevent dynamic facial wrinkles and restore lost volume, RHA injections may be an ideal treatment for you. Our team at Clear Lake Dermatology can work with you to create an optimal injection plan that best meets your aesthetic goals. Contact our Webster or League City, TX facilities to schedule a consultation with our team.