Hair loss, while common, can be embarrassing. If nonsurgical treatments aren't enough to slow or stop your hair loss, then hair restoration surgery might improve the issue. Our board-certified dermatologists offer follicular unit extraction (FUE) to patients who want fuller, thicker hair. FUE is a hair transplant surgical procedure that's minimally invasive and uses advanced technology to remove and place individual hair follicles with precision. FUE chooses the ideal follicles from the back part of your head and implants them in areas with hair loss. We use the FUE instrument to carefully set each follicle graft so that your results look and feel natural. If you have thinning hair or bald spots, schedule a consultation at Clear Lake Dermatology in League City or Webster, TX to learn more about FUE hair restoration surgery.
Reviews
"Friendly & thorough. Saw to my needs so I can be on my way to recovery. Thank you Doctor & Staff! Janis Burge"
- J.B. /
Facebook /
Mar 24, 2020
"Very pleased..Hannah Stevenson NP-c. Very very good at what she does. !!!"
- T.S. /
Facebook /
Sep 11, 2020
"This place was the quickest and most pleasant appointment I've ever been to. Quick and efficient, no extra wait time, and the staff was extremely helpful."
- L.C. /
Google /
Sep 10, 2020
"This is a very nice practice, clean, professional, and well staffed."
- P.D. /
Facebook /
Sep 05, 2020
"Excellent service staff very friendly"
- B.M. /
Google /
Sep 04, 2020
Previous
Next
FUE is a good option for patients who have large areas of baldness or thinning hair. You may have tried nonsurgical methods like shampoos, topical medications, PRP (platelet-rich plasma), or laser therapy without achieving the results you want. Although these treatments can help slow or prevent hair loss, they may not work with advanced stages of baldness. We can complete FUE procedures on most hair colors, conditions, and textures. In your consultation, we'll assess your scalp and hair to determine whether you have sufficient donor follicles to achieve your hair goals.
At our League City and Webster, TX locations, we perform FUE procedures in a private treatment room. Next, we use a local anesthetic to numb your scalp and can provide an oral sedative to help keep you calm throughout the treatment. During your consultation, our team will discuss what happens during FUE surgery and how long it takes. As soon as you're ready, one of our dermatologists will begin the procedure.
Generally, we take the donor follicles from the back of your head because hair growth tends to remain constant in this area. For medium to large grafts, our dermatologists may have to shave the entire sides or the back of your scalp. For smaller cases, you may only need a small strip of hair shaved. You can usually cover the shaved area with the hair that's near it. The donor hair is removed in follicular units, typically around 1 – 4 hairs. The hair removal process is randomized so the hair around the extracted grafts grow back and camouflage the extracted follicles. To give you natural-looking results, the transplanted area is based on the depth, angle, density, and orientation of your scalp.
Following the procedure, you can resume your normal activities. We'll discuss post-treatment instructions, including how to care for your hair and when to schedule follow-up appointments. You may experience some redness or inflammation at the donor and transplant sites for a couple of days. Little scabs across the transplanted follicles can typically occur for 7 – 10 days. Several weeks after the procedure, the transplanted follicles will enter the resting phase of hair development. This normally lasts 3 – 4 months as hair sheds. This is expected, and the transplanted follicles will move back into the growing stage as new hair sprouts. It should take about 12 – 18 months for your final results to become visible. Then, your hair will look thicker and fuller. To maintain your new hairline, our dermatologists can discuss other nonsurgical remedies, such as topical medications and PRP therapy.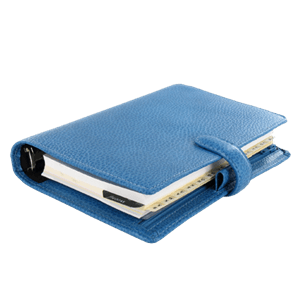 Confidently Full, Thick Hair
Though hair loss is normal, it can cause anxiety and decreased confidence. If you're interested in long-term hair restoration, schedule a consultation with us at one of our offices in League City or Webster, TX to learn more about FUE (Follicular Unit Extraction). At Clear Lake Dermatology, innovative FUE treatments can help patients in the Greater Houston area get a fuller head of hair.
Related Procedures