What is Lichen Sclerosus?
Normally impacting women, lichen sclerosus is a chronic skin disorder that causes long-term issues. At first, many women experience small, white, shiny spots on their skin that continue to grow. The tiny growths show up in post-menopausal women on the arms or torso. However, it can also affect the genital area, which is why lichen sclerosus is considered a vulvar disorder. If left untreated, these spots can turn into larger plaques that tear the skin and cause bleeding, itching, and swollen blisters. This condition isn't contagious, and while it may heal on its own in some cases, treatment is necessary. If you think you might have this condition, please schedule an appointment at Clear Lake Dermatology in League City or Webster, TX for a consultation.
Causes of Lichen Sclerosus
At your consultation with Clear Lake Dermatology, we'll discuss your medical history and perform a comprehensive skin exam to determine the reason for your skin condition and its severity. The leading cause of lichen sclerosus is unknown, but doctors believe it happens because of hormonal imbalances or an overactive immune system. If you had any previous skin damage near the vulva, it could increase your chances of developing lichen sclerosus. In some cases, the condition can also affect uncircumcised men and boys.
Reviews
"Friendly & thorough. Saw to my needs so I can be on my way to recovery. Thank you Doctor & Staff! Janis Burge"
- J.B. /
Facebook /
Mar 24, 2020
"Very pleased..Hannah Stevenson NP-c. Very very good at what she does. !!!"
- T.S. /
Facebook /
Sep 11, 2020
"This place was the quickest and most pleasant appointment I've ever been to. Quick and efficient, no extra wait time, and the staff was extremely helpful."
- L.C. /
Google /
Sep 10, 2020
"This is a very nice practice, clean, professional, and well staffed."
- P.D. /
Facebook /
Sep 05, 2020
"Excellent service staff very friendly"
- B.M. /
Google /
Sep 04, 2020
Previous
Next
Symptoms of Lichen Sclerosus
While lichen sclerosus is treatable, it can turn into skin cancer if untreated. The condition itself does not lead to cancer, but the affected skin is vulnerable. This is particularly true for women when the condition appears around the vulva, as it could turn into vulvar cancer. Severe lichen sclerosus can cause debilitating symptoms for women, so we suggest seeking treatment as soon as they begin. The most common symptoms of lichen sclerosus are:
Little, shiny spots that develop into white spots of thin, wrinkled skin
Itchiness
Blisters
Bleeding
Tenderness
Scarring
Treatment Options for your chronically inflamed skin
Generally, if the symptoms show up on the upper body or the arms, treatment is unnecessary, and the symptoms will likely disappear on their own. However, if the condition shows up in the genital area, women should seek treatment, even if the patches don't cause discomfort. Without treatment, the symptoms could gradually get worse and interfere with sexual activity, urination, or become cancerous. Treatment usually consists of a prescription ointment or cortisone cream, which eases any itching. Surgical removal is also a treatment option, but in most cases, the lesions could still come back. To prevent the condition from recurring, our dermatologists will assess your skin and create an effective treatment plan.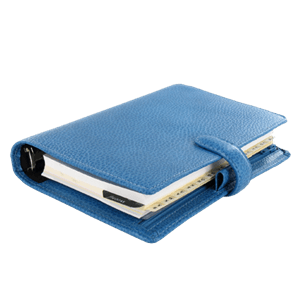 Lichen sclerosus is a skin disorder that normally requires treatment if it appears on the vulva. If left untreated, it could become cancerous. If you have spots of scaly skin, inflammation, or redness on the vulva, we encourage you to contact Clear Lake Dermatology in League City or Webster, TX to learn more and to schedule an evaluation. Don't let this condition hinder your life. Treatment can clear the condition, and our team of expert dermatologists are here to help you.
Related Conditions