What is RF Skin Tightening?
Radiofrequency (RF) skin tightening is a nonsurgical means to rejuvenate and enrich the skin using thermal energy. By utilizing the groundbreaking InMode EVOKE technology, Clear Lake Dermatology in Webster, TX is able to alleviate the concerns of patients suffering from aging or loose skin. The treatment encourages the natural production of collagen and elastin, the primary proteins responsible for making the skin look smooth and full of life. The recovery process from the procedure is virtually nonexistent, allowing patients to return to their normal, daily life within the same day. Set up an appointment with Dr. Narin Apisarnthanarax or Dr. David Raimer to discuss any potential concerns and decide if RF skin tightening could help you achieve your skin-related goals.
Reviews
"Friendly & thorough. Saw to my needs so I can be on my way to recovery. Thank you Doctor & Staff! Janis Burge"
- J.B. /
Facebook /
Mar 24, 2020
"Above and beyond great service from Hannah and her MA. The staff were so nice and friendly. Thank you Hannah!!!"
- R.H. /
Google /
Aug 26, 2021
"I love Clear Lake Dermatology. The staff is always polite and attentive. Hannah is the best. I probably won't go anywhere else for a dermatologist!"
- C.F. /
Google /
Jan 28, 2023
"I have tried everything and the kitchen sink for my skin, and I know these providers are at the top of the line for options. While I'm still struggling, they never dismiss me or belittle who I am when seeking care repeatedly. I have had great experiences with both of the Physician Assistants, even with my recurrent issues I know I'm in the best hands. They're empathetic, the facility is clean and beautiful, and I've never waited more than 10 minutes past appointment times."
- M.B. /
Yelp /
Jan 26, 2023
"Only my first visit here, but I was seen very quickly. Both the provider (not sure if MA or PA or something else) who helped me before seeing the physician and the physician herself (Dr. Good) were very kind and helpful."
- R.M. /
Google /
Jan 22, 2023
Previous
Next
Ideal Candidates for RF Skin Tightening
RF skin tightening does not have to be performed solely on the face. It can be used to revitalize the skin in several areas, including the face, cheeks, jawline, and neck. However, there are a few minor requirements in order to undergo this treatment. Prospective patients should:
Be in good general health
Maintain a consistent weight
Have mild or moderate skin looseness
Exhibit signs of aging on their face or neck
Desire to improve the texture and aesthetics of their skin
Our RF Skin Tightening Technique
Before the treatment can begin, the targeted area(s) must be sanitized to ensure the complete removal of any makeup, dirt, or oil. Once sterilized, the InMode EVOKE device slowly heats the targeted skin in order to stimulate the body's creation of collagen and elastin. The technology is hands-free and allows the patients to sit in an upright position, which allows them to read, watch television, and even have a conversation all while the procedure is taking place. Once the therapy is over, there are no adverse effects preventing patients from resuming the rest of their day. They can simply stand up, walk out, and return to their everyday life as if nothing had ever happened.
We also offer the cutting-edge Exilis Ultra™ skin tightening platform to dramatically reduce wrinkles and tighten skin on the face, neck, and body. Exilis combines the two most effective technologies for reducing skin laxity (looseness), radiofrequency (RF) energy and ultrasound, for amazing results. By using highly-controlled cooling and heating, the energy is directed to treat tissue all the way down to the superficial layer. Exilis treatments are comfortable, safe, and effective, with 10 studies having found a 42% average reduction in wrinkles. Most patients will undergo 2 - 4 treatments spaced 7 - 10 days apart.
What to Expect After RF Skin Tightening
While the procedure itself is basically painless, some irritation or redness may be noticed in the affected areas. These symptoms usually fade within a few hours and will not affect your desired results. Outside of this occasional discomfort, there is no recovery process to speak of. An appointment can be made during your lunch break or between meetings without concern for looking or feeling distressed.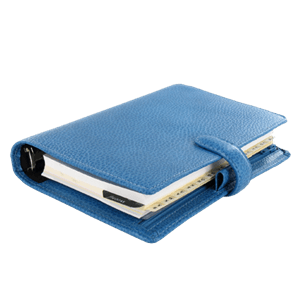 Whether you want to revitalize your skin or remodel your jawline, the InMode EVOKE platform can help you reach your goals. Contact our expert team to schedule a consultation at Clear Lake Dermatology, and discuss your ambitions for your skin care journey. After we've heard your concerns, we can decide if RF skin tightening is the right choice for you.