What is Feminine Rejuvenation?
With the effects of aging, childbirth, and menopause, the skin and tissue of the internal and external vaginal areas can become lax, causing functional complications. Laser feminine rejuvenation uses laser technology to tighten the inside of the vagina and address issues like vaginal dryness, stress incontinence, and some sexual dysfunctions. Laser feminine rejuvenation works by heating the interior and exterior vaginal tissue, thus stimulating the body's natural collagen production. It's an excellent nonsurgical option to treat medical conditions and improve the body's natural appearance. To find out more about laser feminine rejuvenation, arrange a consultation with one of our board-certified dermatologists at Clear Lake Dermatology in League City or Webster, TX.
Reviews
"Friendly & thorough. Saw to my needs so I can be on my way to recovery. Thank you Doctor & Staff! Janis Burge"
- J.B. /
Facebook /
Mar 24, 2020
"Above and beyond great service from Hannah and her MA. The staff were so nice and friendly. Thank you Hannah!!!"
- R.H. /
Google /
Aug 26, 2021
"Was told when I called to say I was running late that I'd be seen if I was no more than 15 minutes late for my appointment but that wasn't the case."
- K.G. /
Google /
Mar 31, 2022
"I recently had a few moles removed on my face. I'm going back for lazer hair removal. I highly recommended Clear Lake Dermatology for all your skin care needs."
- C.R. /
Google /
Mar 18, 2022
"Always informative, gentle, efficient, and professional. Recently cured me of something I'd been misdiagnosed with for the past 22 years. Sigh... Thank you, Hannah"
- T.T. /
Google /
Feb 19, 2022
Previous
Next
If you suffer from certain vaginal conditions or have cosmetic concerns and don't want to undergo surgery, you may be an ideal candidate for laser vaginal rejuvenation. This procedure can tighten your vaginal canal, treat urinary incontinence, increase natural moisture and lubrication, decrease sex-related pain, and enhance sexual arousal and climax. It also provides dramatic results without the need for recovery. Following the procedure, most patients can return to their daily activities.
Our Laser Feminine Rejuvenation Technique
Laser feminine rejuvenation is an outpatient procedure that takes about 30 minutes in one of our private treatment rooms. No anesthesia is necessary for the treatment. At the time of the procedure, a skilled member of our team will pass a wand applicator over the exterior of your labia and vulva. We can also insert it into your vagina to allow the controlled heat to energize your vaginal tissue and stimulate collagen production, which strengthens the area. The wand contains a built-in thermometer so we can monitor the temperature and adjust as needed to ensure you remain comfortable throughout the procedure.
After undergoing laser feminine rejuvenation, patients usually do not require a recovery period. You may resume your everyday activities following the treatment. For maximum results, our dermatologists recommend getting three treatments at one-month intervals. Many of our patients notice results after each session, but this varies for each patient and could take up to three months to feel and see improvements. These results can last up to 18 months, but annual follow-up treatments will help you maintain them.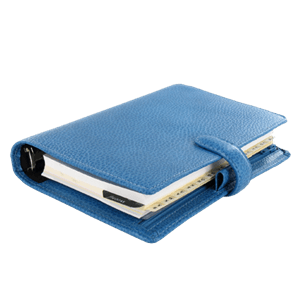 Plan Your Procedure
How Long It Takes

.5 - 1 hour

Follow Up Time

4 weeks
Contact Us
Nonsurgical feminine rejuvenation is a great option for patients in the Greater Houston area who want to reverse some of the vaginal effects of aging, childbirth, and menopause. It may also help to improve the appearance of your vulva. If you think this procedure may work for you or if you have any questions about feminine rejuvenation, please contact one of our offices in Webster or League City, TX to schedule your consultation.
Related Treatments