A rash is a broad term for any type of inflammation or discoloration on the skin. There are many types of rashes, such as heat rash, athlete's foot, contact dermatitis, and hives. Rashes are usually caused by a parasitic, fungal, viral, or bacterial infection. Some rashes are not contagious, but others can spread when left untreated. If you're experiencing a rash that's causing you distress, contact Clear Lake Dermatology in League City or Webster, TX to schedule an appointment with one of our dermatologists. We can assess your condition and create a treatment plan that offers long-term relief.
Reviews
"Friendly & thorough. Saw to my needs so I can be on my way to recovery. Thank you Doctor & Staff! Janis Burge"
- J.B. /
Facebook /
Mar 24, 2020
"Above and beyond great service from Hannah and her MA. The staff were so nice and friendly. Thank you Hannah!!!"
- R.H. /
Google /
Aug 26, 2021
"I love Clear Lake Dermatology. The staff is always polite and attentive. Hannah is the best. I probably won't go anywhere else for a dermatologist!"
- C.F. /
Google /
Jan 28, 2023
"I have tried everything and the kitchen sink for my skin, and I know these providers are at the top of the line for options. While I'm still struggling, they never dismiss me or belittle who I am when seeking care repeatedly. I have had great experiences with both of the Physician Assistants, even with my recurrent issues I know I'm in the best hands. They're empathetic, the facility is clean and beautiful, and I've never waited more than 10 minutes past appointment times."
- M.B. /
Yelp /
Jan 26, 2023
"Only my first visit here, but I was seen very quickly. Both the provider (not sure if MA or PA or something else) who helped me before seeing the physician and the physician herself (Dr. Good) were very kind and helpful."
- R.M. /
Google /
Jan 22, 2023
Previous
Next
Because there are so many kinds of rashes, there isn't one universal cause of them. Instead, our dermatologists will consider a number of factors when creating a treatment plan. Typically, a rash develops when someone comes into contact with something that causes an allergic reaction or an infection. Items like cleaning chemicals, certain soaps or lotions, animal dander, and pollen can cause an allergic reaction that triggers a rash. Thousands of different types of viruses and bacteria can also cause a rash. Those with hay fever, sensitive skin, allergies, or asthma are more prone to rashes.
Various types of rashes can present a range of symptoms. Typical symptoms include red or discolored skin, blisters, itching, tenderness, inflammation, stinging, and burning. Symptoms may range from mild to severe and can affect a small or large portion of the body. A rash can show up just about anywhere on your body where infection or bacteria has come in contact with your skin. In severe cases, you can also develop fever, chills, upset stomach, headache, racing heart, or swelling. If you experience any of these, we highly recommend seeking professional care immediately.
Treatment looks different for everyone. During your first consultation, our dermatologists will perform a comprehensive skin exam to diagnose your rash and develop a treatment plan, which will take into account the type, location, and severity of your condition. Also, we'll ask you questions about current medications, medical history, and diet. Often, an antibacterial, antifungal, or antibiotic topical ointment or gel can be used to ease and eradicate your symptoms.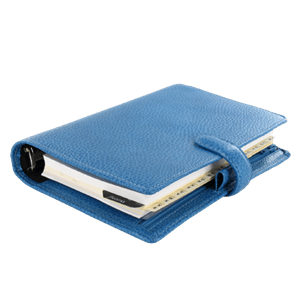 Plan Your Procedure
How Long It Takes

20 minutes
Contact Us
Rashes can cause redness, uncontrollable itching, and major discomfort. Don't put off your much-needed treatment anymore. Contact Clear Lake Dermatology in League City or Webster, TX to schedule an appointment with our skilled medical team. We can create a customized treatment plan to reduce your symptoms and place you back on track to clearer skin.
Related Conditions
Related Post