Molluscum contagiosum is a contagious viral disease that appears as bumps on the skin. Often, it becomes irritated and spreads fast. These bumps can feel uncomfortable and may make you feel self-conscious, but the good news is that you can prevent the spread of this illness. At Clear Lake Dermatology in League City or Webster, TX, we can schedule an appointment for you or your child to diagnose and treat the condition. We'll create a customized treatment plan that helps manage your symptoms, eliminate the lesions, and prevent it from spreading. People young and old can experience this uncomfortable viral infection. It takes a while to heal, but know that it will not remain inside your system indefinitely. Please schedule an appointment at your earliest convenience, so we can create the best treatment plan for you.
Reviews
"Friendly & thorough. Saw to my needs so I can be on my way to recovery. Thank you Doctor & Staff! Janis Burge"
- J.B. /
Facebook /
Mar 24, 2020
"Above and beyond great service from Hannah and her MA. The staff were so nice and friendly. Thank you Hannah!!!"
- R.H. /
Google /
Aug 26, 2021
"I love Clear Lake Dermatology. The staff is always polite and attentive. Hannah is the best. I probably won't go anywhere else for a dermatologist!"
- C.F. /
Google /
Jan 28, 2023
"I have tried everything and the kitchen sink for my skin, and I know these providers are at the top of the line for options. While I'm still struggling, they never dismiss me or belittle who I am when seeking care repeatedly. I have had great experiences with both of the Physician Assistants, even with my recurrent issues I know I'm in the best hands. They're empathetic, the facility is clean and beautiful, and I've never waited more than 10 minutes past appointment times."
- M.B. /
Yelp /
Jan 26, 2023
"Only my first visit here, but I was seen very quickly. Both the provider (not sure if MA or PA or something else) who helped me before seeing the physician and the physician herself (Dr. Good) were very kind and helpful."
- R.M. /
Google /
Jan 22, 2023
Previous
Next
Molluscum is a viral infection that is easily spread through skin-to-skin contact or by touching infected objects, such as shared toys or sports gear. Children and adults of all ages can contract the condition. Itching, scratching, rubbing, scrubbing, or shaving the area may cause it to spread. Molluscum is also passed through sexual activity and can sometimes appear on the genitals, the inner thighs, or the abdomen of infected people. It can also occur in patients with compromised immune systems.
An itchy, red rash is the primary symptom of molluscum contagiosum. The bumps typically appear on your face, neck, arms (particularly in the creases of the armpits), and on the top of your hands. Symptoms of the infection include:
Round, raised bumps on the skin that may be irritated, red, or flesh-toned with a small dot in the middle
Itchy skin
Infected bumps that fill with white pus
It's best to talk to an expert before attempting any home remedies or using over-the-counter medications that just treat the observable symptoms because you could make the infection worse. At Clear Lake Dermatology, we can treat your molluscum infection with three basic techniques:
Scraping (curettage): This entails removing the affected bumps from the skin. This will not cure the infection or stop the spread of the virus. Scraping could be painful (particularly for young children).
Freezing (cryotherapy): Using liquid nitrogen, our dermatologists can freeze off each area of infected skin. This may require several sessions with multiple applications to achieve the wanted result.
Cautery: We can use heat therapy to remove the visible portion of the rash, which may also require several sessions for complete removal of all bumps. This does not stop new bumps from popping up.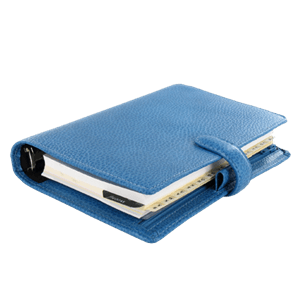 Plan Your Procedure
Recovery Time

1 - 2 weeks

How Long It Takes

20 minutes
Contact Us
At Clear Lake Dermatology in Webster and League City, TX, our goal is to help you manage your skin condition with a tailored treatment plan. Molluscum may go away on its own after the virus has run its course, but it can be irritating, spread, and even scar your skin. Call us now for a personal consultation, and we'll help you reduce the symptoms associated with this infection.
Related Conditions