At Clear Lake Dermatology, our team strives to offer you and your child fantastic care, particularly during challenging times, like losing pigment in your skin. Vitiligo is a skin condition that happens when the melanocytes (skin pigment-producing cells) no longer work. This can create large patches of white skin and hair. Regardless of skin color, vitiligo can cause symptoms for all skin types. The cause of vitiligo is unknown, but many professionals believe that the immune system is one of the primary reasons for the destruction of melanocytes. It may also happen because of genetics and can appear at birth or start later in life. These white patches can stay the same or may progressively get worse. The condition may also affect your hair color or your iris (colored part of your eye).
Sometimes, patients disregard the symptoms of vitiligo, especially if the white patch looks like a scar. Often, it may seem like a symptom associated with a bacterial or fungal infection (tinea versicolor). Our expert dermatologists can diagnose your skin condition and create a tailored treatment plan that works best for your skin. To learn more about vitiligo, we encourage you to call and schedule an appointment at one of our offices in Webster or League City, TX.
Reviews
"Friendly & thorough. Saw to my needs so I can be on my way to recovery. Thank you Doctor & Staff! Janis Burge"
- J.B. /
Facebook /
Mar 24, 2020
"Above and beyond great service from Hannah and her MA. The staff were so nice and friendly. Thank you Hannah!!!"
- R.H. /
Google /
Aug 26, 2021
"I love Clear Lake Dermatology. The staff is always polite and attentive. Hannah is the best. I probably won't go anywhere else for a dermatologist!"
- C.F. /
Google /
Jan 28, 2023
"I have tried everything and the kitchen sink for my skin, and I know these providers are at the top of the line for options. While I'm still struggling, they never dismiss me or belittle who I am when seeking care repeatedly. I have had great experiences with both of the Physician Assistants, even with my recurrent issues I know I'm in the best hands. They're empathetic, the facility is clean and beautiful, and I've never waited more than 10 minutes past appointment times."
- M.B. /
Yelp /
Jan 26, 2023
"Only my first visit here, but I was seen very quickly. Both the provider (not sure if MA or PA or something else) who helped me before seeing the physician and the physician herself (Dr. Good) were very kind and helpful."
- R.M. /
Google /
Jan 22, 2023
Previous
Next
Doctors are unsure what causes vitiligo in children and adults of all skin types. However, with most patients, vitiligo might be caused by an autoimmune disorder. Vitiligo is usually found in patients with some sort of immune system dysfunction, such as hypothyroidism. If the immune system destroys melanocytes, it can affect your skin's ability to produce pigment. Sometimes, babies or younger children may have a genetic predisposition for vitiligo, which can also impact the body's ability to create melanocytes.
Vitiligo can appear as white splotches on the skin that no longer have any pigmentation or as your natural skin color. It may also cause white hair or changes in the color of your iris. You may notice several distinct characteristics of vitiligo, which can appear across the body and face, including:
Localized: white patches only appearing on a few parts of the body
Unilateral: patches that only appear on one part of the body or near the nose and mouth.
Acrofacial: pigmentation loss that only affects the hands or feet.
Vitiligo is not painful or contagious. However, it can progressively worsen and continue to spread across the body.
Our dermatologists strive to ensure that you feel confident in your skin, and we're happy to take on difficult cases. We understand how overwhelming this skin condition may feel. For patients who think they might have vitiligo, we highly recommend having a professional dermatologist assess their skin. After a comprehensive exam, we'll determine what procedure will work best for your skin, and we'll create a treatment plan. Light-colored patches may indicate an infection or undiagnosed disease. For patients with discolored irises, we may recommend seeing an eye specialist.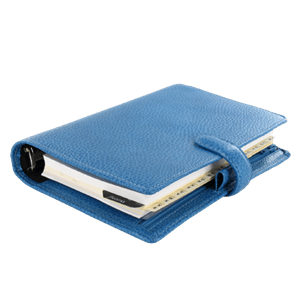 Plan Your Procedure
How Long It Takes

20 minutes
Contact Us
Learn more about Vitiligo
At Clear Lake Dermatology, we can help you manage your vitiligo. Our dermatologists will take the time to listen to your concerns, and they want to help you feel comfortable with your treatment options. Please make an appointment at our Webster or League City, TX locations to start feeling more confident in your skin. Our goal is to provide the best treatment options to help you manage your symptoms.
Related Procedures