There are several injectable dermal fillers available that can aid you in turning back the hands of time. At Clear Lake Dermatology, our board-certified dermatologists are proud to offer RADIESSE dermal filler for moderate wrinkles and lines throughout the face and to reverse volume loss in the hands. Men and women who might not have a lot of time for frequent visits appreciate the long-lasting results (1 – 2 years) of RADIESSE. Made with calcium hydroxyapatite microspheres in a flexible gel, RADIESSE fills and smoothes the look of your skin. RADIESSE is approved by the Food and Drug Administration (FDA) to effectively and safely volumize your face. We can combine it with other injectable treatments (wrinkle relaxers and fillers) for a custom procedure that restores your appearance. Look younger and improve your complexion with RADIESSE injectable wrinkle fillers at Clear Lake Dermatology in League City or Webster, TX.
Ideal candidates for RADIESSE treatments are in good health and have mild to moderate facial lines and wrinkles. These injections can treat marionette lines, smile lines, chin wrinkles, pre-jowl folds, and fine lines near the sides of the mouth. RADIESSE is also safe for correcting age-related volume loss in the hands so they appear smoother and more youthful. You shouldn't have this injection if you're allergic to lidocaine or any other ingredients in RADIESSE. Be sure to talk one of our dermatologists if you have any allergies (severe or not) and any medical conditions or disorders. If you're breastfeeding, pregnant, might be pregnant, or are considering pregnancy within several years, then you should not receive RADIESSE injections.
Reviews
"Friendly & thorough. Saw to my needs so I can be on my way to recovery. Thank you Doctor & Staff! Janis Burge"
- J.B. /
Facebook /
Mar 24, 2020
"Above and beyond great service from Hannah and her MA. The staff were so nice and friendly. Thank you Hannah!!!"
- R.H. /
Google /
Aug 26, 2021
"I love Clear Lake Dermatology. The staff is always polite and attentive. Hannah is the best. I probably won't go anywhere else for a dermatologist!"
- C.F. /
Google /
Jan 28, 2023
"I have tried everything and the kitchen sink for my skin, and I know these providers are at the top of the line for options. While I'm still struggling, they never dismiss me or belittle who I am when seeking care repeatedly. I have had great experiences with both of the Physician Assistants, even with my recurrent issues I know I'm in the best hands. They're empathetic, the facility is clean and beautiful, and I've never waited more than 10 minutes past appointment times."
- M.B. /
Yelp /
Jan 26, 2023
"Only my first visit here, but I was seen very quickly. Both the provider (not sure if MA or PA or something else) who helped me before seeing the physician and the physician herself (Dr. Good) were very kind and helpful."
- R.M. /
Google /
Jan 22, 2023
Previous
Next
Our RADIESSE Injection Technique
Once you've completed your consultation, we'll perform RADIESSE wrinkle injections in one of our treatment rooms. This procedure usually takes 30 – 60 minutes to complete. To start the procedure, patients can sit in a relaxed position while we clean and mark the injection areas. Many patients only feel mild discomfort throughout the procedure at the first prick, but we can use a local anesthetic if you prefer. We prepare the dosage of RADIESSE, determined at your consultation, in an ultra-fine syringe. The marked injection site will help our team carefully administer RADIESSE to the face. After the procedure is done, you can use a cold compress on the treated areas to alleviate swelling and bruising.
What to Expect after RADIESSE
After your treatment, you may experience some swelling, bruising, or redness, which is common and should only last for around a week. Patients can typically cover these side effects with makeup. If the side effects last longer than ten days or seem excessive, please do not hesitate to call Clear Lake Dermatology. Most patients notice some results immediately, while the final results develop over time. Your face will appear softer, younger, and more radiant. RADIESSE tends to last longer than some of the other fillers (around 1 – 2 years). To maintain your results, ask one of our dermatologists about scheduling a follow-up appointment.
How much does RADIESSE cost?
Your cost for a RADIESSE treatment is dependent on the amount used to achieve your desired outcome. In your consultation at our practice, your injector will listen to your concerns and goals, and then they can develop your personalized treatment plan. After this, they will talk about your costs.
How does RADIESSE compare to other fillers?
Dermal fillers all have different properties and formulas to fit different issues. Common filler materials are hyaluronic acid (HA), CaHa (calcium hydroxyapatite), poly-L-lactic acid, and polymethylmethacrylate (PMMA). RADIESSE is composed of calcium-based microspheres, which are similar to HA injectable fillers due to the natural ability to stimulate the natural production of collagen. During your consult, we will explain the different choices and evaluate your skin's laxity, tone, and volume to determine which one matches your needs.
Are RADIESSE injections painful?
Usually, patients do not need numbing cream prior to their injection treatment. However, numbing cream can be provided to relieve any concerns you may have. Most patients experience brief and minor discomfort when the needle pierces the skin.
What are the side effects of RADIESSE?
RADIESSE treatments rarely produce serious side effects when performed by a skilled injector, like our team at Clear Lake Dermatology. In your consultation, talk to your injector about medications you take and if you have any allergies to avoid a reaction. Immediately following your treatment, you may develop mild bruising, redness, itching, or numbness. These side effects are temporary and should disappear in a few days.
What other procedures can I combine with RADIESSE?
RADIESSE injections may be performed along with other injectable treatments to deliver your ideal results. Some patients inject wrinkle fillers, like RADIESSE, along with BOTOX® or another wrinkle relaxer to give them more dramatic improvements. Talk to your injector in your consultation to consider other procedures that complement the results of RADIESSE injections.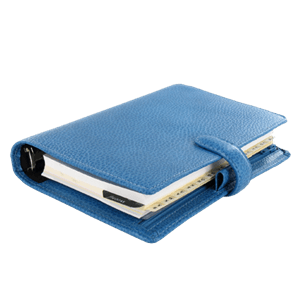 Plan Your Procedure
Average Cost

From

$900

Recovery Time

5 days

How Long It Takes

1 hour

Follow Up Time

1 year
Contact Us
Look Radiant with Radiesse
As a wrinkle filler, RADIESSE gets outstanding reviews from patients for delivering impressive results. If you want to learn more about RADIESSE dermal filler injections, please contact Clear Lake Dermatology in League City or Webster, TX today and schedule a consultation with one of our dermatologists. Our team members strive to provide comprehensive and quality cosmetic care to each of our patients.
Related Treatments