For the best results from chemical peel aesthetic treatments, Clear Lake Dermatology provides you with many options, like the SkinCeuticals Micropeel and Melange Peel. Your individualized facial treatment with chemical solutions (like salicylic, glycolic, trichloroacetic, and lactic acids) will reveal smoother, healthier skin. At our League City and Webster, TX offices, our board-certified dermatologists offer chemical peel treatments that minimize skin abnormalities like wrinkles, fine lines, scars, uneven patches, hyperpigmentation issues, and more. Chemical peels eliminate dead and damaged skin cells with the application of a specific solution, which causes the top layer of your skin to peel off. As your skin heals and begins to rejuvenate and repair itself, you'll notice a clearer, smoother complexion. A chemical peel treatment is a noninvasive way to make your face, neck, and neckline radiant.
Variations of Chemical Peels
At our League City and Webster, TX locations, we perform chemical peels of several strengths: light, medium, and deep to accommodate our Greater Houston patients' skin needs.
Light peels: You can get a light chemical peel on a lunch break and return to work. This type of peel will remove the outer layer of skin (the epidermis), giving you a brighter complexion and smoother texture. We usually suggest that you receive a light treatment at least once a month for the best glowing results.
Medium-depth peels: This type of chemical peel penetrates deeper into your skin, and patients generally prefer to undergo this level of facial treatment over a long weekend. You should prepare yourself for additional discomfort during and after your treatment. Medium-depth peels work best for patients who have more damaged skin, including deeper wrinkles and darker pigmentation problems.
Deep peels: The most intense of the three levels of chemical peels is the deep peel, which requires the longest recovery time. This is an aggressive cosmetic treatment that may leave your face itchy, swollen, and peeling for several weeks. Patients who receive a deep peel usually have dark age spots, sun-damaged skin, prominent acne scars, or deep-seated scars. Because this level of peel is uncomfortable for most patients, someone from our team will apply a numbing cream as part of the procedure.
Chemical Peel Reviews
"I have been going to see Rachel for my chemical peels and am more than pleased! She is the kindest person and makes me feel so welcome! The staff is always smiling. I recommend this place to anyone who asks about the success I have had with my acne!"
- E.P. /
Facebook /
Jan 17, 2017
"I just recently gone here for a check up I had of some spots I had for years and recently have inflamed and I never seen anything like it. Stephanie was my nurse and she was really caring and super sweet. I had to have a procedure to remove some skin and I was terrified as its my face and I do makeup and was scared because I never have had stitches in my life. I'm still hoping the results go smoothly and they find out exactly what I have and that these things go away but recently my experience was amazing and they really made me feel comfortable. I forgot the first nurse name that attended me before Stephanie came in but she was also super kind and sweet! I'm already telling everyone about my experience and I'm pretty sure I'll still be coming for facials and peels after all this is over! :)"
- H.M. /
Facebook /
Dec 31, 2016
"Wow Great Chemical Peel - Met with Rachelle for chemical peel. She was great, knowledgeable, and professional. She did a great job. I would do it again for sure. I'm very happy with my results. Can't wait until my next one. I have had some other treatment thru Rachelle too. Each one has gone smoothly with really good results. In each case she was very knowledgeable about what we were doing."
- S.B. /
RealSelf /
Mar 28, 2018
Previous
Next
Seeking the advice of a cosmetic professional is the first step on the journey to healthier skin. A team member at Clear Lake Dermatology will examine your skin and discuss your cosmetic goals before selecting the best chemical peel for optimal results. Chemical peel candidates, both men and women, should have noticeable concerns with their skin such as rough patches, acne scars, hyperpigmentation, wrinkles, fine lines, or sun spots, among other concerns. We will suggest different levels of peels to match your needs and goals.
During your procedure at Clear Lake Dermatology, we'll have you lay in a comfortable position and clean your skin before administering your treatment. We'll brush a personalized solution onto the skin on your face, neck, or both and let it sit for the specific amount of time decided during your consultation. Once the time is up, we'll clean the peel off your skin and apply a neutralizing agent. You should bring a light sunscreen and a hat to wear outside following the procedure to protect your skin from sun exposure.
Based on the level of the chemical peel you receive, your treated area will itch and peel for a few days up to a couple of weeks. Following your chemical peel, one of our dermatologists will provide detailed aftercare instructions, which generally include washing your face with cool water, drinking plenty of water, using a medium to thick moisturizer, and avoiding cleansers with an exfoliant. Please remember that no matter how badly your face itches during the recovery, it's never a good idea to pick off the skin, as doing so could scar your delicate skin!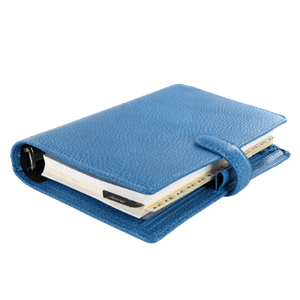 Plan Your Procedure
Average Cost

$95

-

$999

Recovery Time

3 - 14 days 

How Long It Takes

30 minutes

Follow Up Time

4 weeks
Contact Us
Even if you're new to rejuvenating treatments, Clear Lake Dermatology can help you determine the perfect treatment option for your goals. Your freshly renewed skin will thank you by looking radiant and feeling soft. Contact one of our offices in League City or Webster, TX to schedule your skin consultation and chemical peel.
Related Treatments