At Clear Lake Dermatology in Webster and League City, TX, our dermatologists offer regular mole checks for people in the Greater Houston area. The majority of people have a mole of some kind on their bodies. A mole is a growth on top of the skin comprised of a cluster of darker skin cells and can look black, brown, or a combination of the two. Moles may appear alone or in groups and may feel flat or look like a round bump. Even though many are harmless, some can develop into cancer. During a skin examination, we'll analyze, measure, and document the size, shape, and growth of any moles on your body. This helps us determine whether they're safe and benign or changing, which can indicate skin cancer. If you have moles on your body and are unsure about the severity of them, or if one has become bothersome, then it's important to see a professional — especially if one starts to change in shape or size or begins to bleed or itch.
Moles Reviews
"I went to see NP Deanna for my skin tag removal and full body check on my moles for any that could be cancerous. They were well informed and professional."
- C.K. /
Google /
Dec 02, 2022
"OMG! Clear Lake Dermatology is the best. My visit was Awesome! I went in for acne and skin tag removal and the process was very quick, easy, and painless. I will definitely recommend to my family and friends."
- M.J. /
Google /
Feb 24, 2023
"I went to see NP Deanna for my skin tag removal and full body check on my moles for any that could be cancerous. They were well informed and professional."
- C.P. /
Google /
Dec 25, 2022
"Removing skin tags is something I've held back on doing for a long time, but really glad that I found Clear Lake Dermatology through one of my daughters. She had a pleasant experience as well as myself. With most of the staff being young, they were all very friendly and professional. The doctor was my favorite as she asked concerning questions about my health, and explained all details of my procedure clearly and concisely, with plenty of empathy and concern for discomfort. The procedure was simple and with minor stinging at the very most. This dermatology office does a lot more than removing skin tags, such as Cool Sculpting, and Botox just to name a couple. I am highly recommending Clear Lake Dermatology, and will return with any other skin issues, if any, in the future. Two thumbs up for the doctors and their team!"
- S. /
Google /
May 20, 2023
"My family goes to Dr. Joe for Dysport injection, acne treatment and aged brown skin tag removal. Highly recommend Dr. Joe! He is a caring physician."
- F.E. /
Google /
Jul 31, 2022
Previous
Next
Moles appear when your skin cells develop in a bunch rather than spreading out. These types of cells are called melanocytes, and they make the pigment that gives your skin its standard color. Moles may become darker in color after exposure to the sun, throughout adolescence, and during pregnancy. Patients can have two types of moles, including congenital nevi and dysplastic nevi.
Congenital nevi - develop before birth and are round or oval.
Dysplastic nevi - develop before birth but are larger with uneven edges.
what moles should i worry about?
Our dermatologists recommend that patients watch for any changes to their moles and that they receive regular skin exams. By remembering this ABCDE test to determine if a mole is cancerous, you can easily recognize what to look for. A mole may be cancerous if you notice the following characteristics:
Asymmetrical: They are not even or equivalent in dimensions if cut in half
Borders: They have scalloped or jagged edges
Color: They begin to change color or have an abnormal color
Diameter: They are larger than 6 millimeters in size
Evolves: They start to evolve (grow or change) in color, shape, size or height
when should i have a mole removed?
Most moles will not require treatment unless they become cancerous, look questionable, or cause discomfort. Some people choose to have a mole removed for cosmetic reasons. In these situations, our dermatologists might surgically excise the mole(s) by numbing the region around the mole with a local anesthetic and using a scalpel or similar device to excise the mole and some of the surrounding skin. Next, we close the wound with sutures. Sometimes, when the mole is flush with the skin, we may use a surgical shaving method. If we use this technique, we numb the area with an anesthetic and use a small blade to cut around and beneath the mole. Stitches are not required with this technique.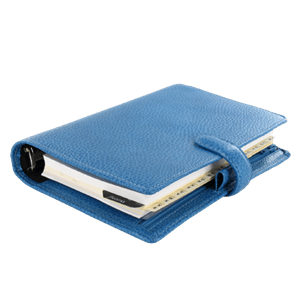 Plan Your Procedure
How Long It Takes

20 minutes
Contact Us
Schedule Your Mole Check!
Whether you have a mole that causes discomfort, looks unattractive, or seems odd in appearance (which could indicate melanoma), then we highly recommend contacting Clear Lake Dermatology to explore your treatment choices. Located near the beautiful Clear Lake region of the Greater Houston area, our League City and Webster, TX offices both specialize in treating a wide variety of moles, including harmless and cancerous ones. If we find that you have an at-risk mole, we'll help you determine the best treatment plan for you. Our team is dedicated to providing you with the best skin-care treatments available.
Related Conditions
Related Post