What is Laser Hair Removal?
Laser hair removal is one of the most popular cosmetic treatments in the United States. This treatment reduces hair follicles on the face or body long-term. Patients love that it leaves their skin looking and feeling smoother — with longer-lasting results than other options for hair removal. At Clear Lake Dermatology in League City and Webster, TX, our board-certified dermatologists, perform effective and safe laser hair removal treatments with the cutting-edge Triton by InMode, Candela GentleMax Pro, or Lumenis® M22™. For both men and women, we can remove hair from frequently desired areas, such as the arms, back, legs, face, chest, and bikini area.
What is the Triton Laser Hair Removal System?
Triton by InMode is the latest advancement in laser hair removal technology. The Triton multi-wavelength platform is the only system that combines the three most powerful wavelengths to target hair at different stages of the growth cycle. These create greater results in fewer laser hair removal sessions. It is safe for all skin types (up to Type VI) with less risk for hyperpigmentation and maximum safety for darker skin tones without losing its effectiveness.
What are the Benefits of Laser Hair Removal?
Laser hair removal has many benefits, including:
Precision: Lasers can selectively target unwanted hairs while leaving the surrounding skin undamaged.
Speed: Each pulse of the laser takes a fraction of a second, meaning that large areas can be treated quickly.
Results: Although laser hair removal does not guarantee permanent hair removal, it does provide long-lasting results.
Safety: Laser hair removal is considered a safe procedure when performed by a qualified technician.
Laser Hair Removal Reviews
"Absolutely Satisfied with the Laser Hair Removal - Webster. TX - I am absolutely happy with the result of the laser hair removal . I don't have to worry about shaving my legs again. The result was so good so I had the underarm and facial area done as well."
- N. /
RealSelf /
Mar 28, 2013
"I am absolutely happy with the result of the laser hair removal . I don't have to worry about shaving my legs again. The result was so good so I had the underarm and facial area done as well."
- N. /
RealSelf /
Jun 19, 2013
"I recently had a few moles removed on my face. I'm going back for lazer hair removal. I highly recommended Clear Lake Dermatology for all your skin care needs."
- C.R. /
Google /
Mar 18, 2022
"Dr. Joe and his staff are wonderful and friendly. I am absolutely happy with the result of laser hair removal treatment. It was so worth it! Recently, I also had a biopsy of a cyst on my skin. I didn't even feel pain with the injection . Dr. Joe is a knowledgeable dermatologist that answered all my questions and concern. I highly recommended him to all my family and friends."
- V.W. /
Google /
Apr 12, 2013
"Aimee was an absolute delight! She was super helpful, upbeat, informative and made me feel really comfortable with the procedure. I look forward to returning for my laser treatments under her care."
- C.N. /
Google /
Jun 17, 2022
Previous
Next
Who is an Ideal Candidate?
Hair removal with a laser is a gentle procedure that can benefit most people. During your initial consultation, we'll discuss your needs, concerns, and goals so that we can determine whether the procedure is the best option for you. Ideal candidates for laser hair removal treatments:
Want to reduce hair on their face or body
Are tired of using other hair removal techniques (waxing, shaving, depilatory creams, bleaching)
Have light skin and dark hair
Maintain good, overall health
What is your Laser Hair Removal Technique?
On the day of your procedure, you can relax in a comfortable treatment chair while we clean your skin to remove any dirt, oil, or lotion. During the procedure, a team member will stretch out the skin, creating a direct path from the laser to the root of the hair follicle. The laser beam focuses on and destroys hair follicles, thus preventing their regrowth. Most patients need 3 – 5 sessions to achieve the results they want. We'll space out your sessions 3 –4 weeks apart to give the treated areas a chance to heal. This also allows time for follicles in the dormant phase to change and actively start growing so the laser is more effective on the next pass. This revolutionary laser hair removal technology targets the hair follicle alone, preserving the skin around the treated area.
What can i Expect after laser hair removal?
Although this treatment is relatively gentle, your skin may feel like it has a slight sunburn because of the laser. After your session, you can resume most of your daily activities, but you should avoid strenuous activity and excessive exposure to the sun for at least 24 hours. This will give the treated areas a chance to recover. At home following your treatment, we recommend using soothing creams or cold packs to minimize any mild discomfort. If you schedule the required amount of sessions, you should see a 70 – 80% reduction of hair growth in treated areas.
How much does laser hair removal cost?
Laser hair removal is a procedure that varies in cost based on the size of the treatment area, plus how many treatment sessions you will need to get a smooth result. To consider the benefits of choosing laser hair removal, think of the time and energy you currently spend on shaving, waxing, or other temporary methods. This is why laser hair removal is generally more cost-effective and can save you energy and time long-term. We will create a personalized treatment plan for you that includes the total number of sessions you need and pricing options to consider.
Is laser hair removal permanent?
Considered an effective treatment, laser hair removal produces lasting smoother, cleaner skin. While you can enjoy the benefits of the treatment for many years, it's considered semi-permanent since some hair may not be affected by the laser. However, patients find most of their hair follicles will be dormant once their treatment plan has concluded, and if a few hairs pop up, it's easier to= address. Additional laser hair removal sessions may be scheduled to take care of new growth and any stragglers as well.
Why do I need multiple laser hair removal sessions?
Your hair growth occurs in phases. While some follicles are growing, others are dormant. Since every hair follicle is in a different stage, several sessions are needed to target each hair follicle when it's in a growing phase. Getting your treatments over several weeks to help you get effective results and smoother skin.
Does laser hair removal hurt?
Laser hair removal can cause some discomfort, but it is not considered a painful procedure. Patients should feel a slight snap as the laser targets and removes each hair follicle. Your technician may use a local anesthetic on the surface of the skin before the start of your treatment. Patients who have been getting waxed report laser hair removal feeling much less discomfort compared to a session of waxing.
Which laser is best to remove hair?
With so many great lasers available, Clear Lake Dermatology offers multiple state-of-the-art hair removal technologies for women and men with most hair colors and types. The laser we use offers excellent results, and we continue to upgrade our technology as newer lasers enter the marketplace. We encourage you to ask us for more information on our system during your consult.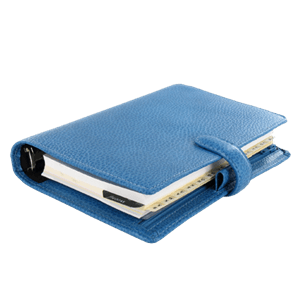 Plan Your Procedure
Average Cost

$80

-

$1,200

How Long It Takes

.5 - 1 hour

Follow Up Time

4 - 6 weeks
Contact Us
If you're tired of wasting time, money, and energy on plucking, shaving, or waxing, schedule a consultation to learn more about laser hair reduction sessions at Clear Lake Dermatology in League City or Webster, TX. Laser hair removal by our board-certified dermatologists can help patients in the Greater Houston area achieve smoother skin by effectively targeting unwanted hair follicles on their face or body.
Related Treatments