As we age, our skin loses its natural store of collagen and elastin, along with the ability to produce new stores. This collagen and elastin loss results in the typical signs of aging like loose or sagging skin, wrinkles, lines, and poor skin texture. Morpheus8 is a cutting-edge skin treatment platform that combines the collagen and elastin stimulating power of microneedling with the skin-remodeling benefits of radiofrequency (RF) energy. At Clear Lake Dermatology, our experienced team offers Morpheus8 treatments to tighten and rejuvenate your skin without invasive plastic surgery or long recovery times. If you want to achieve tighter skin, diminished wrinkles, and an overall younger look, contact our offices in Webster, TX or League City, TX and schedule a consultation. Turning back the hands of time has never been easier than with a quick and easy Morpheus8 skin rejuvenating treatment plan.
Reviews
"Friendly & thorough. Saw to my needs so I can be on my way to recovery. Thank you Doctor & Staff! Janis Burge"
- J.B. /
Facebook /
Mar 24, 2020
"Above and beyond great service from Hannah and her MA. The staff were so nice and friendly. Thank you Hannah!!!"
- R.H. /
Google /
Aug 26, 2021
"Staff was lovely. Excellent service walked in to my appointment didn't wait at all. Will be coming back."
- J.S. /
Google /
Jul 28, 2023
"This was my first visit here and was greeted with friendly staff. The waiting area was clean and welcoming. I was seen extremely quick and my appointment was quick and easy as well. The nurse as well as Lauren, the provider, were extremely friendly and made me feel less nervous and self conscious. Overall, great first visit!"
- A.M. /
Google /
Jul 27, 2023
"Polite, professional and timely"
- C.B. /
Google /
Jul 27, 2023
Previous
Next
How Does A Morpheus8 Treatment Work?
A Morpheus8 treatment combines the skin-rejuvenating power of two effective technologies: microneedling and RF energy. Microneedling uses a series of very small and very fine needles that make tiny pinpricks in the skin. These microinjuries activate the skin's natural healing ability stimulating the production of new collagen and elastin. The RF treatment delivers low-energy radiation deep into the dermis, causing the skin to contract and tighten. It also further stimulates new collagen and elastin growth. The result is a dramatic tightening of the skin, reduced lines and wrinkles, and more youthful-looking skin.
In a Morpheus8 treatment session; first, the treatment area will be cleaned and sanitized. If discomfort is a concern, we can apply a topical anesthetic; however, most patients don't find these treatments painful or uncomfortable. The Morpheus8 handpiece will be passed over your skin several times. A typical session can last 30 – 90 minutes, depending on the number and size of treatment areas. Once your treatment session is finished, you can go home and return to your normal routine.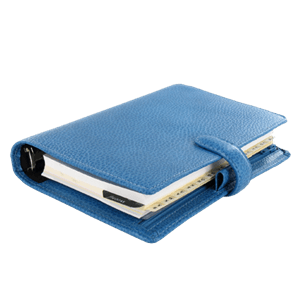 What can Morpheus8 treat?
Morpheus8 can address various skin concerns, including wrinkles, fine lines, acne scars, uneven skin texture, hyperpigmentation, and laxity.
What areas can be treated with Morpheus8?
Morpheus8 can be used on nearly any area of the body, but it is commonly used on the face, neck, and décolletage. It can also be used on the abdomen, arms, legs, and other body areas.
How long does a Morpheus8 treatment session take?
The duration of a treatment session depends on the size of the area being treated. Generally, it can take around 30 minutes to an hour.
Get Tighter, Younger-Looking Skin
If sagging skin, lines, wrinkles, creases, and poor skin texture are making you look older, it may be time to try a Morpheus8 skin tightening treatment. Safe and effective, both men and women can rejuvenate their look with Morpheus8 at Clear Lake Dermatology without the cost, pain, and recovery time associated with plastic surgery. If you're ready for tighter, younger-looking skin, contact our offices in Webster, TX, and League City, TX, to learn more about Morphues8 and schedule a consultation. Turn back the hands of time with Morphues8 for healthier, smoother, and more youthful skin.
Related Post