Correct the visible signs of aging with the Juvéderm collection of injectable dermal fillers. From treating wrinkles and lines to plumping and filling out lips, JUVÉDERM treatments at Clear Lake Dermatology provide beautiful, natural-looking results. We can perform JUVÉDERM treatments with one formula, multiple formulas, or pair JUVÉDERM with other noninvasive procedures to address your concerns and goals. JUVÉDERM dermal fillers are made with synthetic hyaluronic acid (HA), which boosts the body's natural levels of HA and collagen for supple, healthy skin. Talk to one of our board-certified dermatologists about refreshing your complexion. Forget about the time and expense of cosmetic surgery and consider our collection of JUVÉDERM dermal fillers instead.
JUVÉDERM VOLLURE® softens moderate to deep wrinkles and lines throughout the face, such as parentheses lines and other wrinkles around the nose and mouth. The results usually last for about a year.
JUVÉDERM VOLBELLA® and Ultra XC add shape to the lower lip, upper lip, or both while correcting the look of fine lines in the lips. Improvements usually are visible for up to a year.
JUVÉDERM VOLUMA® enhances the shape of the cheeks to treat thinness in the mid-face.
The ideal candidates for JUVÉDERM injectable wrinkle treatments are patients who have facial lines and wrinkles they want to improve. This treatment can benefit patients who have age-related volume loss or naturally thin lips or cheeks. JUVÉDERM wrinkle filler treatments at Clear Lake Dermatology are fantastic if you want to refresh the appearance of your face while avoiding the recovery time and expense of a surgical procedure (like brow lifts, facelifts, eyelid lifts, or lip implants). Please let us know if you have any allergies during your consultation.
JUVÉDERM® Reviews
"Wrinkles are helped with filler as well as Dysport and the combination works well. I am always pleased with the results. There are other treatments that I have had in the past that have been helpful as well. I recently had microneedling which seems to have worked well; it was much easier to tolerate than Ultherapy."
- S. /
RealSelf /
Jun 19, 2018
"Botox & Filler - The Clear Lake Dermatology office in Webster is easy to make an appointment. The staff are friendly and informative on the products they use and updated to the latest techniques. I have gone to Jennifer for the last 2 years for botox and fillers to smooth out my fine lines and fill in my deeper wrinkles. The results take a few years off your appearance."
- D. /
RealSelf /
Dec 12, 2017
"After using Botox for several years, I agreed to try Dysport at Clear Lake Dermatology to treat my facial wrinkles and hopefully to prevent new ones from appearing. In the past, I had some not-so-good Botox experiences with other injectors at other locations. I am so glad I trusted Dr. Joe to do my injections!!! He is the best injector I have had plus I found that I prefer the Dysport after all. He seemed to really study MY face instead of just rushing through like other injectors. For each area of my face, he asked me to move in different expressions so he could determine where I needed injecting. Whatever he did worked! Just recently, I thought about getting some fillers. Dr. Joe was booked so I decided to make an appointment with the nurse injector, Jennifer. She is AMAZING! Jennifer was conservative, compassionate, and genuinely cared about the concerns I had about my aging face. She put some filler in the deeper lines from the sides of my nose down toward my mouth. Plus, I got some filler in my shrinking lips and a little below the corners of my mouth. All of it helped and I am super happy with my new lips! Jennifer talked to me about Sculptra for my cheeks and temples so I think I will do that next. I am so glad I found this place!!!"
- A.D. /
Google /
Apr 12, 2017
"Dr. Joe did such a great job on my lip fillers. It was exactly was I wanted!"
- A.V. /
Google /
Apr 12, 2018
"Hannah is thoughtful and thorough in her care. She Is very knowledgeable about all her cosmetic expertise. I had dysport and will return to her for filler."
- C.V. /
Google /
Oct 16, 2022
Previous
Next
Our JUVÉDERM INjection Technique
Depending on which areas we address, JUVÉDERM treatments commonly take 15 – 30 minutes. We'll start by cleaning your skin, then marking the injection sites. To decrease discomfort throughout the treatment, JUVÉDERM formulas contain lidocaine (a local anesthetic). Following your procedure, you may resume your daily routine, but you should avoid strenuous activity and exercise for at least 24 hours. You should also avoid touching your face after the procedure, as doing so could move the filler into unwanted areas.
What to Expect after JUVÉDERM
Patients typically see a noticeable difference right after a JUVÉDERM injection. You may have mild bruising or swelling in the treated areas for 7 – 10 days. Usually, the results of JUVÉDERM injections last for up to a year; however, several patients have found that their improvements last even longer after receiving 2 – 3 years of treatments. Talk to one of our dermatologists about when to schedule your next appointment at Clear Lake Dermatology to maintain your results.
How much does JUVÉDERM cost?
The price of a JUVÉDERM injection will vary depending on how much filler is necessary for the treatment area. Before your JUVÉDERM injections are administered, a customized treatment plan will be developed to match your goals. Once this is complete, your injector can discuss cost estimates and payment options.
Are JUVÉDERM injections painful?
Although many patients don't find it necessary, a numbing cream can be applied to the treatment site before injection if you are concerned about any discomfort. Following the injection, you might have some slight bruising and swelling that will usually reduce over the next week, depending on the treatment area. Please contact Clear Lake Dermatology if you experience any severe pain or abnormal side effects following your JUVÉDERM injection.
What is the difference between a wrinkle filler and a relaxer?
Relaxers and fillers address wrinkles throughout the face but in different ways. Injectable relaxers, like BOTOX, work to correct dynamic wrinkles caused by repetitive muscle movements. An injectable wrinkle filler, like JUVÉDERM, corrects static wrinkles and adds volume. JUVÉDERM is designed to correct mild to moderate wrinkles or reverse volume loss in your lips and cheeks.
What results can I expect?
You may need to wait a few days to view the complete results of your treatment. Typically, it takes only one appointment to achieve your desired outcome. However, you can make a second appointment if you want to add more volume or see more improvement.
How long do results typically last?
Your results from a JUVÉDERM injection can last from 1 – 2 years. These can vary depending on which filler is selected and the injection site(s). The longevity of results can also depend on how fast your body absorbs the formula.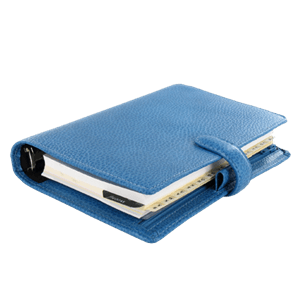 Plan Your Procedure
Average Cost

From

$650

Recovery Time

5 days

How Long It Takes

1 hour

Follow Up Time

8 months - 1 year
Contact Us
Restore your youthful appearance
To restore the youthful smoothness and contours of your face, make an appointment for JUVÉDERM injections at Clear Lake Dermatology in League City or Webster, TX. Each of the unique JUVÉDERM formulas is made to correct the most typical signs of aging, and one of our board-certified dermatologists can develop a plan for your specific needs and goals. Located near the beautiful Clear Lake in the Greater Houston area, we encourage patients to call and schedule an appointment at either of our two locations.
Related Treatments