Do you try to exercise and eat nutritious food each day? Do you spend endless late nights working out or meal prep every week but see no real changes? If this sounds familiar, EMSCULPT could be an excellent option to complement your regular exercise plan and nutritious eating habits. At Clear Lake Dermatology in Webster and League City, TX, our team is proud to offer EMSCULPT, which easily helps people tighten and reshape their physique without needing to go to the gym as often. During this procedure, patients can work out while comfortably resting in a treatment chair!
EMSCULPT is a nonsurgical, body contouring procedure that uses high-intensity, focused electromagnetic (HIFEM) technology to strengthen muscles and decrease fat. We can use EMSCULPT on many parts of the body, including the stomach and buttocks. During a 30 minute visit, EMSCULPT contracts your muscle fibers around 20,000 times to more dramatically tone your body. Call one of our offices to learn more about EMSCULPT. We encourage you to schedule an appointment with one of our expert professionals. Our caring team is happy to help you achieve your cosmetic goals!
People in the Greater Houston area who maintain a healthy lifestyle are great candidates for EMSCULPT, which will strengthen your muscles, break down persistent fat layers, and tighten your body. This can help your overall shape and make you look more toned. Since EMSCULPT is non-invasive, you can return to your normal routine following your treatment. Typically, patients see great improvements after the initial visit. People enjoy the ease of EMSCULPT and how quickly it tones the treated area. During your consultation, our group will consider your goals, needs, and medical history to determine whether the procedure is right for you. Schedule an appointment at Clear Lake Dermatology to learn more.
EMSCULPT appointments last about 30 minutes, though if you prefer to target multiple sections at once, you may need more time. During the appointment, patients relax in a cushy treatment chair, and we apply the body-contouring device to whatever muscle you want to strengthen. Patients will feel their muscles tighten as the EMSCULPT device induces powerful muscle contractions. Our staff will monitor you and modify the intensity to ensure you remain comfortable. After your appointment, you may feel like you just completed a difficult workout.
Patients can resume most of their everyday activities immediately following the treatment. Since it's non-invasive, you should not experience any major side effects.
For the next few days, you'll likely feel some soreness in the treated area because of the deep muscle contractions you felt during the treatment. During this time, you should also refrain from working out the recently treated area.
We'll develop a treatment plan to help you accomplish your cosmetic and health objectives. Patients usually see changes following their first treatment. However, you'll need to schedule additional treatments to continue seeing improvements, especially for more dramatic transformations. Our team usually recommends 4 – 5 EMSCULPT sessions spaced 2 – 3 days apart.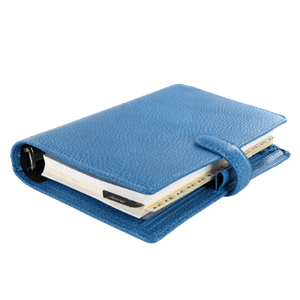 Plan Your Procedure
Average Cost

$75

-

$2,000

How Long It Takes

30 minutes

Follow Up Time

12 weeks
Contact Us
After patients complete their treatment plan, they tend to love the more defined tone and slimmer body. Our teams at Clear Lake Dermatology in Webster and League City, TX are happy to offer the latest cosmetic treatments to our Greater Houston area patients. Our staff strives to help patients achieve their aesthetic goals, and EMSCULPT is one of the many treatment options we offer to support those goals. We encourage you to call and schedule an appointment at Clear Lake Dermatology to meet with our skilled team.
Related Treatments
Related Posts