What Is FaceTite™?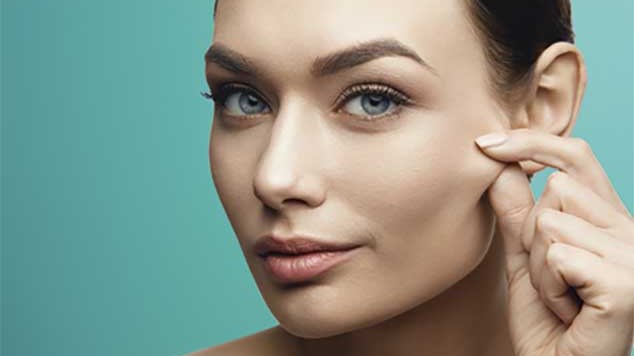 FaceTite™ is a revolutionary device that can reduce fat and tighten the skin of the face and neck without invasive surgery. It can yield transformative results with just one in-office treatment and is an excellent alternative to surgery for many appropriate candidates.
What Does FaceTite™ Do?
FaceTite™ rejuvenates the skin of the face and neck. Treatment with FaceTite™ usually addresses wrinkles, stubborn fat, and/or sagging skin anywhere on the face and neck. Some of the most popular treatment areas are the eyelids and eye area, drooping brows, jowls, hollow cheeks, sagging neck skin, and displaced fat pockets in the lower face and neck.
How Does FaceTite™ Work?
FaceTite™ is a handheld device that transmits safe, FDA-approved radiofrequency waves into the body. As these energy waves pass through the skin and soft tissues, they melt away excess fat in a process called Radiofrequency-Assisted Lipolysis (RFAL). The RF waves also tighten loose skin and stimulate collagen formation so that the results continue to improve over the months following the procedure.
How is FaceTite™ Performed?
FaceTite™ is administered in a single outpatient procedure at our office, with no general anesthesia or hospital visit required. The procedure takes only about 90 minutes to 2 hours and is performed with local anesthesia and sometimes also an oral sedative to help the individual feel relaxed during treatment. During the treatment, the surgeon carefully passes the FaceTite™ device over the face and neck to transmit the RF waves and provide RFAL and collagen formation stimulation. Patients can return home shortly after the procedure and will need only a few short days of recovery before they can return to normal daily activities.
Is FaceTite™ Better than a Facelift?
For many candidates, FaceTite™ is a viable alternative to facelift surgery. A facelift is an invasive surgery involving lengthy incisions, cutting soft tissue, and repositioning the skin to restore a more youthful appearance, but FaceTite™ can achieve surgery-like results without such invasive measures and the subsequent recovery. While a facelift may be necessary to achieve optimal results in some individuals, FaceTite™ provides far better results than any other non-surgical or minimally invasive facial rejuvenation treatment. FaceTite™ is a highly effective treatment for fat reduction and skin tightening in patients who prefer not to undergo surgery.
What are the Benefits of FaceTite™?
FaceTite™ has several key benefits. As a minimally invasive treatment, it saves patients from having to experience the risks, discomforts, recovery, and scarring after a full formal facelift surgery. As a device built with powerfully precise technology, FaceTite™ enables patients to achieve transformative results without having to undergo surgery. As a treatment designed to correct multiple age-related symptoms all at once, FaceTite™ saves patients from having to receive multiple different fat reductions and skin-tightening procedures. With just one treatment session conveniently administered in office, patients can see immediate results that will only improve over the following months as the skin begins to produce more collagen.
More questions about FaceTite™? To learn whether you could be a candidate for this treatment, schedule an appointment for facial rejuvenation with FaceTite™ in Clear Lake today.