Five Most Common Areas For FaceTite Treatment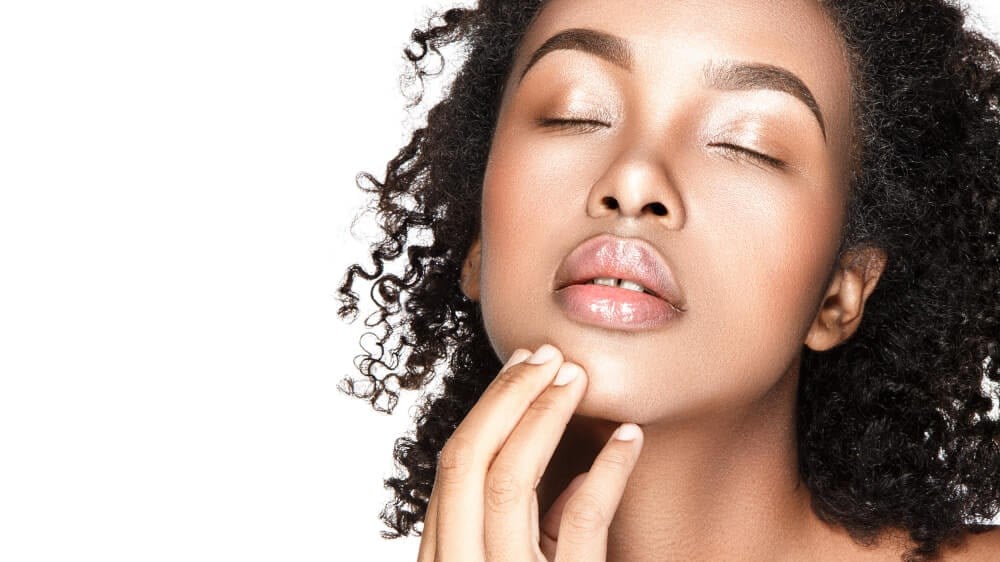 With our faces being constantly exposed to the sun, wind, cosmetics, gravity, and other elements, it's no wonder the first signs of aging typically show up here. Fortunately, cosmetic surgery can be a wonderful solution for patients to turn back the clock and transform their look. However, for those men and women who begin to notice the signs and symptoms of facial aging earlier than others, surgery may not be an option quite yet. The expert team of medical and cosmetic professionals at Clear Lake Dermatology are proud to offer a wide array of nonsurgical and minimally invasive skin rejuvenation treatments and therapies to help patients get stunning, long-lasting results without having to go under the knife. Learn more about one of our most popular procedures here – FaceTite™ – which is offered at both of our convenient locations in League City and Webster, TX.
What is FaceTite?
FaceTite is a highly effective facial rejuvenation treatment that utilizes advanced minimally invasive technologies, including radiofrequency-assisted lipolysis, to improve common signs of aging by melting fat, stimulating collagen production, and tightening the skin. For men and women who are looking for a skin tightening option that doesn't require extensive surgery, anesthesia, or a lengthy recovery period, FaceTite can be a fantastic option.
How does FaceTite work?
During a face tightening treatment with FaceTite, patients will lie comfortably in one of our private treatment rooms. The treatment area will be numbed using a local anesthetic, and a small cannula (thin tube) will be inserted through the skin. Internal and external thermometers provide constant temperature monitoring to ensure comfort and safety through the procedure, which usually lasts about 90 minutes. Throughout the treatment, the FaceTite system will deliver radiofrequency energy to the face to destroy fat cells and boost the body's production of collagen, a key component of youthful, healthy, firm skin. Following a FaceTite session, patients will be monitored for about 30 minutes before a trusted friend or loved one will drive them home.
Where can FaceTite be used?
One of the most beneficial aspects of FaceTite is that it can be used across virtually the entire face, including small areas that require extreme precision. When multiple areas are treated with FaceTite, patients can often achieve results that are comparable to a mini facelift, without having to undergo invasive, expensive anesthesia, and surgery. Five of the most common concerns that can be treated and improved with FaceTite include:
1. Sagging jowls: Sagging jowls are a telltale sign of aging and can make men and women look – and feel – older than they really are. Furthermore, sagging jowls often compromise a strong masculine or delicate feminine jawline.
2. Double chin: Many people develop stubborn pockets of fat beneath the chin, which can contribute to the appearance of a double chin. This often makes men and women who are otherwise healthy appear to be overweight.
3. Turkey neck: Another common complaint as we age is the development of loose, hanging skin under the chin and on the neck itself.
4. Lines and wrinkles around the eyes: The signs of aging around the eyes are widely considered to have the most profound impact on a person's overall appearance. Lines, wrinkles, and sagging skin in the eye area can cause a patient to look tired, angry, worn out, or simply aged.
5. Lines around the mouth: Similarly to lines and wrinkles around the eyes, lines around the mouth are common as we age. Drooping corners of the mouth and fat that has descended in the lower face are also common symptoms of aging.
Using the innovative FaceTite facial rejuvenation system, many of these concerns – and more – can be dramatically improved by melting felt and triggering the body to produce collagen.
How long does FaceTite last?
Many patients are able to see a noticeable difference almost immediately after FaceTite treatment, though the full results may take several weeks or months to develop as the swelling subsides, the tissues settle, and the body begins to ramp up its collagen production. Once the final outcome is apparent, patients are often able to enjoy their new look for up to five years or more! However, it is important to keep in mind that FaceTite cannot stop the aging process. To help maintain and prolong the results of FaceTite, patients should:
Maintain a healthy, balanced diet
Stay hydrated
Maintain a healthy, stable weight
Avoid sun exposure
Practice routine skin care
Keep the skin moisturized
Avoid smoking
Am I a good candidate for FaceTite in Clear Lake?
Most men and women in good health can be considered for FaceTite skin tightening, though there are a few key factors to consider. Ideal candidates for FaceTite should be:
Healthy
Nonsmoking
Not pregnant
At a healthy weight (not obese)
Not have received facial injectables within 6 – 8 months before the procedure
During your initial consultation at either of our Webster or League City, TX offices, your knowledgeable provider will examine your facial features, take a thorough health history, discuss your specific concerns, explain the FaceTite treatment in detail, and answer all of your questions in order to determine if you are a candidate for FaceTite.
If you are ready to restore a youthful, refreshed, stunning look that you can be proud of but aren't interested in invasive surgery, FaceTite may be right for you. Call the friendly team at either of our Greater Bay Area locations in Webster or League City, TX to schedule your FaceTite consultation, and discover how turning back the clock may be easier than you think!