Does FaceTite™ Work?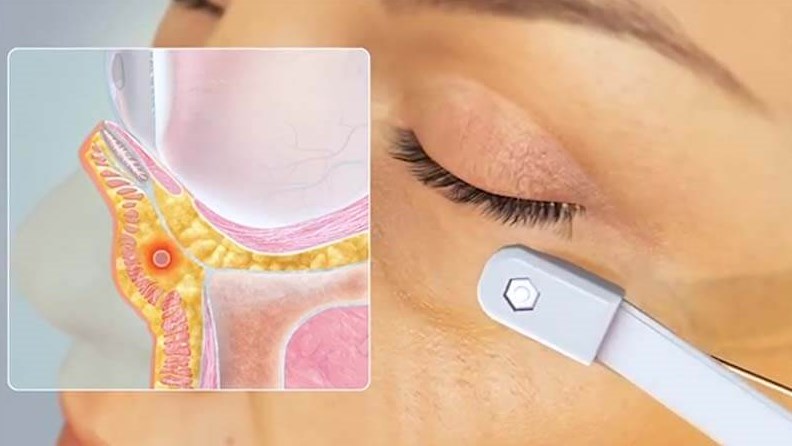 Not everyone who wants to look a little younger is eager to undergo surgery. But many people wonder, do minimally invasive options like FaceTite™ even work? Is FaceTite™ worth it? The evidence is conclusive: FaceTite™ is more effective at tightening skin and destroying fat in the face and neck than any other device on the market!
The Science Behind FaceTite™
FaceTite™ operates using safe, FDA-approved, and highly developed technology in a process called Radiofrequency-Assisted Lipolysis (RFAL). RFAL is the transmission of energy waves through soft tissue, fat, and skin. This heat transfer melts the excess fat, tightens the skin, and stimulates a natural biological response to grow more skin-firming collagen. The scientific process achieved with FaceTite™ is also used to powerful effect with similar treatments like BodyTite™ and AccuTite™.
What Can FaceTite™ Do?
As a minimally invasive facial rejuvenation treatment, FaceTite™ can correct skin sagging, wrinkles, and stubborn fat in the face and neck area. It can correct sagging upper and lower eyelids, drooping eyebrows, wrinkles and lines in the upper or lower face, jowls and loose cheeks, sagging skin of the neck, displaced fat pockets, and more.
Compared to Similar Treatments
Compared to similar options for non-surgical and minimally invasive facial rejuvenation, FaceTite™ is leagues ahead. FaceTite™ can provide as much as 50 to 100 percent more skin tightening potential than close competitors like Smartlipo® and Ultherapy®. Most alternative treatments can provide either moderate skin tightening OR fat elimination, whereas FaceTite™ has been proven to be highly effective in combatting a variety of problems all at once, including sagging skin, wrinkles, jowls, and stubborn fat anywhere on the face and neck.
An Effective Alternative to Surgery
Surgery isn't the only way to rejuvenate the face. FaceTite™ provides a viable alternative to formal surgery and can help you achieve surgery-like results in just 1-2 hours. Without the hassles of an operating room and general anesthesia, you can simply walk into the office for your treatment and return home the same day. The brief recovery before resuming normal activities is only an average of 3 to 7 days and is usually accompanied by only mild discomfort, swelling, and bruising. Some results are visible immediately while the final results continue to improve over time.
FaceTite™ is the best device of its kind in today's aesthetic market. For real results with less recovery, less discomfort, and less hassle, contact us today about FaceTite™ in Clear Lake.