Can FaceTite Help Get Rid Of Neck Fat?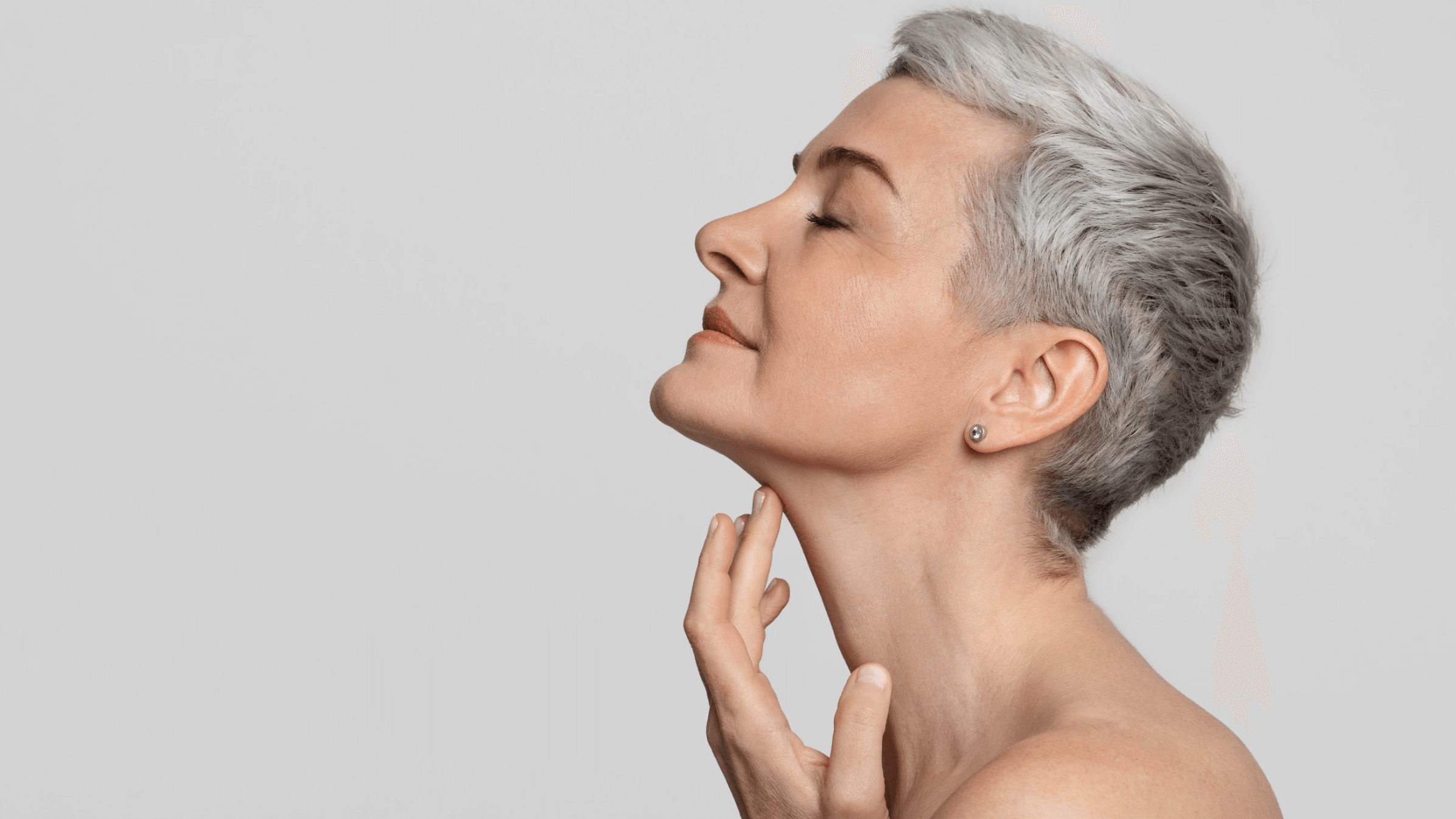 Does it seem like your face and neck have started to droop over time? It's not your imagination. As we age, most of us begin to notice sagging skin, particularly in the lower face and neck, that's largely due to a natural breakdown of collagen and elastin. Some men and women also begin to accumulate stubborn fat cells in the neck and lower facial features, further adding to a droopy, heavy, aged appearance. To help these patients restore a firmer and more youthful look without invasive plastic surgery, the expert team at Clear Lake Dermatology in the Greater Houston, TX area is proud to offer the groundbreaking FaceTite treatment system. In this blog, we'll take a closer look at how FaceTite works to destroy the fat and tighten the skin on both the face and the neck.
Is there a less invasive alternative to facelift surgery?
Even if you're not ready, willing, or able to undergo facelift surgery, you still deserve to feel confident about your appearance. With minimally invasive FaceTite, patients can achieve comparable results to a surgical facelift without the need for general anesthesia or an extended recovery period. Some of the most exciting treatment benefits that lead individuals to consider FaceTite vs. facelift surgery include:
No general anesthesia required
Convenient, in-office treatment
More affordable
Fewer risks
No visible scarring
Recovery time is much shorter
Less post-treatment swelling, bruising, and pain
How does FaceTite help you look better?
The fundamental goal of FaceTite is to enhance your appearance, which is primarily accomplished by reducing fat and tightening the skin. During a FaceTite treatment in Webster or League City, radiofrequency energy is used to destroy unwanted fat cells in a process known as radiofrequency-assisted lipolysis (RFAL). Simultaneously, the RF energy triggers the body's natural production of collagen for further skin-tightening benefits over time. Common concerns that can be dramatically improved with FaceTite include:
Lines and wrinkles
Loose skin
Weak jawline
Drooping jowls
Sagging mouth
Can you get FaceTite on your neck?
Absolutely! In fact, the neck is one of the most common treatment areas for FaceTite. Patients with concerns about a saggy neck and/or hanging neck fat can achieve a strikingly slimmer, firmer, and more natural-looking neckline with FaceTite. In most cases, FaceTite can be performed on both the face and neck during the same appointment.
Am I a candidate for FaceTite on my neck?
Ideal candidates for FaceTite should be in good overall health, at a healthy and stable weight, not pregnant, and at least 6 – 8 months out from their most recent dermal filler injections. When considering FaceTite for the neck, it is important to keep in mind that, while the results of FaceTite can rival those of cosmetic surgery, patients with severe neck sagging or a significant amount of excess neck skin may be better suited to a traditional neck lift vs. FaceTite. During your initial consultation for FaceTite in League City or Webster, TX, one of our knowledgeable providers will carefully assess your areas of concern, discuss your desired outcome, and determine if you may be a candidate for treatment. When performed properly on an eligible candidate, the results of FaceTite neck contouring treatment can last for years to come.
Tired of your turkey neck but want to avoid plastic surgery? Consider FaceTite in Houston, TX
If you are ready to do something about stubborn neck fat and loose neck skin but don't want to take on the expense and recovery time associated with cosmetic surgery, you may be interested in learning more about the benefits of FaceTite for neck tightening and fat reduction. Take the first step toward recontouring your neckline today by calling Clear Lake Dermatology to schedule your one-on-one consultation for FaceTite in Webster or League City, TX. We look forward to helping you achieve the slender, sexy neckline of your dreams with FaceTite!